TV Shows are much gladly viewed by millions in India. TV shows are the vital source of entertainment for every person who resides at home all the day depending on the work, from ourselves returning to home from college or work, up to our grand parents those who stay home, it is very sure that our lives have become so much part of TV shows.
With so much of presence in our lives, there is definitely an impact from them, it might be a flat plotline, demoral or moral values, everything influences us. So, it is always better to choose the best of available, be it series or movie, anything that is unethical must be swept off our environment.
Now, after so much soothing journey of Indian TV serials, a TV Show titled "Pehredaar Pyar Ki" is about to hit the home screens, the story line, plots and posters are out and they once for all stunned the netizens and common people. With the very complicated visuals in the posters featuring a young woman married to an approximately 10-Year-Old boy, every poster is quite disturbing to many.
Well, with the scenes that are allegedly promoting child marriage and showcasing the romantic sequences between a 9-yr boy and 19-yr lady who got married in unfavorable circumstances is absolutely absurd. On the top of all of that, the Suhaagraat and honeymoon sequences led people in demanding the full ban.
A social outrage has already started on social media, someone somehow started a petition against the show, and approximately 50,000 people signed it, it is addressed to Union Cabinet Minister of Textiles and Information and Broadcasting, Smriti Zubin Irani, it read: 
"Pehredaar Piya Ki – A 10-year-old impressionable little kid ("piyaa") caressing and stalking a lady who's more than double his age and filling sindoor in her "maang" is being telecasted at prime time -8:30 pm on Sony. (Family time) It is to be devoured by the entire Nation. Imagine the kind of influence it will steadily and perpetually infuse in the viewers' mindset. We want a ban on the serial. We do not want our kids to be influenced by such TV serials. Join us in signing the petition to ban this serial (sic)."
However, to everyone's surprise, the lead actress Tejaswi Prakash took a firm stand, when asked about the outburst on the story line, she went saying, "It's not what a normal 'suhag raat' and honeymoon is like. Obviously, I and Ratan are not married to have babies. It's different. Once people watch it and then they find it yucky or anything, then I would be fine and understandable. There is nothing wrong that we have shown."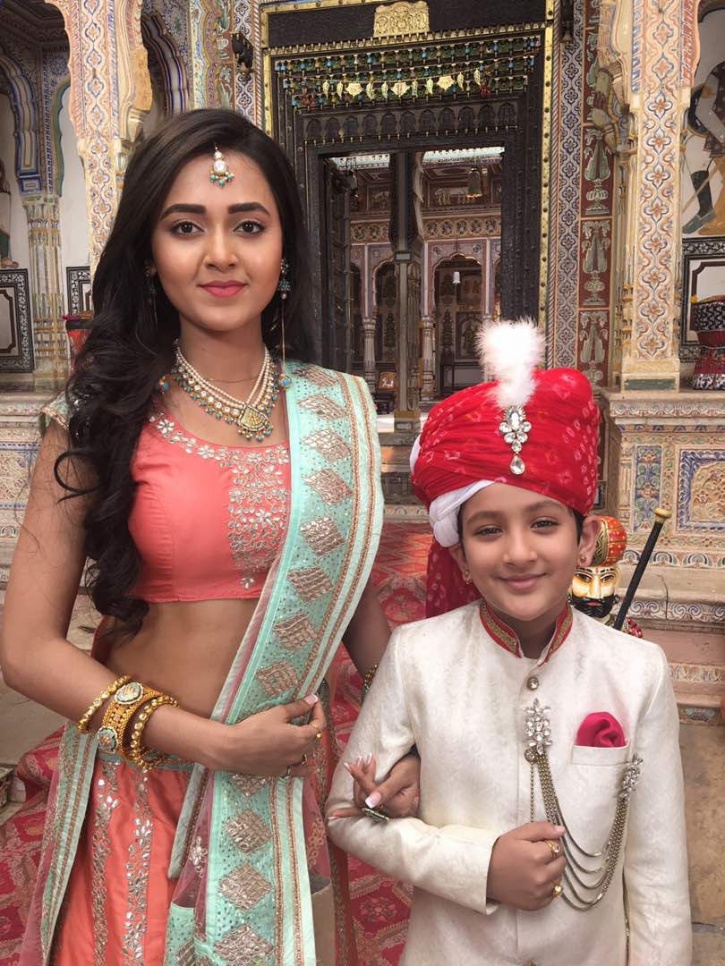 "I think the audience will be able to connect and I think they are being able to connect only because of the strong character who is able to take decisions at the age of 18 and save his (Ratan's) life for her own happiness… Also, we have shown the fact that she has taken the decision (of marrying him) and it even shows how much freedom she has got from her own family to be able to make a decision like that. There's lot of strength we are showing for a girl of that age," added Tejaswi.
Now, the matter has become quite serious after the I&B ministry has escalated the matter to the BCCC (Broadcasting content complaints Council) seeking an immediate response on the plea. The official statement read:
"The I&B ministry has written to the BCCC (the self-regulatory mechanism for GEC content) – to take up the matter since citizens have petitioned and there is an outcry across from media. The BCCC has to take cognisance and respond and take action– since close sources say the Govt has Sent a letter to this effect to the BCCC today for immediate and prompt action. Especially since the show has a Suhaagrat sequence between a grown up woman and a small boy.The I&B ministry has specifically written to the BCCC to immediately take this up and respond on priority."
Related Article: 'Pehredaar Piya Ki' Show Lead Actress Tejaswi Prakash Reacts To The Petition Signed By 50,000 People To Ban The Show