Bollywood's dearly called 'Mrs funny bones', Twinkle Khanna is once again on news for her ever humorous speech for Akshay Kumar. The actor turned writer has made a great fortune with her books and she's well appreciated for her astounding literary works in media and her novels are well received throughout the country.
After her recent crazy post complaining about the smelly-feet passenger, this time, she added her way of humor and sarcasm to the acceptance speech written for Akshay Kumar at 'Vogue'.
The speech starting with over paying fitness trainer and underpaid cook will leave you in splits.
Akshay who was given National award is also honored with the 'Man of the Decade' award by the prestigious "Vogue". However, it was the speech written by his wife Twinkle Khanna which became the highlight of the evening.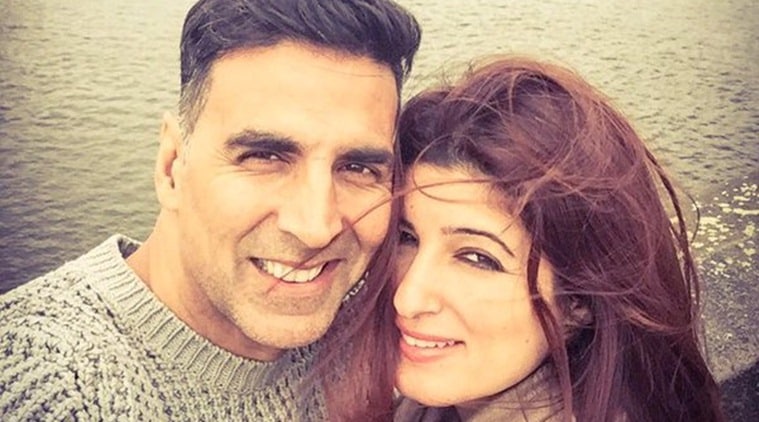 "My wife has given me a speech. So I will have to say this. Bear with me. They say that beauty lies in the eyes of the beholder but I say beauty is whoever let you hold her. I would like to thank Vogue for this award. To my overpaid trainer and my underpaid cook, a big thank you for helping me maintain this beautiful Man of the Decade Body which I have, though part of the credit should also go to the fact that I did not have two carry my two children for nine whole months," Kumar recited with a poker face to his laughing audience and award presenter Karisma Kapoor, following that up with "And thus my stomach did not have to stretch to elephantine proportions, and then deflate to a small paunch with stretch marks and saggy skin that no amount of dieting can eradicate," quipped Akshay.
We might not see Twinkle Khanna on screen, but the way speech is threaded is quite enough to pull the laughter straight out of our faces reflecting her on the stage. Akshay concluding the speech ended up saying, "It's time for me to wind this up because it's really not fair that I always reach home late, and I should not take anyone so much for granted. But before I leave I would once again like to thank my beautiful, talented wife," with a mini bow, he walked off the stage rolling the ambiance of laughter.
Related Article: Twinkle Khanna Got A Smelly-Feet Co-Passenger, Check Out How Twitter Assisted Her Journey