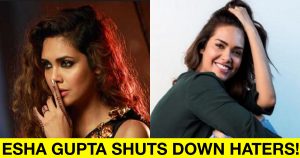 Esha Gupta Hits Back To Being Slut Shamed, Reacts In Most Epic Way
Bollywood actress Esha Gupta has been on a photo sharing extravaganza for the past few days. Esha posted a series of photos starting from August 1 and while a group of people praised her for displaying her body and being comfortable in her skin, but most of them on Instagram slammed Esha for being 'vulgar'.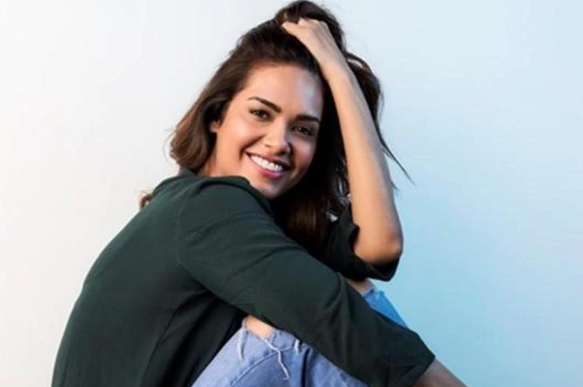 The haters were at their creative best while expressing their opinion about Esha's decision to go bold on Instagram. Starting from Slut shaming her to describing their vivid sexual fantasies through comments, trolls poured comments. Hence, Esha was in the news for getting trolled and slut-shamed by Instagram users.
She posed semi-nude wearing a sexy lingerie for a photo shoot and like it has become a trend to shame and troll celebs, she also became a victim to the same. But that did not stop the stunning beauty, she went on to post more similar pictures.
https://www.instagram.com/p/BXhwDkagAns/?taken-by=egupta
Actor Esha Gupta has responded to the criticism for posting a few bold pictures on social media, saying she fails to understand as to why there is so much scrutiny on what a celebrity does. In a recent interview, Esha was asked about this and she had the most epic response.
Esha is happy that she made it on her own. She says,
"I am happy I don't have a godfather in the industry or a famous surname. At least, no one can say that they made Esha. Nobody can get credit for me."
https://www.instagram.com/p/BXhtHFRAnVH/?taken-by=egupta
"The women, who wrote that negative stuff had a problem because they don't have the confidence which I have and the men had issues because their manhood was shaken as they saw an Indian girl being bold. But that didn't trouble me because it showed who they are than who I am. The only thing that troubled me was when they said I wasn't an Indian, that 'How come an Indian girl does this?' I wanted to say that I am much more Indian than anyone else because my father at least served the nation, what did your father do? And at that time, I told myself to calm down. That was the only thing that bothered me."
She further added,
"But then there was a whole section which went all out and wrote me fan emails. They said that it was great that I didn't reply in a negative manner. Then I went and posted more pictures and even wrote under that, 'Savage.' I am looking beautiful. I love the pictures and I am going to post them. That's it!"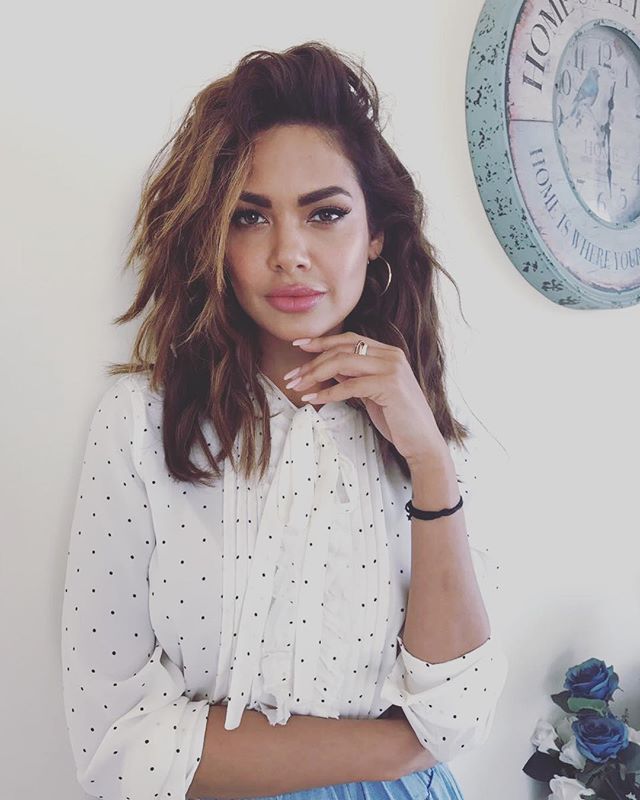 Coming from a modest family, Esha reveals her mother has been a pillar of strength.
"My family is open-minded. Girls from the army, air force or navy background are really strong. My parents know they haven't produced a dumb child. When my mother came to know about the trolls, she sent me a message which read, 'royal ignorance is the best policy.' That's the kind of family I have," she says with pride.
The actress kick-started her career in Jannat 2, starring opposite Emraan Hashmi. While Esha hasn't starred in a career-defining role as yet, she is proud of standing out from the mannequin figures that define Bollywood heroines. Esha will now be seen in Milan Luthria's period drama, Baadshaho.
Related Article: Esha Gupta shares a few bold pictures on Instagram and got slammed by the users