Priyanka Chopra's Unread Emails Stir Social Media Debate, This Will Hurt Neat Freaks
How many unread emails have you got piling up in your inbox? 50? 100? Over 1,000?
For the people who are obsessed with clearing their email/message notification every minute or then an hour, this picture of Global actress Priyanka Chopra might just leave you scarred.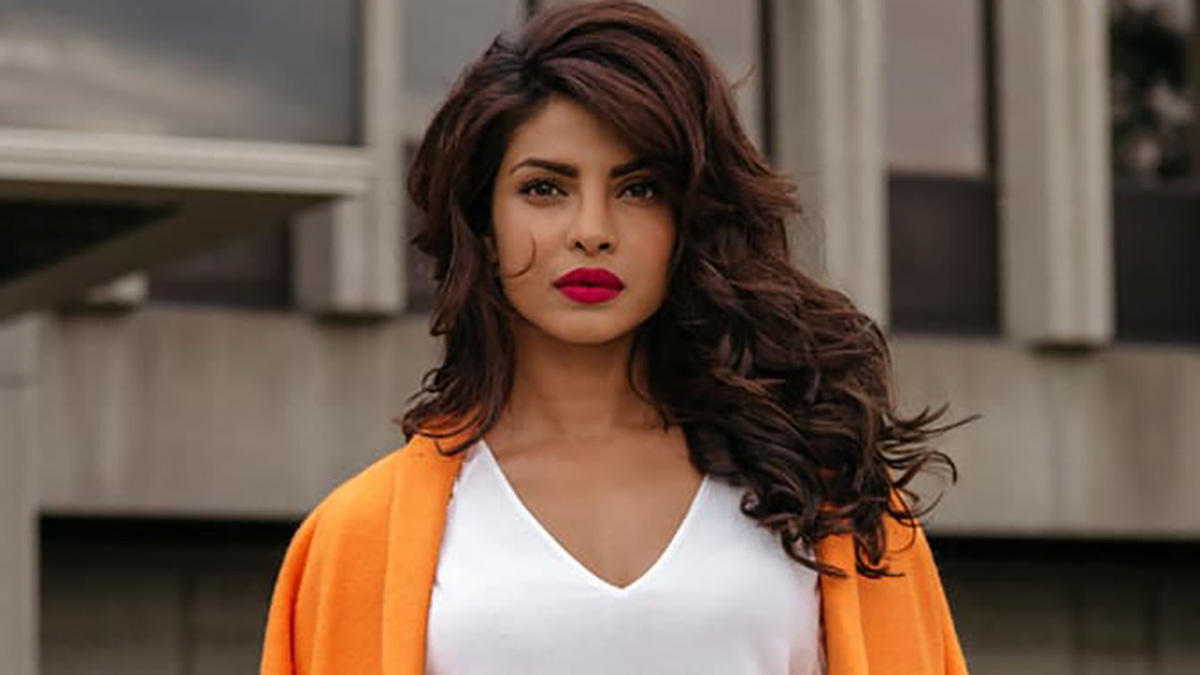 We all know that Priyanka is a very busy person, with all the Hollywood movies and an extremely hit show. She even doesn't have time to check her emails, messages, and stuff. You don't believe?
Here is the biggest proof of her having no time to do anything comes from her phone. She apparently never ever reads or replies to her e-mails. You won't believe, she has 2,57,623 unread emails. Yes, it's true.
The actress' big secret was leaked by her Quantico co-star Alan Powell who shared a picture on Instagram. If you guys are very particular about your e-mails and reply as soon as you get any notification, this is probably a nightmare for you. Priyanka had over 2.5 lakh emails, to be more precise the Baywatch actress had 2,53,623 unchecked emails.
Truthfully, we are not one bit surprised by this revelation. Priyanka Chopra has a packed schedule, so busy if our desi girl that she doesn't even have time to sign up for a Bollywood film at the moment.
But looks like PC's phone actually surprised her co-star Alan, who wrote, "Guys … guys … don't ever email @priyankachopra … she apparently NEVER reads it! This is is the record. I defy anyone to beat it. #unbelievable#ithoughtiwasbad#commaplacementconfusesme."
Look how embarrassed and amused she is by this. The look of pure guilt.
Guys … guys … don't ever email @priyankachopra … she apparently NEVER reads it! This is is… https://t.co/QA00cEn5E6

— Alan Powell (@alanpowell10) December 6, 2017
Priyanka is very active on social media, so she's probably always on her phone, but why check your mail when you can scroll through Instagram aimlessly for hours. This is probably the most relatable thing about her.
— PRIYANKA (@priyankachopra) December 7, 2017
It was not long before people began sharing screenshots of their own overfull inboxes, with a few people topping the 10,000 mark. Points for creativity should be awarded to this guy who managed to top the 60,000 mark across three different email accounts:
This is so me.. 😉😉 pic.twitter.com/58PULc7VbB

— Sandeep Singh (@gabrusunny2000) December 7, 2017
But the grand prize goes to this guy, who defeated Chopra's record with what would appear to be 381,753 unread emails.
How about this? 😛 pic.twitter.com/BjCug8r4oH

— Piyush Raka (@rakapiyush) December 6, 2017
Currently, Priyanka Chopra is filming for her ABC's TV show Quantico 3. The actress has two other Hollywood films coming up, Isn't It Romantic and A Kid Like Jake. While she will be seen in a cameo in both these movies, the actress has also given a nod for Aamir Khan's biopic on Rakesh Sharma titled Salute.
Priyanka was supposed to reunite with her Don co-star Shah Rukh Khan for a Sanjay Leela Bhansali film on Sahir Ludhianvi. However, looks like PC chose Aamir over SRK this time around.
The actress recently won the 'Sexiest Asian' title this year and was seen making a blink and miss appearance in the Oscars 2018 promo this year.
Also Watch: OMG! Priyanka Chopra Thrown Out Of Moving Van On Her Way Back To Home, Video Gone Viral