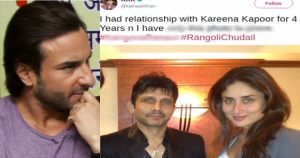 KRK Claims That He Was In Relationship With Kareena Kapoor For 4 Years! Releases Proof
Kamaal Rashid Khan, hatefully called the Bollywood's bee that utters nonsense in the ears, he is well known as the man behind most senseless tweets has once again played the spoiler game on Twitter. This time, he took on Bollywood's diva "Kareena Kapoor".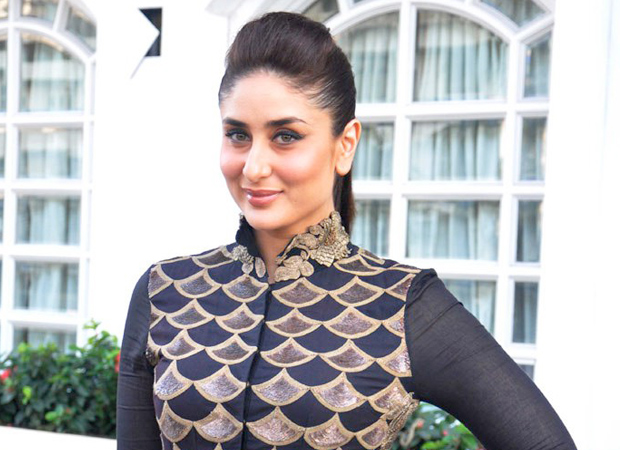 Just like every popular actor and sportsperson, KRK is popular for too many reasons, mostly negative. It is more often known that the reviews given by him garner the heaps of criticism from the tweeple and on the top of that, many actors and celebrities on various situations ended up landing literal warnings on KRK, but, a dog's tail never stands straight.
After the back-to-back fake revelations of him on various Bollywood actors, he finally posted a picture with Kareena Kapoor Khan and claimed that it was proof that he was dating the Bollywood actress for four years. It is assumed that this hilarious claim is a response to the latest turns of Hrithik Roshan and Kangana Ranaut's affair controversies and proved that KRK is clearly supporting Hrithik Roshan in this aspect.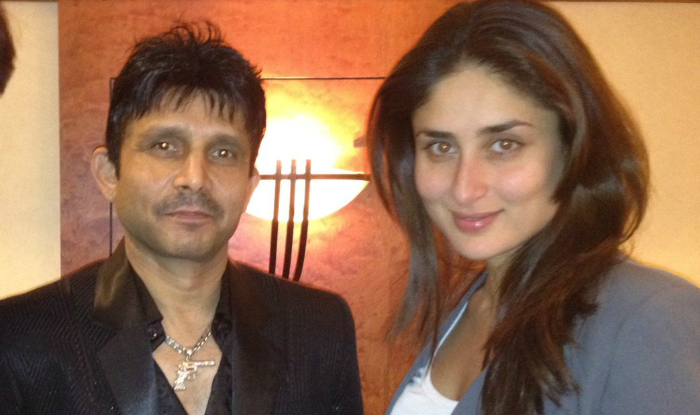 KRK captioned the picture, "I had a relationship with Kareena Kapoor for 4 Years n I have only this photo to prove." While this shocking allegation could have angered many fans, but he didn't stop it there, he then played it safe by using the hashtag, Kangana Ranaut and 'Rangoli Chudail'.
The last words, the hashtag implies his support for Hrithik in the ongoing allegations. This "Ek Villain" actor was actually poking fun at Kangana Ranaut and her sister by randomly naming celebrities and claiming to have an affair with them eventually.
Check out the tweet here:
https://twitter.com/kamaalrkhan/status/917612068429107200
On the other hand, Twitterati went congratulating KRK for the first ever successful joke he ever made. Some criticized him, while, others went trolling the tweet, Check out the Twitter reactions here:
Naukri nhi gulaami and become chapraarsi, isko toh koi Charaarsi bhi na rakhe.

— Sah❣️ba🌿Khan (@sahi_baa) October 10, 2017
And yes!Actor
Hahahaha..wat an amazing punch👊 to kangana..seriously @kamaalrkhan u killed it.. 😂

— Sujata dehuri (@Babynasuja) October 10, 2017
Karma strikes back:
2 rupees ppl with hottee

— Abhishek Pandey (@abhipandey092) October 10, 2017
Related Article: KRK Warns Varun Dhawan And Says he Can Destroy The Film 'Judwaa 2'