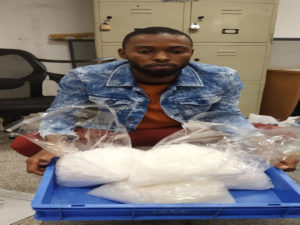 Australian National Arrested In New Delhi For Carrying 7 Kilograms Of Amphetamine Worth $2.96 Million
Indira Gandhi International Airport, New Delhi: The CISF (Central Industrial Security Force) arrested an Australian National at the New Delhi Airport when he was about to board an Air India flight to Melbourne.
Authorities arrested the man after he was caught carrying Amphetamine worth Rs. 21 crores, which is equivalent to over USD 2,960,580.
Officials detained Mohammed Umar Turay at the Indira Gandhi International Airport at 11:30 am on September 22, 2019.
He was detained by the police when he was about to take an Air India flight to Melbourne, Australia.
Authorities said Umar Turay looked nervous and suspicious when he was traveling.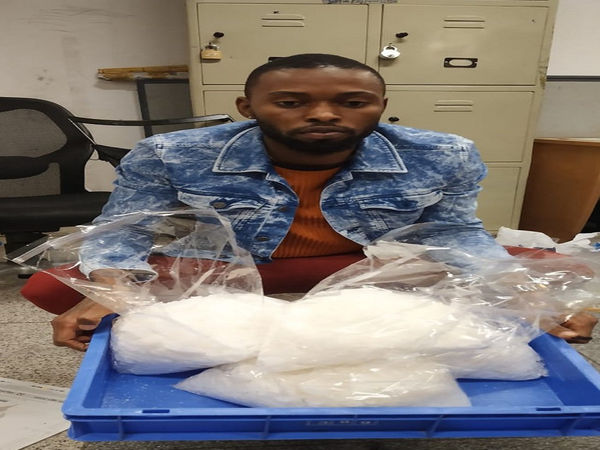 He was asked to undergo a detailed frisking, in which authorities found 7 kilograms of high-quality amphetamine from a hidden compartment of his bag.
Authorities believe the estimated street value of 7 kilograms Amphetamine is over Rs. 21 crores.
Mohammed Umar Turay was handed over to the customs officials at the Indira Gandhi International Airport in New Delhi, and an investigation has been launched.
Amphetamine is a central nervous system stimulant that is used in treating ADHD (attention deficit hyperactivity disorder), obesity, and narcolepsy.
As a recreational drug, this drug is famous amongst young men and women. People take Amphetamine to boost libido, improve cognitive control, induce euphoria, increase muscle strength, reduce fatigue, and enhance sociability.