Indian Company Offers Bus Ride That Will Take You From New Delhi To London In Just 70 Days
For people that hate to fly or travel by air, we think we just found the cure for that hate, however, the journey time is something that you will not like.
A new bus ride has been announced, but this is not that typical bus ride.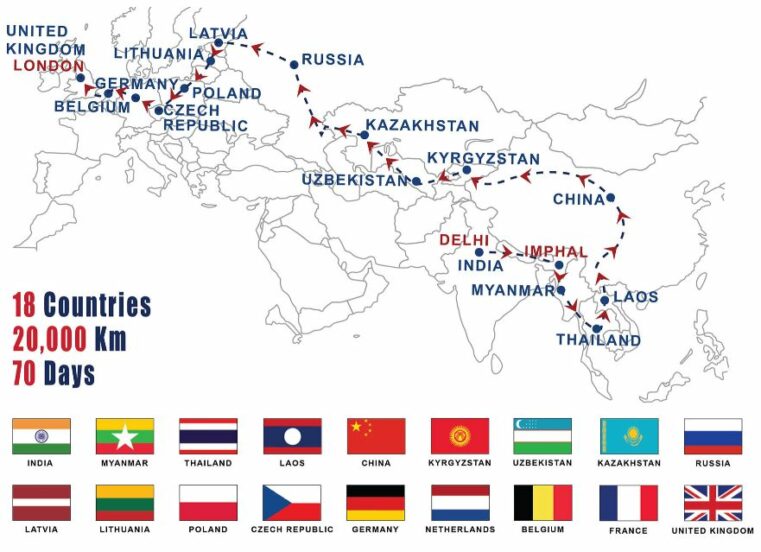 Adventures Overland, a company, announced that they are launching a bus ride from New Delhi to London, which will take 70 days to complete.
The trail, which is also known as the Hippie Trail, will see groups of young men and women travel to Asia by bus to find enlightenment.
The first trip happened in 1957 by Oswald-Joseph Garrow-Fisher in a bus that was known as "The Indiaman". That certain bus had 20 passengers on board.
The bus went through France, Italy, Yugoslavia, Bulgaria, Turkey, Iran, and Pakistan before finally reaching India.
But that one only had 7 countries, this one has more.
Countries such as Thailand, China, Russia, Latvia, Poland, Netherlands, and France are amongst the 18 that you will be visiting.
Tushar Agarwal and Sanjay Madan, the founders of the Adventures Overland, are the ones that came up with the idea to revive everything.
During an interview with the press, the duo said:
There are a lot of people, travellers, who want to experience these overland journeys, but they don't want to drive so, we came up with the idea of putting together a bus in which people can sit comfortably and go on long distance journeys. And that's how the idea of the Bus to London was born.
An exact date is still to be given by the company.
But according to the website of the company, they will be launching the services by May 20201.
In case you want to go on this trip, you need to have $20,000.
What are your thoughts about this unusual yet enlightening trip? Let us know what you think about this by leaving a comment below!