Fish With Human Face Spotted Swimming In A Pond At A Village In China
A woman who was visiting a village was left stunned after discovering a fish that has a face that looks like it belongs to a human.
A video that went viral on social media shows a fish that has a man's mouth, nose, and eyes on its head.
The woman who took the video was let shocked after she saw the fish swimming in the pond.
The woman said, "The fish has turned into a fairy."
The 15-second clip went viral on Weibo, which is China's most famous social media platform and it is equivalent to Twitter.
A person who saw the video said, "This fish is hella scary!"
Another person wrote, "This is scary."
A third person asked, "Who dares to eat this fish?"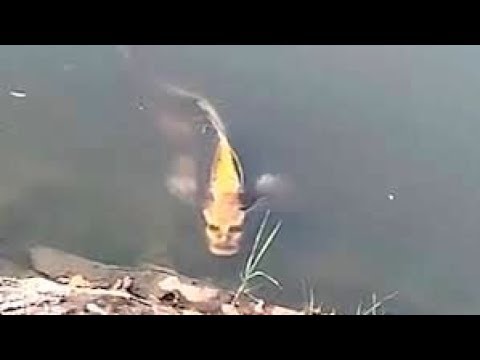 The fish in the video is actually a Carp fish, which is known for having markings that some people believe it resembles with a human face.
Capturing a Carp fish that has a human-like face is considered as a really rare thing.