Drunk Passenger Opens Emergency Plane Door Moments Before Take-Off
A drunk passenger caused a lot of panic after ripping off an emergency plane door off its hinges, moments before the plane was about to take-off.
The drunk man, whose identity was not shared with the public, rushed to the wing of the Airbus A320 flight and pulled the emergency door off, which cause the inflatable slide to deploy.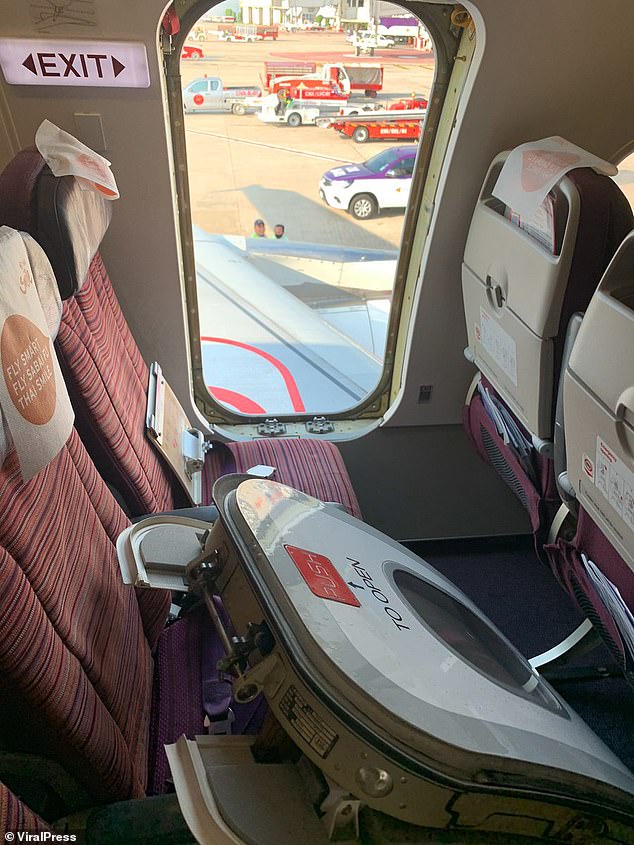 The incident happened at the Chiang Mai International Airport, northern Thailand on November 7, 2019.
The plane was preparing to taxi across the tarmac when the man opened the emergency door.
The passengers screamed in horror when the man opened the door.
The drunk man was held by the authorities after the emergency door was opened.
Authorities had to detain the man in custody while investigations about the incident were going on.
Originally, Flight WE169 should have departed at 3:40 pm on November 7, 2019, but it was delayed, and it later took off by 5 pm.
Flight WE169 was taking off for Bangkok.
The Thai Smile Airline released a statement about the incident and mentioned that the drunk man caused 600,000 baht (£15,442) in damage to the company.
The statement added, "The incident occurred when the plane was about to depart from Chiang Mai International Airport for Suvarnabhumi International Airport in Bangkok. After the aircraft door had been successfully closed there was a wait for a taxi to take off."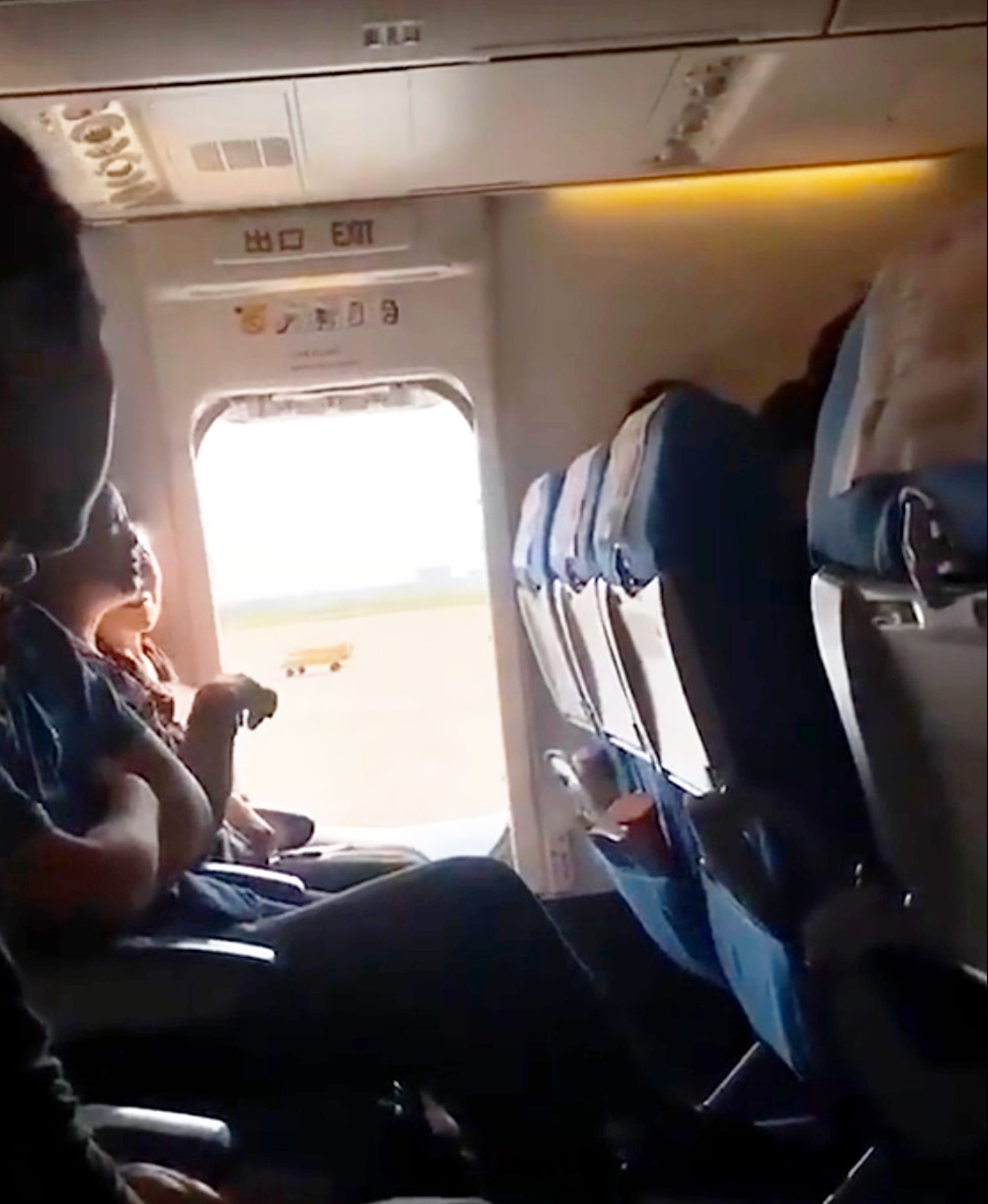 It continued, "A foreign male passenger ran to open the emergency exit door next to the left-wing of the plane. The incident caused the emergency door to be opened entirely and an emergency slide unfolded. The captain immediately suspended the flight and notified ground officials and security personnel to control the incident. The foreign man was detained, but it not yet clear what his motivation was to do this.'"
Authorities did not reveal where the man was from or what his condition is right now.
It is also unclear if he would pay 600,000 baht (£15,442) in the damage that he caused and about what are the charges that he is facing.