Purse That Was Lost By Student In 1957 Found Behind Locker In School
Chas Pyle, a caretaker, was asked to do some repair at some loose trimming between a locker and a wall at the North Canton Middle School in Ohio, USA, last year.
When he was repairing the loose trimming, the caretaker discovered a dusty old purse that was nestled away in the gap.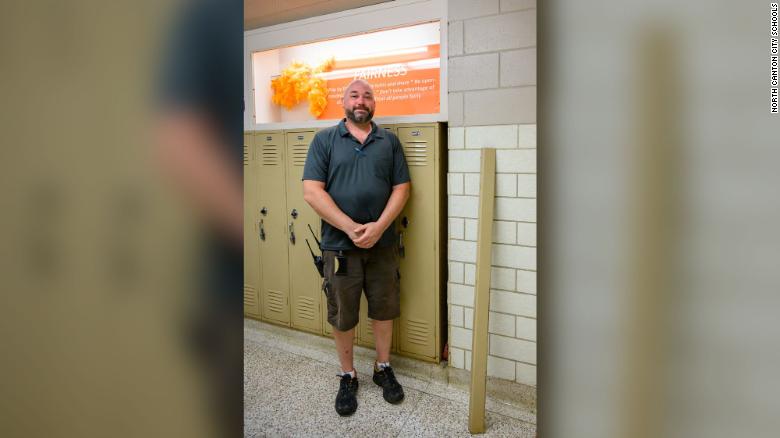 Pyle brought the purse to the office of the school, where he and other members of the staff looked through its contents and established that the purse was lost by one of the former students of the school.
Patti Rumfola, the owner of the lost wallet, was a student of the Hoover High-School in 1957.
Thanks to social media, the school staff managed to track down the family of Patti, but they later found out that she had died in 2013.
But the purse Pyle found had a lot of memorabilia inside it.
The purse offered a fascinating glimpse into the teenage life of Patti.
Last Autumn, the 5 children of Patti held a family gathering, where they looked through all the items together.
Since then, the family gave the school permission to share the pictures of the belongings that were inside the purse.
The school staff found membership cards to various organizations, several ticket stubs, lipstick, a comb, some make-up, stationery, a stick of chewing gum, photographs and nine coins inside the purse.
The North Canton City Schools District shared the images of Patti's belongings on their Facebook page.
In the post, they said, "Patti's five children were together for a family gathering in the fall where they opened the purse to have a glimpse into their mother's life as a teenager at Hoover High School."
They added, "Since that time, we have received permission from the family to share photos of the contents. Those of you who may have gone to school in the 1950s or 1960s may have memories of some of these items."
They continued, "In one of the photos, you will see nine coins from Patti's wallet. Each of her five children kept one of the wheat pennies as a token of remembrance of their mom."
The images of Patti's belongings have been shared 39,000 times on Facebook.
Thanks to Chas, the amazing teenage life of Patti got unveiled.