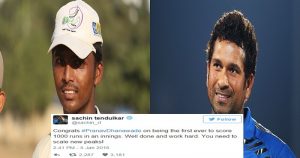 Sachin & Twitter React To Pranav's 1009* runs off 323 Balls – Take a Bow!
Pranav Dhanawade, a 15-year-old boy is now trolling in Social Media for breaking a record which is impossible. The boy playing for KC Gandhi School scored 1009* runs off 323 balls against Arya Gurukul School, a feat never before achieved in any form of cricket's eminent history. This is the first ever four-digit score of an individual. Pranav's knock consisted of 59 sixes and 129 fours with a strike rate of 312.38.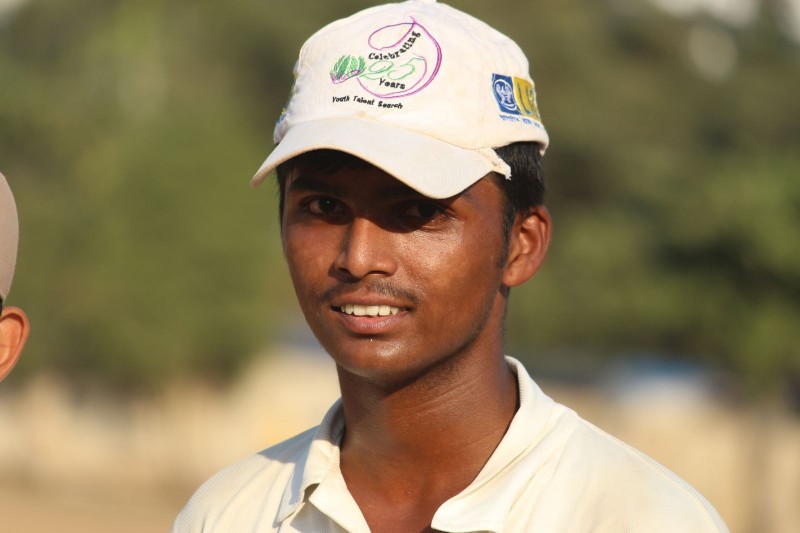 Pranav's team declared their innings on 1465, another world record. Dhanawade became the fourth Indian to score 500 or more runs in a single innings. As a result, the Maharashtra government announced their decision to bear all coaching and education expenditures of the 15-year-old.
Mumbai school cricketer Pranav Dhanawade storms new record with 1000 not out for KC Gandhi School vs Arya Gurukul pic.twitter.com/Thhz2J88Ri

— ABP News (@abpnewstv) January 5, 2016
Pranav's World Record made Indian Cricket God Sachin Tendulkar to react and he offered advice and congratulations to Pranav Dhanawade on his 1009 run performance.
Congrats #PranavDhanawade on being the first ever to score 1000 runs in an innings. Well done and work hard. You need to scale new peaks!

— sachin tendulkar (@sachin_rt) January 5, 2016
Twitter Reactions:
#PranavDhanawade Ten-Ton-A-Ton

— Urban Sanyasi (@avalok) January 5, 2016
Even when I played Cricket 2002 on the computer with all the cheat codes on, I did not have the patience to get to #1000. #PranavDhanawade

— Vignesh Venkat (@vigneshv_psg) January 5, 2016
True Story. #PranavDhanawade pic.twitter.com/tcX6aok12C

— TOI Sports News (@TOISportsNews) January 5, 2016
Reporter: Do you know Pranav Dhanawade?
Sharapova: Yes, that kid who scored 1000 runs

*Sachin faints*

— PhD in Bak*****! (@Atheist_Krishna) January 5, 2016
Pranav Dhanawade….
Runs – 1009*
Balls – 323
Mins – 395
S/R – 312.38
Sixes – 59
Fours – 129
His school KC Gandhi HS declared @ 1465

— Mohandas Menon (@mohanstatsman) January 5, 2016
Our @sachin_rt knows a lot about nervous 90s.But #PranavDhanawade is first batsman to feel the nervous 990s.@CricCrazyNIKS @MalhotraSaurabh

— Ashwin Ravichandran (@ASHWlNRAVI99) January 5, 2016
New peaks need to be scaled, new horizons need to be explored and there are more records around the corner to chase. Pranav has said of Sachin "Sachin is my batting idol, I am a wicketkeeper so my wicket keeping idol is Australia's Brad Haddin."