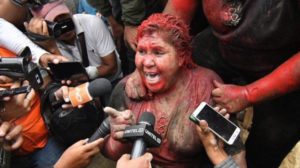 Protesters Forcibly Cut Bolivian Mayor's Hair And Dragged Her Through The Streets As Election Violence Erupts
A mayor of a small town in Bolivia was dragged through the streets and had her hair cut, as election violence erupts.
Om Wednesday, authorities confirmed that a third person was killed in the streets during clashes between the supporters and the foes of President Evo Morales.
President Morales is the first indigenous president of Bolivia, and he has accused the opposition of trying to stage a coup.
On Wednesday, a deadly clash led to the death of 20-year-old Limbert Guzman in the city of Cochabamba.
President Morales tweeted out his condolences and said the 20-year-old was a victim of violence that was promoted by political groups, which encouraged racial hate.
The same events also happened in Vinto, a small town located 210 miles away from Cochabamba.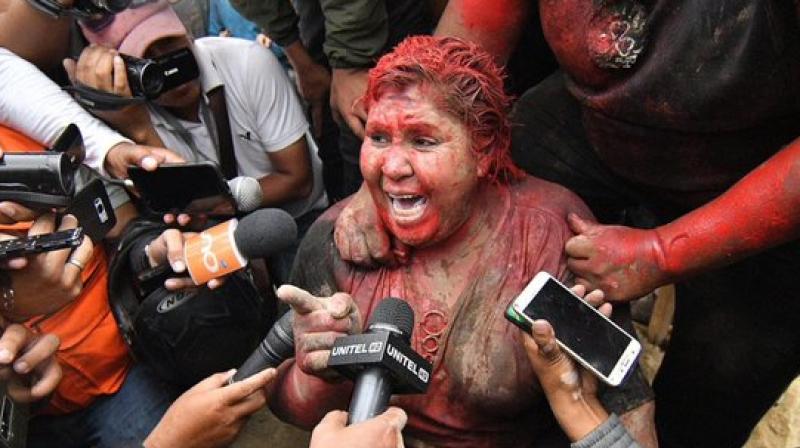 The mayor of that city was attacked by protesters after rumors went out, which said 2 members of the opposition had been killed by supporters of Morales.
Mayor Patricia Arce Guzman, the mayor of Vinto, was confronted by protestors at the town hall. She was reportedly dragged out of her office.
Protesters also destroyed the local town hall and set the mayor's office on fire.
The protestors also forced Guzman to kneel as the protestors cut her hair, doused her in red paint, and forced her to sign a resignation letter.
Authorities eventually stepped in and rescued the mayor.
Horrible images of the mayor show her covered in red paint, her hair cut, and her body covered in dirt.
Clashes in Bolivia are still going on, and authorities are firing tear gas to push back stone-throwing towards protestors during clashes.
On Wednesday, authorities stopped protestors after they tried to march on the presidential palace.