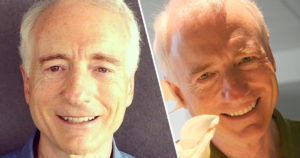 Man Who Invented Cut, Copy, And Paste On Computer Dies At Age 74
Larry Tesler, a computer scientist, who is also known for inventing the cut, copy, and paster function of computers, has died at the age of 74.
Tesler was a former Apple, Amazon, Yahoo, and Xerox PARC employee.
The creation of Tesler may not be that revolutionary in the field of technology, but his copy, cut, and paste method has helped millions of people all over the world save time.
It would have been very hard if the copy, cut, and paste method was not available in our world, especially for students and people that are always typing.
Mr. Tesler was born in America, he went to Stanford University to study computer science before joining Xerox's Palo Alto Research Center (PARC) in 1973.
At his time at the Xerox's Palo Alto Research Center (PARC) in 1973, Tesler created the copy and paste method.
Tesler and Tim Mott, his partner at that time, developed a mouse-driven graphical user interface that is also known as Gypsy, which was the first version of the computer layout that we use in today's world.
Gypsy is described as a click and type interface where users could enter a text at the current insertion point or click where the insertion point should be repositioned.
After working at the Xerox PARC, Tesler went to work with Apple from 1980 until 1997, where he worked in various roles such as Vice President of AppleNet and the Chief Scientist of Apple.
He also co-founded a company called Stagecast Software, which helped kids learn programming concepts before he joined Amazon in the year 2001.
Tesler later became the Vice President of Shopping Experience at Amazon before he went to work with Yahoo!, where he was working with the user experience and design group.
In his last workdays, he was doing consulting.
The things that we mentioned above are only some of the things Mr. Larry Tesler did for us.
We salute you, Mr. Tesler! May you RIP.