Rights of Indian Voter
Be a RESPONSIBLE Voter: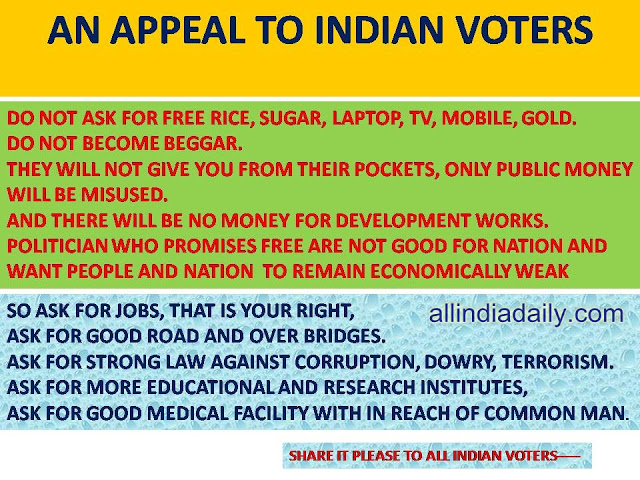 Rights of Indian Voter 
Report problems or violations of election laws.
Ensure your address is current on the voter registration list.
Smile! Treat precinct workers with courtesy.
Protect the privacy of others.
Obtain proper ID to verify your identity.
Not sure? Ask!
Study and know candidates and issues.
Inspect your ballot for accuracy.
Be on time, know your precinct's hours of operation.
Learn how to use the voting equipment properly.
Enjoy your voting experience!