[WATCH VIDEO] Mysterious Creepy-Crawly Creature Spotted In The House, Scary Video Going Viral!
There is no doubt that this century is full of bizarre hybrids, be it the White Lion or the tiger, there are many unintentional hybrid beings that ruled the internet in their respective times. This time it is a mysterious little creature that is scaring the netizens.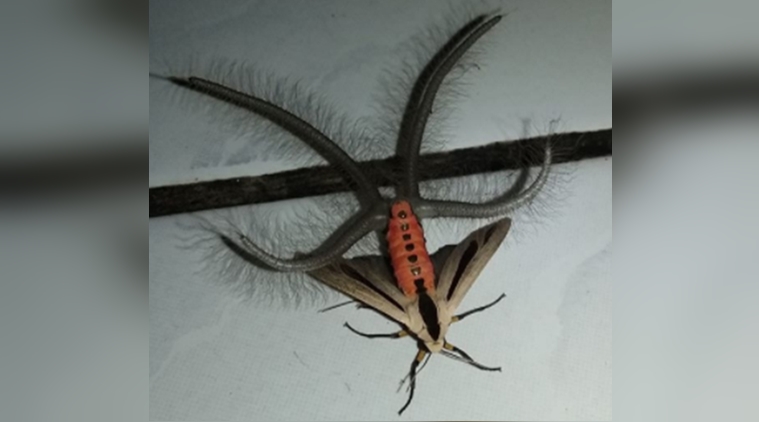 Now, this video featuring a pretty creepy-crawling creature has surfaced the Internet and scaring the shit out of people. The video is posted by a social media user Gandik, thie0.25-second clip puts the spotlight on the bizarre insect that looks like a cross between a moth, centipede, and caterpillar.
Coming to the details, the startling images and video of the insect, filmed in Indonesia, created chaos as it appeared to be extremely spooky. Technically, it is later learned that this is usually found in southeast Asia and Australia, and is popularly known as Creatonotos Gangis and belongs to the moth family.
Watch the video here:
Meanwhile, they are commonly found on pomegranate trees and their color varies from black, yellow to red, depending on the climatic and genetic conditions.
With more than 42 Million views, this video has gone incredibly viral on Facebook.
Related Article: Terrific Ancient Spiky-Headed Worm Discovered In Fossils