Reliance Jio Unlimited Offer Extended, Check Out The New Tariff Plans For August 2017
Good News for all the Reliance Jio users. Reliance Jio has announced new tariff plans for their subscribers to avail after their Summer Surprise or Dhan Dhana Dhan Offer expires in July or August.
Jio has extended their unlimited services again. But not for free. Let me tell you, it's for dirt cheap rates. Time and again, Jio has successfully made themselves come on the news headlines for their revolutionary discounts over the telecom networks.
People are blessed to enjoy the Unlimited Calls, SMS and the Internet from Jio since mid-2016. Even after one year, the offers and Tariff plans are still working. Many people loved the Jio offers and embraced its services with open hands.
Reliance Jio New Tariff Plans August 2017:
Here are the updated tariff plans from Reliance Jio. Check it out below.
Your Jio Unlimited Services is not going to end so soon. It's going to continue at least for a few more months. You must be wondering which will be the best value pack to choose from these Jio Plans so that you can enjoy the Jio services at the cheapest rates. Let's analyze each plan in depth and understand what's inside.
Jio Tariff Plans Review: Worth or Not?
We have divided the tariff plans into three categories based on their validity period: Short Duration Plans, Standard Plans, and Long Duration Plans. After all, we spend money after a definite period, so it is always a good habit to keep a check on the plan validity.
(Note: Used 'per month' to mean a period of 4 weeks or 28 days and not 30 days.)
Jio Short Duration Tariff Plans:
1. Jio is currently offering 4 Short Duration Plans: Rs19, Rs49, Rs96, and Rs149. Duration of these plans ranges from 1 to 28 days.
2. If you notice, Rs19 and Rs49 plans are for extremely short term users. And to be honest, we don't have many of them out here. Most of us don't need it.
3. The Rs96 plan is a trimmed down version of the standard Jio Unlimited plans, which offers Unlimited Calls and 1GB/Day Data for 7 Days. Calculating it to 4 weeks, it comes down to Rs384 per month. Take a note of that amount. We shall use it later on.
4. If you are someone who only needs unlimited calling, and little to no internet at all then Rs149 plan is best suited for you. You will continue getting Unlimited Calling for the entire month. You can surely suggest this plan for the elders in your house who don't use the internet but needs constant calling.
Jio Standard Tariff Plans:
1. Again, Jio is offering 4 Standard Tariff Plans: Rs309, Rs349, Rs399, and Rs509. Duration of these plans extends from 56 days (8 weeks) to 84 days (12 weeks).
2. If Daily 1GB Data is sufficient for you, then you can opt for Rs. 309 plan for 56 days (8 weeks), or Rs399 plan for 84 days (12 weeks). Rs. 309 plan is for 56 days, which comes down to Rs154.5 per month. Rs. 399 plan is for 84 days, which comes down to Rs133 per month. Even better!
3. If you require 2GB Data per day, then you need to opt for Rs. 509 plan for 56 days, which comes down to Rs254.5 per month.
4. Rs349 offers 20GB Data for 56 Days, which is a useless plan by Jio in my opinion. You can easily see that you get better in Rs. 309 plan, which is offering 56GB Data for 56 Days.  The calling plan is same in both, which is unlimited. So, why pay extra and get less data?
Jio Long Duration Tariff Plans:
Here's where it gets interesting, the long duration plans introduced by Jio. And, after analyzing it, I feel it is vitally necessary to inform you about it, because, what you see is what you get, but may not be what you would have initially expected in the first place. It looks good on pen and paper, but, is it so, in the actual case?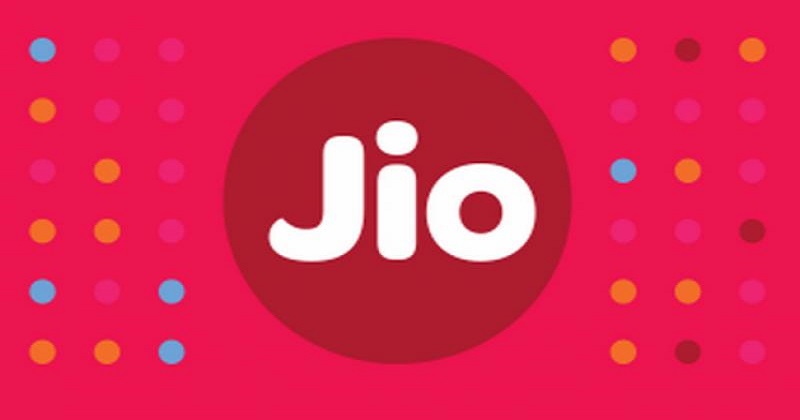 Again, Jio offered 4 Long Duration Tariff Plans: Rs999, Rs1999, Rs4999, and Rs9999. Its validity ranges from 90 days to 390 days.
The first thing you will notice here is that there is no daily FUP Capping in these plans. So, one advantage of taking up these plans is that you can use the entire data till the last day of your validity. The unused data is carried over after each day.
Rs999 offers 90 GB for 90 days, which comes down to Rs310 for 28 days. This is not beneficial since you are getting better rates on the Jio Standard Plans.
Rs1999 provides 155GB for 120 Days, which comes down to Rs466 for 28 days. With just 35GB extra data than the daily 1GB model, I think this plan is pretty expensive to avail.
Rs4999 offers 380GB for 210 Days, which comes down to Rs666 for 28 days. It offers 170GB extra data than the daily 1GB model. This is also quite expensive to avail.
Rs9999 offers 780GB for 390 Days, which comes down to Rs717 for 28 days. It provides 390GB extra data than the daily 1GB model, or we can say, it offers roughly 2GB Data per day without the FUP. Let me remind you, the standard 2GB per day plan cost just Rs254 with the FUP.
How to Subscribe to Jio Tariff Plans?
To subscribe to Jio Tariff plans, at first make sure you are a Jio Prime customer. Just recharge your number with Rs99 for a 1-year subscription to Jio Prime.
Here are the ways you can subscribe to Jio Tariff Plans:
1. MyJio App: Inside MyJio App you can find 'Recharge' option. You can proceed to recharge from there.
2. Jio Website: You can just log in to your account on Jio Website and continue to recharge from there.
3. JioMoney App: You can also recharge your Jio Number from inside Jio Money app using your Jio Money.
4. PayTM/Freecharge/Mobikwik and other Online Recharging Apps.
5. Reliance Digital and Reliance Jio outlets.
6. Your local mobile recharging shops. Now all stores support Jio recharges.
Don't waste much time and subscribe to Jio Tariff plan as soon as possible before your current plan expires. Because, other telecom operators may again complain against Jio and TRAI may again impose Jio to change its plans, as it happened during the time of Summer Surprise Offer. The current offers are good and pocket-friendly and you can surely enjoy Free Calling and Internet for a long time.
So, Hurry Up.