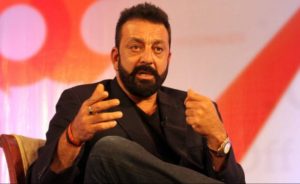 Bollywood Icon Sanjay "Baba" Dutt Diagnosed With Stage 3 Lung Cancer, Announces Break From Work
Sanjay Dutt, an icon in the Bollywood industry, has announced his break from work for treatment after he was diagnosed with lung cancer.
The star is known for his strong acts in movies that were made and released in the 980s, 1990s, and 2000s.
He is better known as Sanju Baba in the industry.
He made his acting debut in Rocky, a movie that was directed by his father.
On Twitter, he announced that he will be taking a break from professional commitments so he and his family could focus on his medical treatment.
On Twitter he said:
I am taking a short break from work for some medical treatment. My family and friends are with me and I urge my well wishers not to worry or unnecessarily speculate. With your love and good wishes, I will be back soon.
The 61-year-old actor was recently admitted to the Lilavati Hospital after he complained of breathlessness.
He was discharged from the hospital on Monday this week.
It is believed that Sanjay Dutt will be going to the United States of America for medical treatment.