HP Gas Refill Booking IVRS Phone Number Online Booking Status
HP LPG gas is now helping the customers to replace gas cylinder without visiting the agency. HP Gas has start refill your Gas Cylinder using online and with a phone call. Consumer ID is mandatory at the time of booking. Jihaan.hpcl.co.in is the official portal to find your online booking status of HP Gas.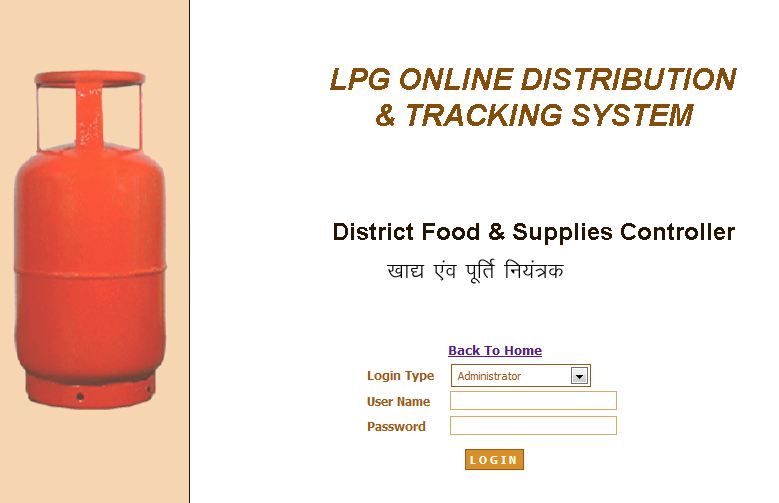 Online Booking of HP LPG Gas:
For online booking of HP Gas you need to register yourself first using this link (HP Gas registration). The consumer portal takes few minutes for registration. In order to register, you are required to submit valid email ID. The activation link will be sent to the registered mail ID at the time of registration.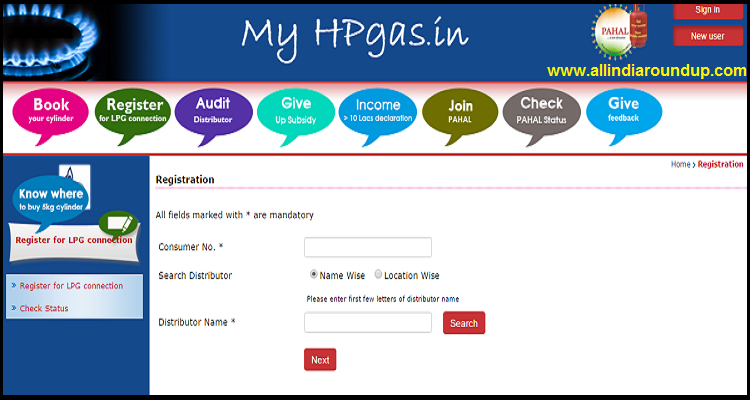 Your HP gas refill will be booked and will be delivered as per the estimated date.
Online Booking Status Tracking:
You can track you order using this link (Online Booking Status). After opening this page click on Track HP Anytime/ Check PAHAL Status. Then enter your Consumer Number and Registered mobile number without +91 or 0.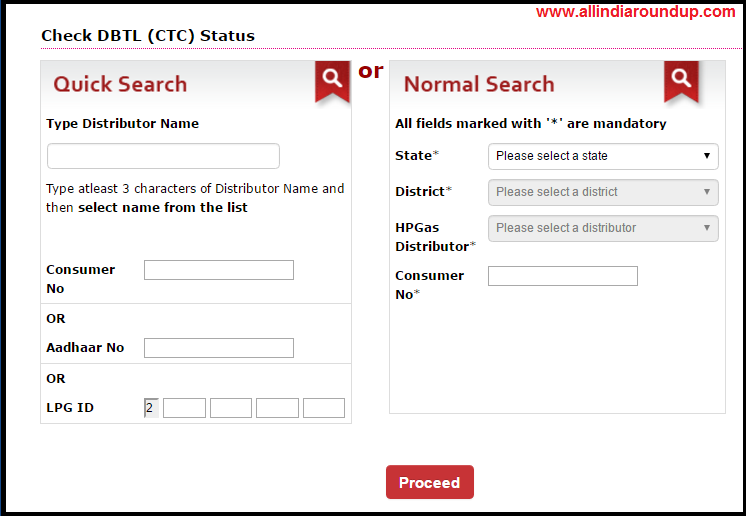 HP Gas Phone Number for Bihar and the Other States:
Now you can refill you HP Gas cylinder using your mobile or landline. Through 24×7 IVRS-Mobile-Phone booking, an HP GAS customer can call a Single Number across the State to book refill with ease. HP Anytime enables HP GAS customers to book refills and obtain confirmation round-the -clock seamlessly without any difficulty.
To book Hp gas refill through phone first of all one should get register his phone number with IVRS to facilitate auto-identification of the customer when he/she calls up next time.
Procedure To Book HP Gas Refill Through 24×7 IVRS Phone:
First of all dial the number as per your state, it will ask you to press 1, 2 or 3 buttons for selecting the language like Telugu, English or Hindi.
Then you need to enter the customer number.
Now check your customer number and confirm by pressing 1 button or press 2 to reenter.
After the number is confirmed, the interactive system informs that the gas refill booking is allowed and an SMS will be sent to the phone number with waiting number and delivery date details.
First of all consumer need to know their consumer number and phone number of his/her state. Toll-free numbers are not available on this list. Charges applied as per mobile network. This service of refill by phone number is also known as "HP Anytime", the different call numbers for different states is given below.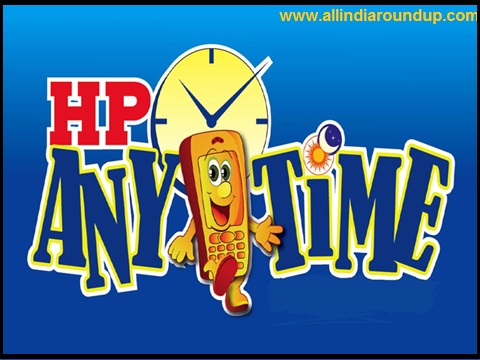 HP Anytime Phone Numbers:
Andhra Pradesh / Telangana – 9666023456
Bihar & Jharkhand – 9507123456
Delhi & NCR – 9990923456
Gujarat – 9824423456
Kerala – 9961023456
Karnataka – 9964023456
Maharashtra & Goa – 8888823456
MP and Chhattisgarh – 96690 23456
Odisha – 9090923456
Punjab – 9855623456
Rajasthan – 7891023456
Tamil Nadu – 9092223456
Puducherry – 9092223456
Uttar Pradesh – 9889623456
West Bengal – 9088823456
HP Anytime sends 3 SMS alerts to customers Phone:
Refill booking number and date of pending orders
Cash memo number & date
Delivery confirmation of refills.
In case if you miss any updates about your refill booking you can contact your near by gas agency
HP Gas Regional Office Address:
JAMMU
HP GAS Customer Service Cell, HPCL, Jammu LPG RO, Opp: Hotel Asia, Gandhi Nagar, Jammu ,Jammu & Kashmir Pin: 180004
Phone Numbers : 0191-2430594
SECUNDERABAD
HP GAS Customer Service Cell, HPCL, Ground floor,130/1, Sebastian Road, Secunderabad ,Hyderabad ,Andhra Pradesh Pin:500003
Phone Numbers : 040-27716349
PATNA
HP GAS Customer Service Cell, HPCL, 6th Floor , Lok Nayak Jaiprakash Bhawan ,Patna ,Bihar Pin:800001
Phone Numbers : 0612-2232348
CHANDIGARH
HP GAS Customer Service Cell , Tel Bhavan , Plot Number-6A , Sector 19 B , Madhya Marg,Chandigarh ,Chandigarh Pin:160019
Phone Numbers : 0172-2774926
RAIPUR
HP GAS Customer Service Cell, HPCL, 2nd Floor, Madina Manjil, Medical College Road ,Raipur ,Chhattisgarh
Phone Numbers : 0771-2229060
DELHI
HP GAS Customer Service Cell, HPCL, Floor No. 6, North Tower, Core 2, Scope Minar, Laxmi Nagar, District Centre ,Delhi ,Delhi Pin:110092
Phone Numbers : 011-22408306
GOA
HP GAS Customer Service Cell, HPCL, Goa LPG Regional Office, Post Box No 34, Ponda ,North Goa ,Goa
Phone Numbers : 0832-2395997
GUJARAT
HP GAS Customer Service Cell, HPCL, Behind Memnagar Fire Station, Vijay Char Rasta, Navrangpura ,Gandhinagar
Phone Numbers : 079-27911461
HARYANA
HP GAS Customer Service Cell, HPCL, Jind LPG RO, P.Bo. No.5, Rohtak Road ,Jind ,Haryana
Phone Numbers : 01681-309379
JHARKHAND
HP GAS Customer Service Cell, HPCL, Jamshedpur LPG RO ,East Singhbhum ,Jharkhand Pin:832108
Phone Numbers : 0657-6452696
BANGALORE
HP GAS Customer Service Cell, HPCL, 3 & 4, Whitefield Road, Mahadevpura ,Bangalore ,Karnataka
Phone Numbers : 080-30128601
BHOPAL
HP GAS Customer Service Cell, HPCL, Bhopal Regional Office, GoutamNagar, P.O.Govindpura ,Bhopal ,Madhya Pradesh
Phone Numbers : 0755-2789791
MUMBAI
HP GAS Customer Service Cell, HPCL, R&C Building, Sir J.J. Road, Byculla (E) ,Mumbai ,Maharashtra
Phone Numbers : 022-23719636
PUNE
HP GAS Customer Service Cell, HPCL, 3/C, Dr. Ambedkar Road, Camp ,Pune ,Maharashtra Pin:411001 Phone Numbers : 020-26213104
BHUBANESHWAR
HP GAS Customer Service Cell, HPCL, 5th floor, Alok Bharti Building, Sahid Nagar ,Khordha ,Odisha Pin: 751007
Phone Numbers : 0674-2547311
PUNJAB
HP GAS Customer Service Cell, HPCL, Hoshiarpur LPG RO ,Hoshiarpur ,Punjab
Phone Numbers : 01882-260875
JAIPUR
HP GAS Customer Service Cell, HPCL,TEL Bhawan, Sahkar Marg, Jyothi Nagar ,Jaipur ,Rajasthan
Phone Numbers : 0141-2740087
CHENNAI
HP GAS Customer Service Cell, HPCL, Petro Bhavan, 3rd Floor, New No.82 (Old # 47), T.T.K. Road, Alwarpet ,Chennai ,Tamil Nadu
Phone Numbers : 044-24985153
LUCKNOW
HP GAS Customer Service Cell, HPCL, Lucknow LPG Regional Office, Flat No. 4, Plot No.1, Nehru Enclave, Gomti Nagar ,Lucknow ,Uttar Pradesh Pin:226010
Phone Numbers : 0522-2308863
KOLKATA
HP GAS Customer Service Cell, HPCL, 771, Anandapur, First Floor, E.M.Bypass, Kolkata, West Bengal Pin:700107
Phone Numbers : 9830121232
You can also find the list of on website of Hindustan Petroleum. Click on the link posted below for Online Booking, Booking Status, Know your state Phone number, File complaint, find your distributor.
How To Check HP Gas Booking Status In HP Gas Mobile Application
In case you missed it, HP Gas has launched its official mobile application. Their mobile application allows users to track, check, and ask help for the services that the HP Gas provides.
To check your HP Gas Booking Status in the Mobile App, follow the steps below:
Download the Official HP Gas Mobile Application on your smartphone
Enter your Distributor Code
Enter your Consumer Number
Enter your registered mobile number
Hit the "submit" button
Wait for an activation code
Use the activation code and type it in the app so you can have access to your account
Set up an account and a password so you won't have problems in the future
After you follow the steps above, you should be able to have access to track or check your HP Gas Booking.
You can also access the services HP Gas offers.
Did you miss HP LPG Gas Cylinder what you should do ?
Emergency Service Cell (ESC) helps you in case if you miss your Gas refill beyond working hours and on holidays. Phone No's. of the ESC in your operating area are mentioned on the refill cash memos.
To Visit Official Website: Click Here