Amateur Photographer Captures Extremely Rare "Black Tiger" Roaming In India
An amateur photographer from Odisha, India, is currently being hailed as "lucky" by professional photographers after he managed to take pictures of an extremely rare black tiger.
Yes, a black tiger!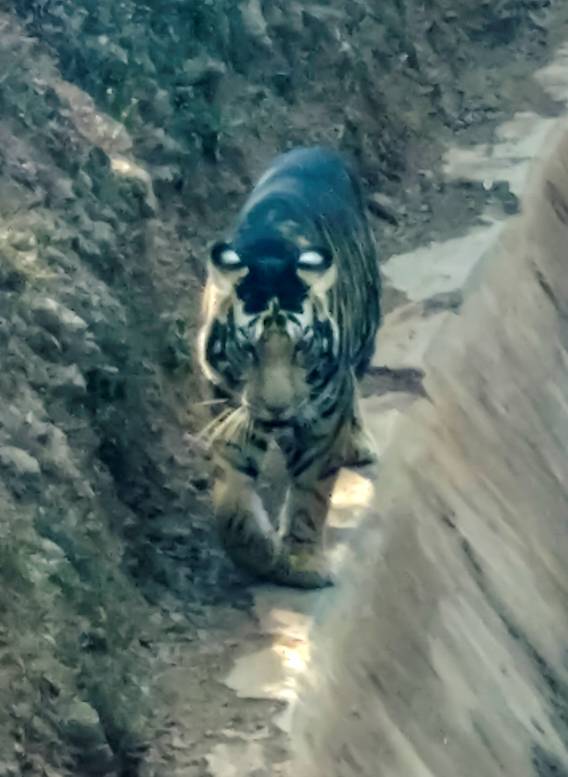 Soumen Bajpayee, the photographer, saw the tiger, which is also known as a melanistic tiger, in eastern Odisha, India.
This type of tiger is known for having black stripes that hide the orange fur of the tigers.
The big cat is reportedly one of the 6 cats that have a similar condition in the entire world.
This makes the cat an ultra-rare tiger.
Bajpayee said that he spotted the tiger by surprise because it was more black rather than the golden or orange color that they normally have.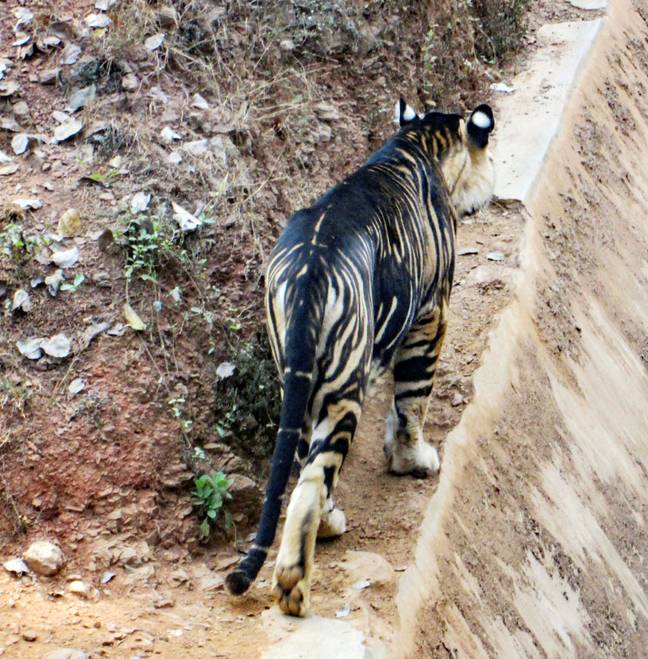 27-year-old Bajpayee, a 27-year-old student of Masters in Technology from Kolkata in West Bengal, was on a visit to a sanctuary in Odisha when he saw the tiger.
The student said that he was there to watch birds and monkeys, instead, he saw the tiger.
Talking about the tiger, he said:
I was surprised and felt fortunate to have seen the tiger. I was watching various birds and monkeys in the trees when I suddenly saw something which looked like a tiger but not like a usual tiger. Back then I didn't have any idea about Melanistic Tigers. Then suddenly it appeared from the woods, stayed for few seconds and walked back behind the trees.
At first, Bajpayee said he did not realize that this tiger was special until he saw a different, more normal tiger in the area.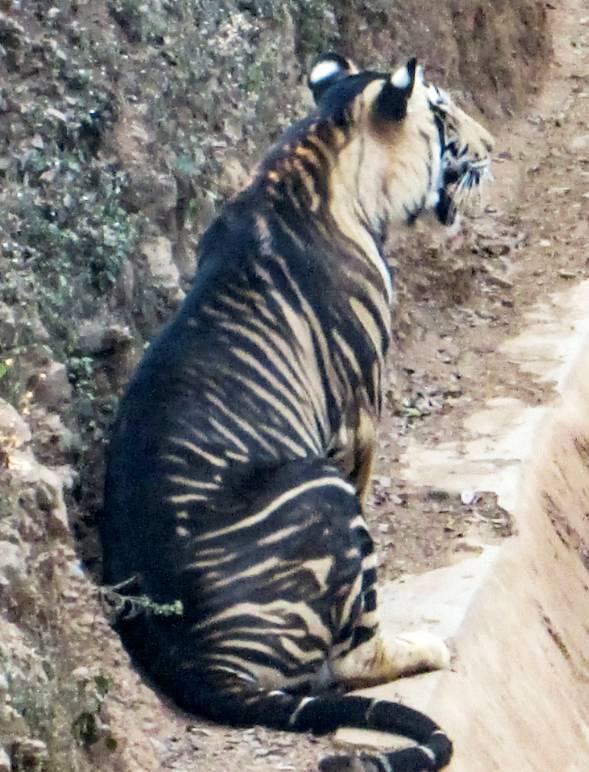 He went on:
Initially I didn't even recognise what happened as I saw a completely different tiger. I had seen many tigers before both in the wild and in captivity but this was completely a different one. Nandankan is the first sanctuary to show [a] melanistic tiger, but there is no guarantee you can see it because in Nadankanan they roam in [the] natural environment and the number is just one or two. I was extremely grateful to see it myself even though it was for few seconds.
Similar tigers have been caught on cam before but only with camera traps, but Bajpayee could be one of the first in India to capture images as a human.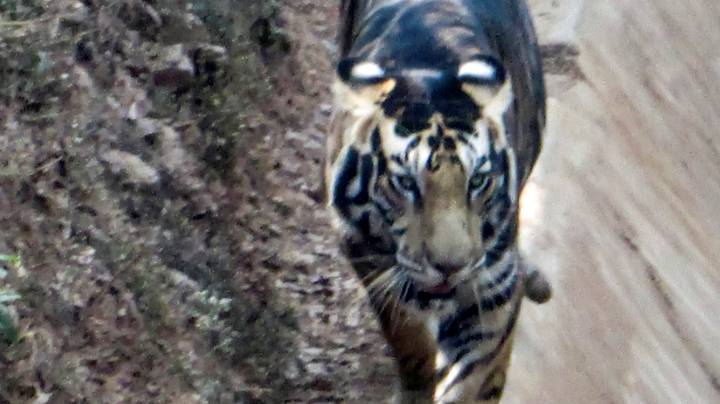 He added:
With the help of camera traps, it has been found that there are only six or seven melanistic tigers only in the Simlipal Reserve and Nandankanan Sanctuary in the state of Odisha. We hope that these tigers mate with other tigers so that we have chance to get more Melanistic cubs.
What are your thoughts about this tiger? Let us know what you think about it by leaving a comment in the comments section below!