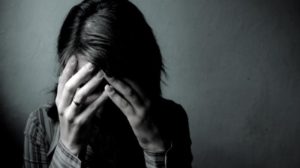 Hyderabad Government School Teacher Arrested By Police For Sexually Assaulting Minor Students
A government school teacher in Neredmet, Secunderabad, in Hyderabad, has been arrested for molesting and inappropriately touching grade 8 minor girls during school hours.
R Jagadeeshwar, a 38-year-old government school teacher in Hyderabad was arrested by the Hyderabad Police on the evening of December 13, 2019, for sexually assaulting his students.
The man is currently facing charges under the sections of 354 Indian Penal Code (assault or criminal force on woman with intent to outrage her modesty) and section 11(IV) r/w 12 of POCSO Act.
According to the police, the family of the girl observed that their daughter was somehow distorted and was acting weird since the start of this week, and upon asking her, the girl told them that her teacher violated her sexually in school.
Neredmet Inspector A Narsimha Swami, said, "The girl had stopped eating properly and avoided going out to play for the past few days. The family observed the change and enquired on Thursday. She then spoke about the incident. The accused has been harassing the girls for the past three months. They did not reveal about these instances to any school staff either."
The girl said the teacher, whose teaching social studies, sexually assaulted her and misbehaved with her in the school.
The Hyderabad Police released an official statement about the incident, which said, "The accused is 38-years-old. He lives with wife and two children. Prima facie, we have no information if he has committed similar crimes in the past. We are investigating."
It is believed that the teacher sexually assaulted other students in the school.
The teacher was arrested and has been remanded to judicial custody.
An official investigation has been launched for the incident, and further details are awaited.