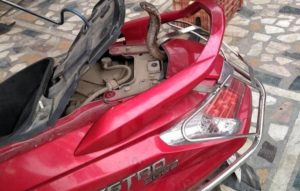 Massive Cobra Rescued After Found Taking Refuge Inside Scooter
Amidst the coronavirus lockdown in India, a massive cobra was found taking refuge inside a scooter, which was parked near the Sarai Kale Khan Bus station in New Delhi.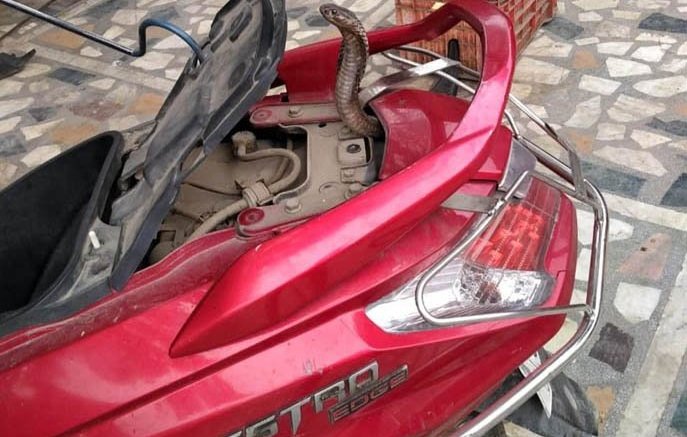 The owner of the scooter, who is a priest, was in a state of shock when he heard hissing sounds coming from the inside of the scooter.
Upon investigating, the priest found out that the snake was actually inside the headlight bonnet of the scooter.
He then called the Wildlife SOS Team so they could save the 4-foot long cobra snake.
Kartick Satyanarayan, the co-founder and CEO of the animal rescue, released a statement about the rescue that they made amidst the lockdown.
Kartick said, "At this difficult time when Corona Virus crisis has resulted in a nationwide lockdown, it's important for us to help each other. It's essential to remain sensitive to the plight of people and animals during this unprecedented health crisis."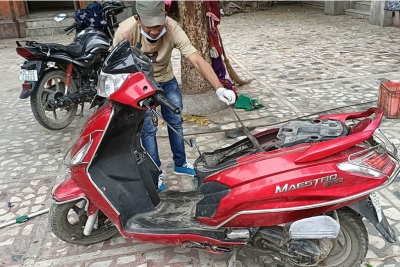 He added, "We are grateful to the Police, Forest Department and the Delhi Government for permitting the operation of the rescue hotline (+91-9871963535) despite the nationwide lockdown."
Talking about following the guidelines, Kartick said, "Keeping with health and safety guidelines, all rescue staff have access to gloves, face masks, alcohol-based hand sanitizers and other requisite equipment to stay safe."
Wasim Akram, the Deputy Director of Special Projects, said that they knew the case was special because the snake was inside a scooter.
Akram said they deployed a team to the Sarai Kale Khan Bus station to help remove the snake safely.
The Wildlife SOS Team, which is an animal rescue group, works 24/7 to provide rescue, protection, and essential services towards animals that are in distress.
What do you think about the snake hiding in the scooter? Let us know what you think by leaving a comment below!