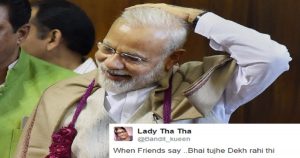 This Old Photo Of PM Narendra Modi Has Led To A Hilarious 'Caption Contest' On Twitter
We all know that social media plays a key role in everyone's day-to-day life. As technology modernizes, there develop new things and new updates for the existing. In the same way, micro-blogging sites are also playing key roles especially in the lives of celebrities as they can reach each and every person on the globe and communicate with them.
Nowadays, it is very simple for anyone to become overnight celebrity using Facebook, Twitter, and Instagram. An absolute normal photo can be turned into a hilarious meme within minutes and they go viral on social media platforms. In the same way, a picture of India Prime Minister Narendra Modi is going viral now.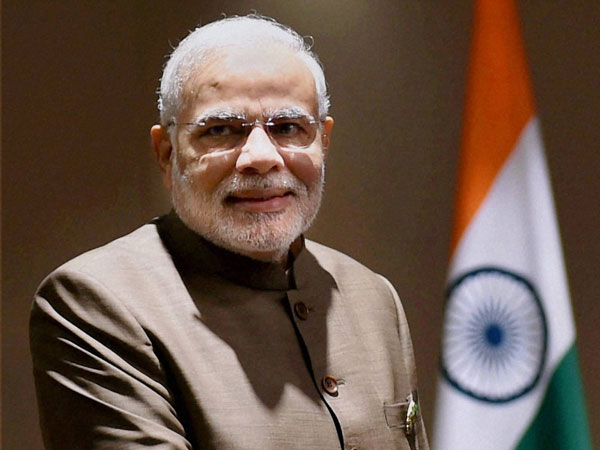 Meme-makers made movie stills of Rani Mukerji, Aishwarya Rai Bachchan, Salman Khana nd Arjun Kapoor into a folder for laughs. Meme makers have turned the tables and creating fun over memes. Narendra Modi Ji is one of the active users on Facebook and Twitter. Even PM Modi might find at the receiving end of this meme game on social media.
Twitterati has dug up an old photo of Narendra Modi and is busy giving it funny captions on Twitter. It has now turned into a caption contest.
Have a look at some hilarious tweets:
When sis asks to me " Mere friend se bhi tera affair tha" pic.twitter.com/f7bAO1iamF

— खनन माफिया (@iNucIear) April 26, 2017
When relatives say 'Ladka shaadi ke laayak ho gaya hai' pic.twitter.com/sihfuMNO63

— PhD in Bakchodi (@Atheist_Krishna) April 26, 2017
When someone​ said cameraman is ready for photo clicks … pic.twitter.com/RmiYsVKnAA

— STRIKE ON !!! (@disha_in_way) April 26, 2017
https://twitter.com/virender_swag/status/857274612153020416?ref_src=twsrc%5Etfw&ref_url=http%3A%2F%2Findianexpress.com%2Farticle%2Ftrending%2Ftrending-in-india%2Fnarendra-modi-photo-funny-memes-twitter-reactions-hilarious-captions-contest-4635112%2F
When OUR FRIEND say "BABHI AA RAHI BHAI" pic.twitter.com/0S3H5N7jsI

— CRAZY SHAKTIMAAN™ (@AsliSHAKTIMAAN) April 26, 2017
When BAE says you look handsome today. pic.twitter.com/n3fisFvm6J

— Angoor stark 🍇 (@ladywithflaws) April 22, 2017
When Friends say ..Bhai tujhe Dekh rahi thi pic.twitter.com/SBEnfbDCfa

— Lady Tha Tha (@Bandit_kueen) April 26, 2017
Those are hilarious, aren't they?