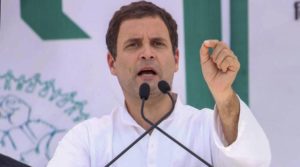 All Doubts Clear Of PM Modi Being A "Chowkidar" Of A Businessman: Rahul Gandhi
Jaipur: Congress President Rahul Gandhi today found an opportunity to attack Prime Minister Narendra Modi and said that he always projected himself to be a 'chowkidar' but never clarified as to whom was he serving in this aspect.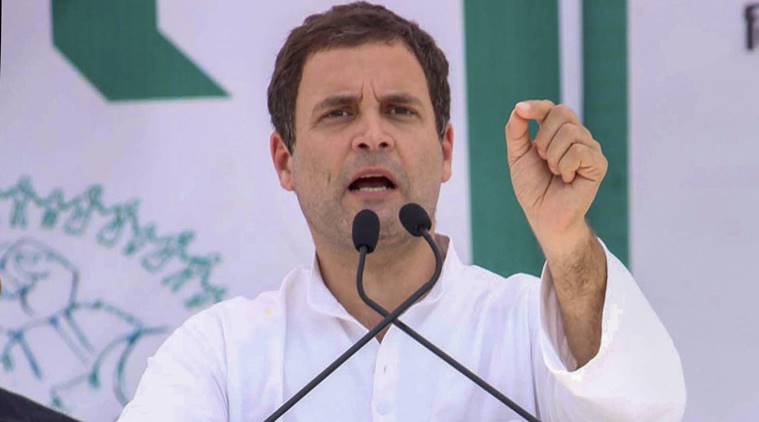 "It is now clear that he is a 'chowkidar' of an industrialist. Modi took him to France to sign the Rafale fighter jet deal and transferred Rs. 45,000 crore in his pocket," Mr. Gandhi alleged during his address at a public rally in village Mania in Dholpur, in Rajasthan.
The Congress chief also posed several questions for the central and Rajasthan governments to answer about the initiatives they have taken for the welfare of the poor, farmers and small traders in the last four years of rule.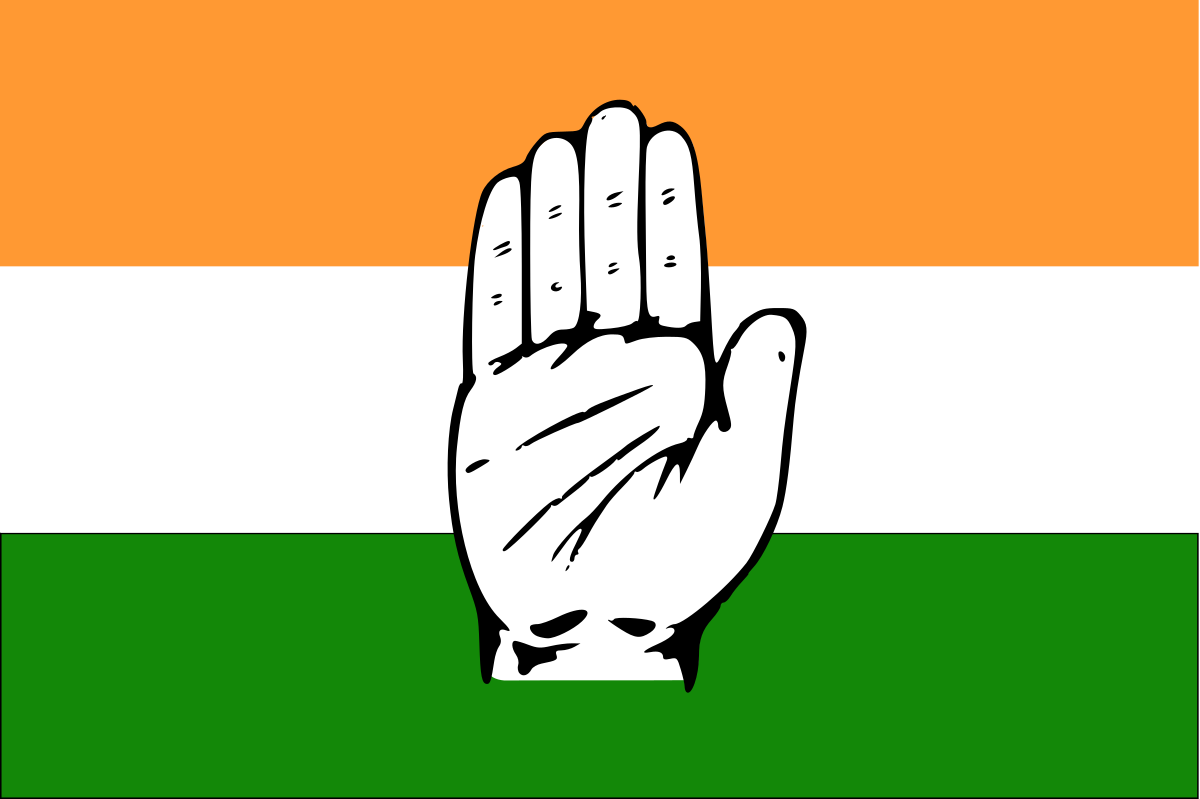 "The Congress-led UPA government introduced the Right To Information Act, loan waiver of Rs. 70,000 crore for farmers, midday meal scheme for schoolchildren and Mahatma Gandhi National Rural Employment Guarantee Act scheme for the unemployed poor. Rajasthan's then Chief Minister Ashok Gehlot introduced a scheme for free medicines to the poor."
"Now, I question Modiji and Vasundharaji — what did you do for the poor, farmers and small traders in four-and-a-half years?"
Mr. Gandhi alleged the doors of the banks were presently closed for farmers but billionaires in the country were getting loan waivers that too in lakhs of crores.
"A few of the richest billionaires were given loan waiver of Rs. 3.5 lakh crore. These include Vijay Mallya, Nirav Modi and Mehul Choksi. Modiji gives money to people like Nirav Modi…."
He also took this opportunity to take a dig at BJP's 'Beti Bacho, Beti Padhao' slogan by saying that it should be changed to 'Beti Padhao and BJP MLA se Beti Bachao'.
"Uttar Pradesh Chief Minister Yogi Adityanath tried to protect an MLA accused of rape by a young woman. Even the Prime Minister maintained silence and never dared to ask his party to sack the MLA," said Mr. Gandhi.
While addressing the attacks on north Indians in the state of Gujarat, he said: "The BJP-RSS should be made to understand that no one has benefited from dividing the nation. Hindustan wants to grow but with love and harmony."
He also talked about the issue of unemployment and reminded the people present at the public meeting about the promise made by Prime Minister to provide jobs once the BJP comes to power. "But it was a false promise. (When Congress comes to power) we will ensure that people get jobs", he said.
The Congress president claimed that if voted to power, the new government after the Assembly elections will come forward to listen to people's 'Mann ki Baat' and said that the present government discusses only its own 'Mann ki Baat' and is going to fail this time.
"The new government will be of Congress workers, the poor, the farmers… the doors of the Chief Minister and Ministers will always remain open for the people," he added.
You May Also Read: Hubble's Another Gyroscope Fails Forcing It To Go Into 'Safe Mode': NASA