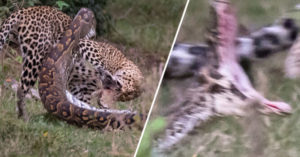 Caught On Cam: Python Tries To Eat Leopard, Immediately Regrets It
A giant python decided to devour an entire leopard so it can fill its huge belly, but it was not easy and it didn't go well.
Initially, the leopard was hunting an impala, but everything changed after the huge python stepped in.
The leopard swiped at the python with its paws as the latter attempted to squeeze it in a death grip.
The entire incident happened at the Maasai Mara Triangle Reserve in Kenya.
People watched as they thought the massive python would devour the leopard as a whole, but as table turned, the leopard managed to getaway.
The leopard eventually managed to claw its way out and kill the attacker with a single fatal bite.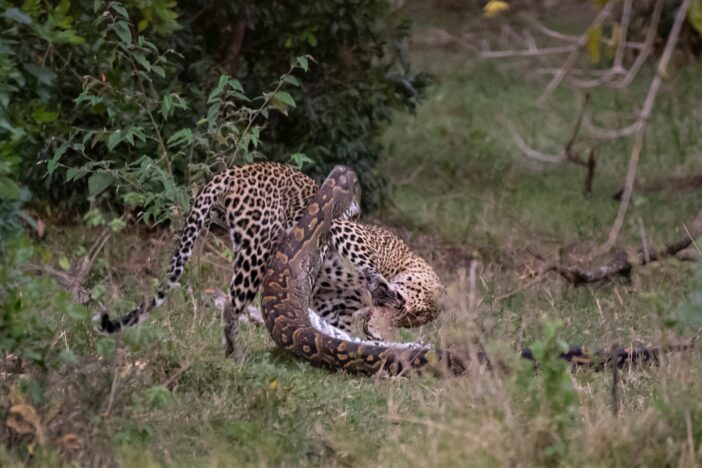 28-year-old Mike Welton, a photographer, captured the entire moment during a trip after his group heard about a leopard sighting in the area.
As he rushed over to see the leopard, Mike said, "We all had a moment thinking about how terrible it was that we were watching a beautiful leopard get killed. Python constriction is horrible and it was sickening to imagine death from that."
He added, "The leopard wrestled out and was able to claw, then bite the head of the snake. We heard a very loud crunching sound which was likely the leopard biting the skull of the python."
He continued, "The python may have died or been terribly injured because it continued to flop around slowly. It was probably the closest scrape with death that the leopard has ever been through."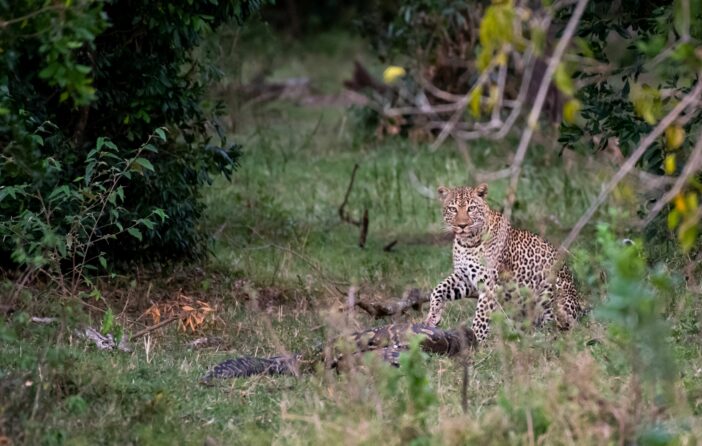 Mike is originally from Ontario, Canada, and he said he has been into wildlife photography for nearly 7 years now.
He said the moments that he has to witness are thrilling.
When the incident happened, Mike had to wait for 15 minutes for the leopard to hunt the impala, as the large cat was patient with its hunt.
Mike started to put away his lens after realizing that it might be over, but things changed drastically.
Mike said they saw a huge python making its way towards the large cat, and from there the action began.
The python went around the leopard pretty easily, but the leopard got the win.
The leopard wrestled its way out of the tight grip of the python and bit the head of the snake to win the mighty battle.
The 28-year-old said guides at the Maasai Mara Triangle Reserve in Kenya have never seen anything like these before.