"Died Of Asphyxiation": Woman Found Dead With Python Wrapped Around Her Neck
A 36-year-old woman has been discovered dead inside her house with a large python wrapped around her neck. Her house reportedly had 140snakes.
Laura Hurst, the 36-year-old woman, was discovered dead by the police at her house in Battle Ground, Indiana.
When the police found her, an 8-foot long python was wrapped around her neck.
Kim Riley, the spokesperson for the Indiana State Police, said Hurst had 20 snakes at the property and was visiting them two times per week.
Authorities believe that Hurst was at the property to check out the snakes.
Riley, the spokesperson, said, "For whatever reason, she apparently got the snake out and she was doing what people do with snakes."
The snake house is owned by Don Munson, a Benton County Sheriff.
Sheriff Don was the person who found Hurst dead in the property on Wednesday evening.
The house that is owned by the Sheriff has no human residents living there permanently.
According to reports, the house was made in a way that it could hold snakes.
Sheriff Don called the authorities, but it was too late.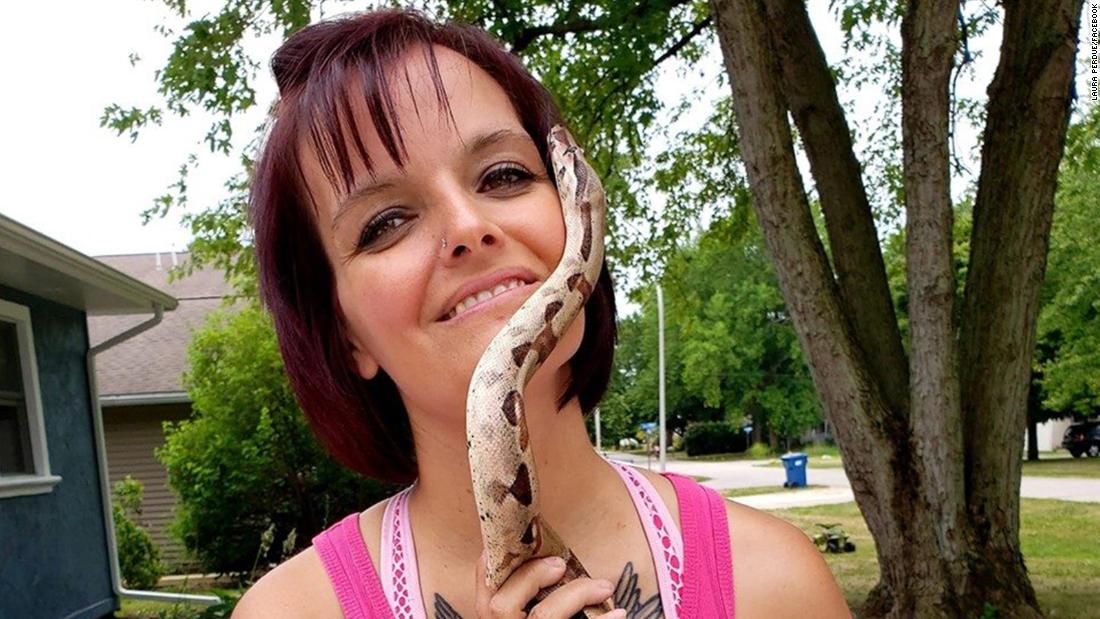 Medics were reportedly deployed to the scene, but they failed to resuscitate the woman.
The Sheriff said the death of Hurst was a tragic incident.
The Sheriff reportedly said he will be cooperating with the authorities in the investigations.
Don added, "I've given all information to the state police."
The police confirmed that an emergency was called at the property in Oxford and the medics arrived by 9 pm.
The rescuers found the woman unresponsive and had a reticulated python around her neck.
The responding officers said it was like the woman was strangled by the snake.
The police have confirmed that an autopsy will be done to find out what caused the death of the 36-year-old woman.
An investigation has been launched.
In 2001, a report was published and it said that Sheriff Munson was a snake collector.
According to the Journal & Courier newspaper, Sheriff Munson went to a primary school in 2001 where he brought his 13-foot long snake.
In 2001, Sheriff Munson said that he had 52 snakes living in his house.