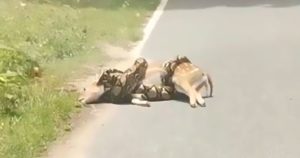 Man Saves Deer From Massive 3-Meter Python In Thailand
A baby deer had a miraculous escape from the deadly grip of a python after a kind driver passing by warded it off with a branch.
The entire incident was recorded on cam.
The video shows the 3-meter long python wrapped around the body of the poor animal when it was on the side of the road.
The startling scene was recorded at the Khao Kheow Open Zoo in the Sri Racha district of the Chonburi Province of Thailand.
In the video, a kind motorist could be seen getting out of his car and dragging a tree branch towards the python.
The man, who was not identified, hit the tree branch on the python, which helped the deer escape because the snake was lunging towards the man.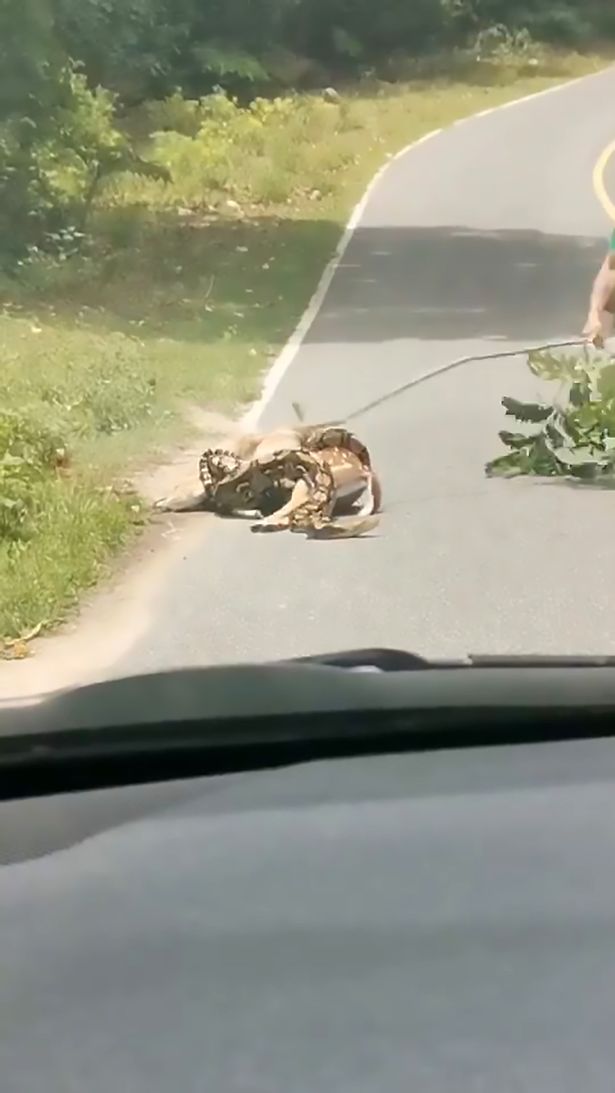 The young deer could be seen having a hard time breathing as the python strangled its neck.
When the kind driver hit the python with the branch, the snake stroked out towards the man.
The man continued to hit the snake and after a number of attempts, the snake gave up on the pray and slithered its way into the bushes.
The fawn quickly leaped to its feet and ran away from the scene.
The incident happened at the Khao Kheow Open Zoo, which is around 2,000 acres big.
The open zoo is home to over 8,000 animals from 300 different species.