Mother Cow Runs After Injured Calf As It Was Being Rushed To A Local Veterinary Hospital
A mother's love is pure, so pure that she forgets about herself every time her loved ones get hurt.
The best example of this is an incident that happened in Odisha, India, where a mother cow was caught on cam chasing her calf as it was being brought to a local veterinary hospital.
The entire incident was caught on cam and you can watch everything here:
According to local reports, the calf sustained injuries after they were hit by a speeding vehicle that was passing the area.
The calf stayed by the calf to nurse and protect it, but professional help was needed.
Local residents witnessed the entire incident and after seeing such purity, the locals rushed to the scene, called a locally made cart, and brought the injured calf to the district headquarters veterinary hospital.
The best thing is to come.
As the locals were rushing the injured calf to the veterinary hospital, the mother cow ran after the rickshaw and carried her child to the local hospital.
The video was later shared on social media and it went viral right away.
The mother cow did her best to keep pace with the speed of the rickshaw.
According to reports, the cow ran around 3 kilometers behind the rickshaw as they were following their calf.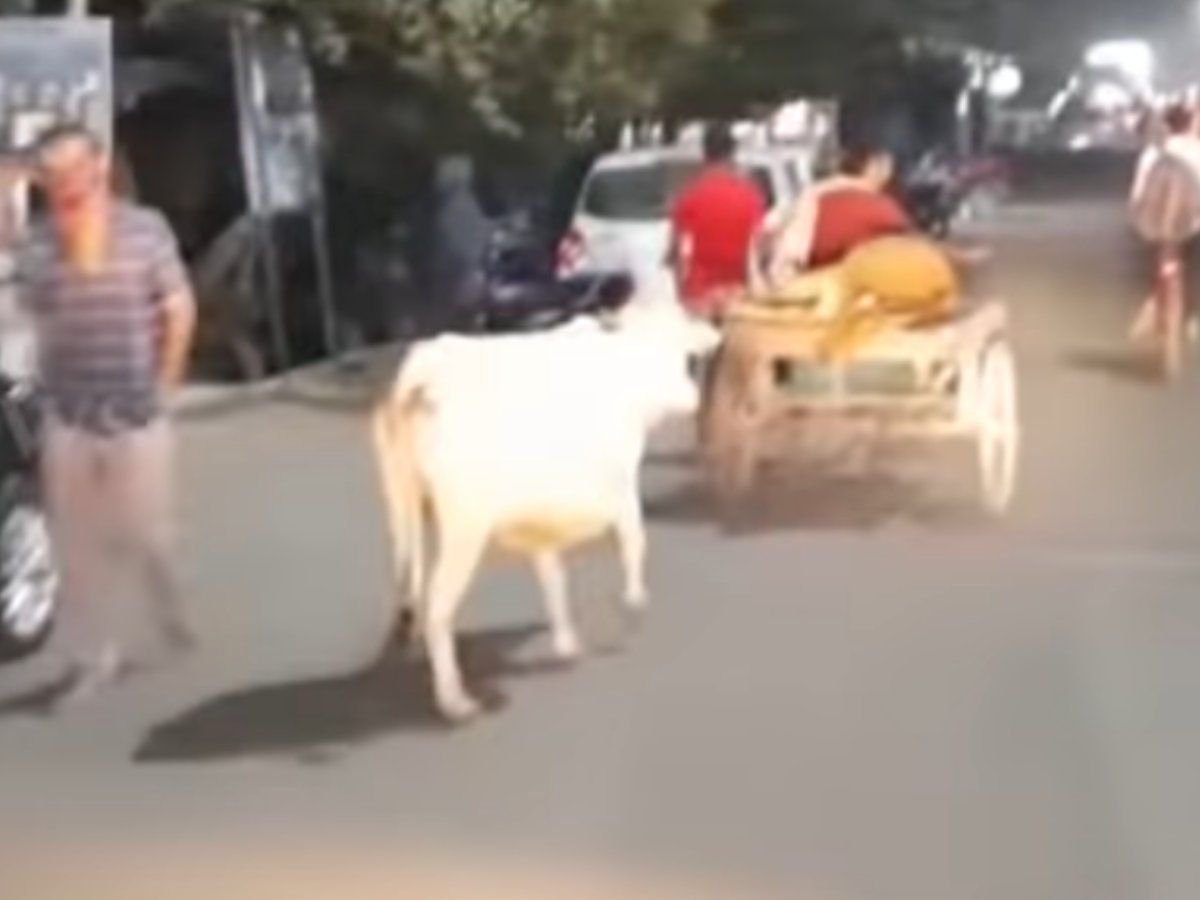 The calf was brought to the vets and is believed to be recovering well.
Such an amazing thing to share on social media at such times. This video serves as an inspiration to people that love their mothers and mothers themselves.
What are your thoughts about this amazing video that was shared on social media? Let us know what you think about this by leaving a comment in the comments section below!