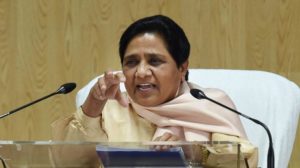 BSP Top Boss Mayawati Calls Mob Killings In The Guise Of Cow Protection "Blot On Democracy"
Lucknow: BSP supremo Mayawati today termed the mob killings with the claim of protecting cows as a "blot on democracy" and accused the BJP governments of neglecting and showing indifference over the issue.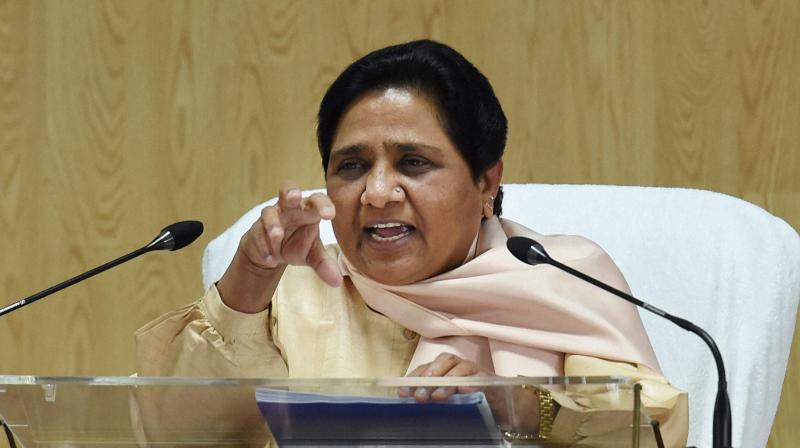 "The increasing tendency of indulging in mob lynching in the name of cow vigilantism in the BJP-ruled states is a blot on democracy, yet the governments are exercising laxity and are being indifferent to it," Mayawati told reporters here.
"These activities of the BJP governments (against the members of scheduled castes, tribals, backward, Muslims and Christians) are going on since inception and are the result of the BJP's intention to go against the Constitution and maintaining a step-motherly relationship with the Constitution. This has been the part of the basic policy of the BJP, which has assumed alarming proportions after they came to power."
The BSP Chief Mayawati was talking to reporters after she moved to her new residence by vacating her sprawling bungalow on Supreme Court orders.
The BSP Chief accused the BJP party of resorting to different disintegrating tactics in the country as the elections for Lok Sabha are approaching in the next year of 2019. She further said that the party is trying to gain mileage from the death of former Prime Minister Atal Bihari Vajpayee and wants to leave no stone unturned in making attractive announcements.
"…They never followed his (Atal Bihari Vajpayee's) footsteps, when he was alive," she charged.
Mayawati further said: "People of the country know that the campaign undertaken by the BJP and the RSS in the name of Vajpayee is an attempt to hide its failures. The BJP will not get any benefit from this. The people of the country now understand that none of the election promises made in 2014 Lok Sabha elections was fulfilled."
While speaking about the topic of demonetization, she said that the method implemented was in an unplanned manner which resulted in "financial emergency" in the country.
She even said that due to the move, some persons lost their lives unable to bear the hardship in the withdrawal of high-value currency notes.
"It exploited the labourers, farmers, small traders and hardworking people. Time has come to seek a report. The BJP has no consolation to offer to the people in the aftermath of demonetisation," Mayawati said.
You May Also Read: Bank Officials Involved In Allowing Loans To Vijay Mallya's King Fisher Airlines May Be Named In Charge sheet: Sources