27 People Dead As Passenger Plane Crashes Into Houses In Congo
At least 27 people have died after a passenger plane crashed into homes in Goma, a city located in the eastern Democratic Republic of Congo.
Reports suggest that the victims list includes 9 people of the same family who were inside one of the houses that were hit in the Mapendo area of Goma City.
Smoke rises from the wreckage of a small plane which crashed on takeoff into a densely populated area of Goma in the Democratic Republic of Congo pic.twitter.com/31BXU7qrG0

— AFP news agency (@AFP) November 24, 2019
Local news agencies report that the passenger plane went down shortly after taking off from the Goma Airport.
The exact cause of the crash is still unclear.
Officials said that the plane was carrying 17 passengers and 2 cabin crew members when the plane crashed into the houses.
Everything That We Know About The Crash
The plane that crashed into the houses is a Dormier-228 twin-turboprop aircraft that is owned by Busy Bee, a private carrier.
The plane reportedly crashed a minute after it took off.
The airplane was scheduled to fly to Beni, a place that is 350 kilometers away from Goma City.
Djemo Medar, a witness who saw the plane crashing, said the plane was spinning in the air and smoke was coming out of the plane.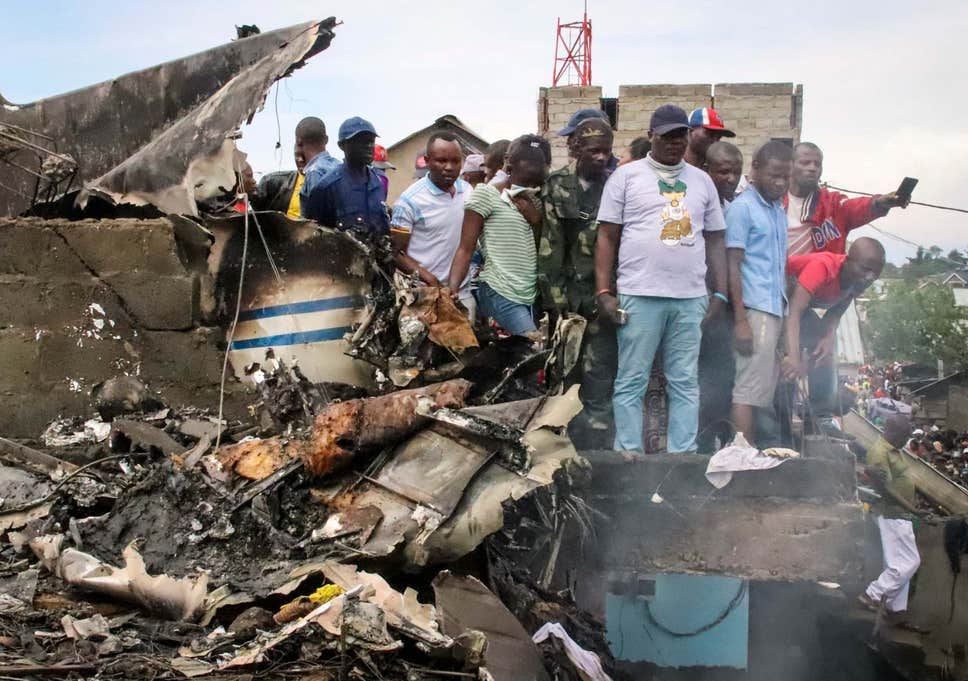 Djemo said, he saw the plane "spinning three times in the air and emitting a lot of smoke."
He added, "When the plane crashed many of us rushed there, we know the pilot, his name is Didier; he was shouting 'Help me, help me', but we had no way to get to him because the fire was so powerful."
Preliminary investigations suggest that the plane crashed due to an engine failure a minute after it took-off from the airport.
It is still not known how many people were inside the houses when the airplane crashed.