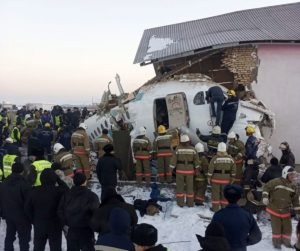 Kazakhstan Plane Carrying 98 Passengers Crashes Into 2-Story House, Kills 12 And Injures 54
Bek Air Airplane Crash Kazakhstan: A plane that was carrying 98 passengers and crew crashed into a 2-story building in Kazakhstan shortly after taking off on Friday.
The fatal crash killed 12 people and injured over 54 people.
According to reports, the Bek Air Airplane Crash Kazakhstan, which has been identified as the Fokker-100, a medium-sized twin turbofan jet airliner, took off from the Almaty International Airport.
The plane reported it lost altitude at 7:22 am.
There were 98 passengers and crew on board the plane when the crash happened.
At least 54 people were hospitalized with injuries, and at least 10 of them are in critical condition.
Roman Skylar, the deputy prime minister of Kazakhstan, said the Bek Air Airplane Crash Kazakhstan hit the runway twice during the take-off.
The plane's tail hit the runway twice, which indicates that it was having a hard time taking off.
As crashing, the plane hit a concrete fence and a 2-story house.
The crash didn't result to fire, and an official rescue operation was launched right away.
According to a statement that was released by the airport, nearly 1000 people volunteered to help rescuers at the crash site.
The area where the plane crashed is full of ice.
Images and videos captured by netizens show the front of the plane rammed against the house.
The rear end of the plane could be seen lying in the field next to the airport.
A survivor of the Bek Air Airplane Crash Kazakhstan said the plane started to shake 2 minutes after it took off.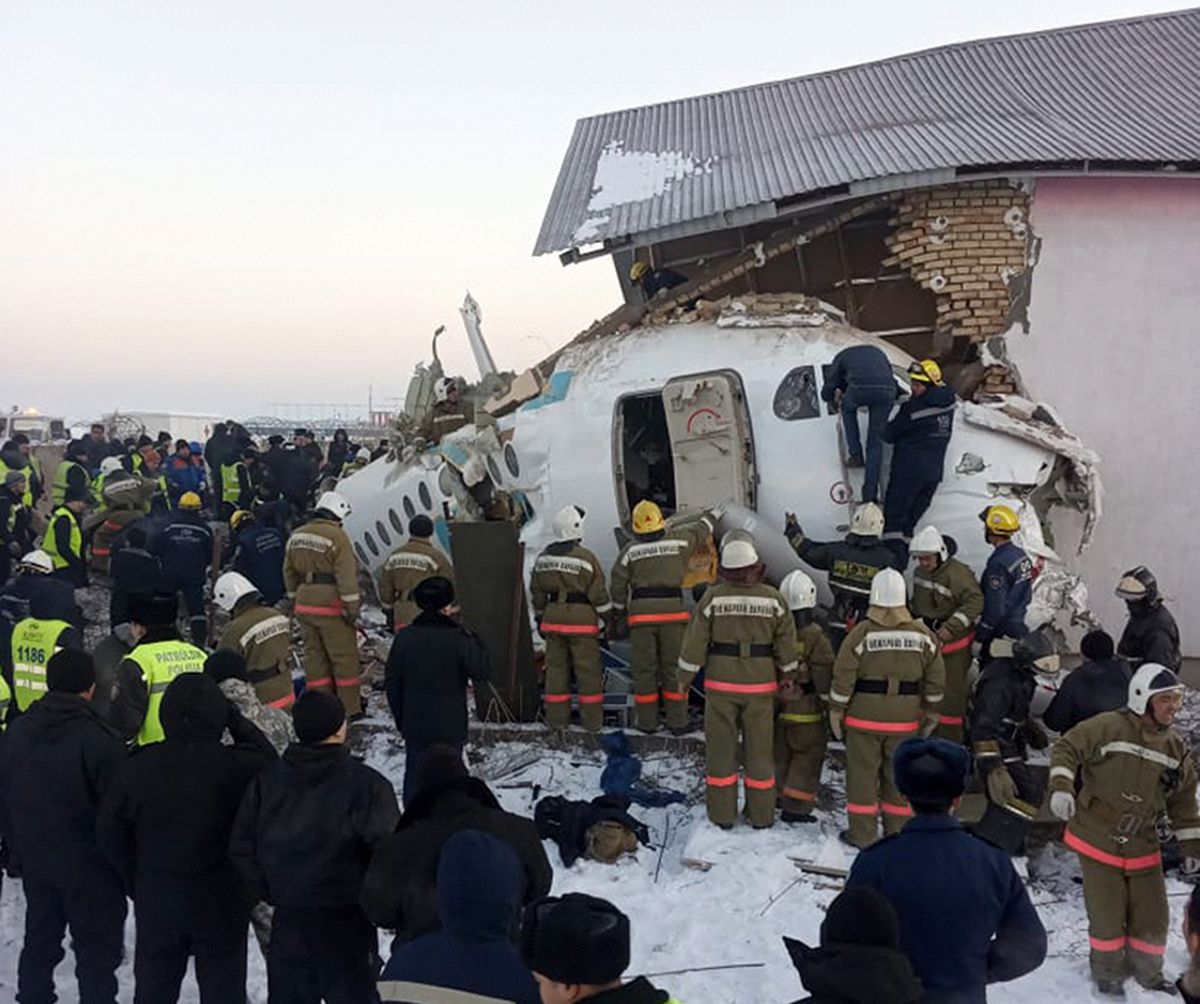 Aslan Nazaraliyev, the survivor, said, "At first the wing jolted really hard, then the right. The plane continued to gain altitude, shaking quite severely, and then went down."
The Bek Air flight was coming from Almaty, the largest city of Kazakhstan, and was traveling to Nur-Sultan, the capital of Kazakhstan.
Deputy Prime Minister Skylar said authorities are now looking if the incident happened due to a technical failure or because of the pilot.
Minister Skylar said, "A commission… will establish whether this was pilot error or technical issues. The runway was in an ideal condition."
Kazakhstan's President, Kassym-Jomart Tokayev, has declared December 28, 2019, as the national day of mourning.
Initially, authorities said 15 people died in the Bek Air Airplane Crash Kazakhstan, but the Interior Ministry provided an update and made those numbers 14.
According to reports, the Bek Air Aircraft was around 23 years old.
Authorities are yet to release a statement about the 10 people that are in a critical condition.