Earlier in between April and June 2016, there was a cold war in between former popular Indian cricketers. The veteran players then competed for the seat of Team India's head coach. Though many legendaries like Ravi Shastri had applied, the position was granted to the former ace bowler Anil Kumble.
This time, the story is different, as multiple names like Sehwag and Shastri are on the table. Despite the various concerns, Shastri is now the team's favor as he already ensembles good company with skipper Virat Kohli.
Earlier, he stated that he is going to apply for the post only if he is definitely granted with the position. Now that he applied for coach position created a buzz among people that he will the coach for the Indian team for sure! Speculations say that he will stand as the favorite person in the race after Kumble's resignation.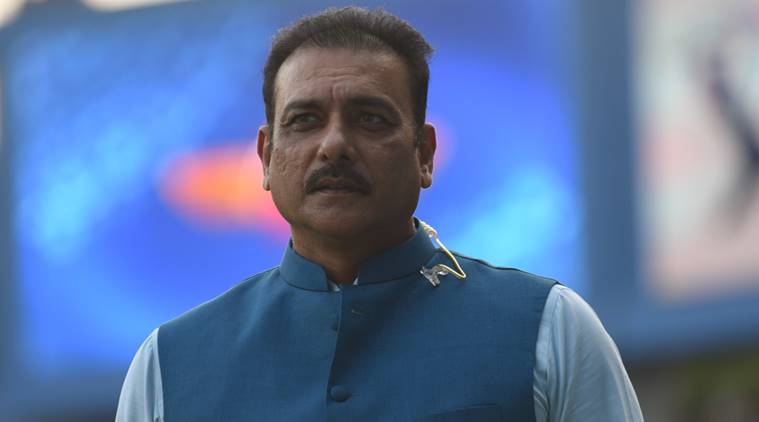 Meanwhile, coming to the work experience of Shastri, one must accept he is the most favorable person for that prestigious position. He was director of the Indian cricket team between 2014 and 2016 in which he led the team to the semi-final of the 2015 World Cup and 2015 T20I World Cup.
He had also applied for the job in 2016 but Anil Kumble was chosen over him. Kumble was taken to the fold on a one-year contract. Under him, the team beat West Indies in a Test series before inflicting Test defeats on New Zealand, England, Bangladesh and Australia at home. They also won the accompanying limited overs series. India then reached the final of the recently concluded ICC Champions Trophy 2017, consecutively.
"Yes, I have decided to apply for the job," he confirmed to the popular news portal, The Indian Express.
Coming to the interactions and the bonding Shastri shares with players, he is quite good at that. It is already believed that Shastri shares a cordial relationship with Kohli and other members of the team. It is also reported that, prior to Kumble's appointment, Kohli had recommended Shastri to take over as head coach to the Cricket Advisory Committee comprising of Kumble's long-time Indian teammates Sourav Ganguly, Sachin Tendulkar, and VVS Laxman, respectively.
With these stories weaving around, it appears, Shastri might clinch wistful of victories for TeamIndia if he is elected so.