Motorola's Folding-Phone "RAZR" Revealed In Leaked Images
There was a time when Motorola and Nokia were going at it, and our main priorities were to buy a phone from each company. Now without any tracks, Motorola is trying to make a huge comeback with the help of the folding technology, which is similar to Samsung's.
Ahead of its official unveiling next month, the Motorola Razr, which has a folding screen, has been leaked through images.
The images were first released on social media and to be honest, the phone looks like the classic Razr V3 phone that was revealed in 2004.
Here are the images that got leaked on social media:
The images that got leaked on social media shows a foldable phone with a huge all-touch screen. Without any official statement released by the company, it is expected that the phone will be somewhat similar to Samsung's Galaxy Fold, which is a foldable tablet-phone.
The images also suggest that there could be a fingerprint sensor at the base of the smartphone, many believe it is a home button.
Earlier this year, rumors suggested that the new RAZR phone is going to have a 6.2-inch OLED display with a 600 by 800 screen resolution and it will be powered by Qualcomm's octa-core Snapdragon 710 SoC.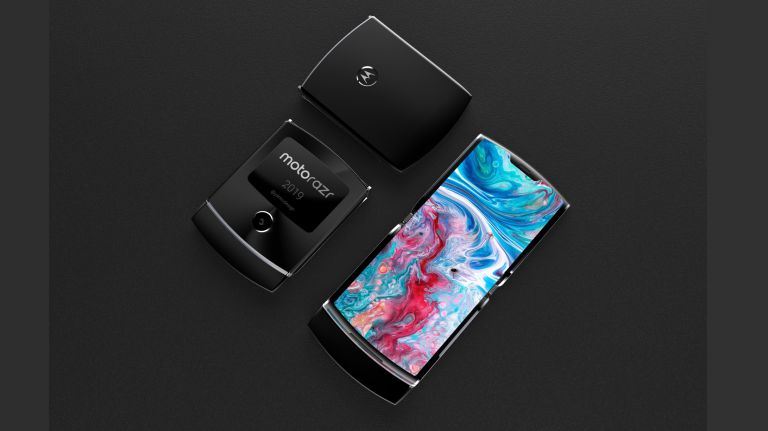 Although they are all leaks, there is no official confirmation that was made by Motorola. It is suggested that the Motorola RAZR Foldable Device is going to start at $1500 USD.
The official announcement for the phone is going to be made on November 13, 2019.