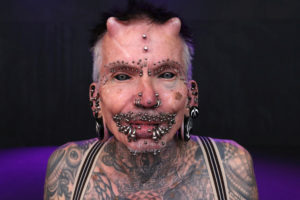 "278 Piercings In My Penis": This Man Has 480 Piercings On His Body And Devil Horns
During the International Brussels Tattoo Convention, a man came and showed off his set of devil horns and his more than 450 piercings.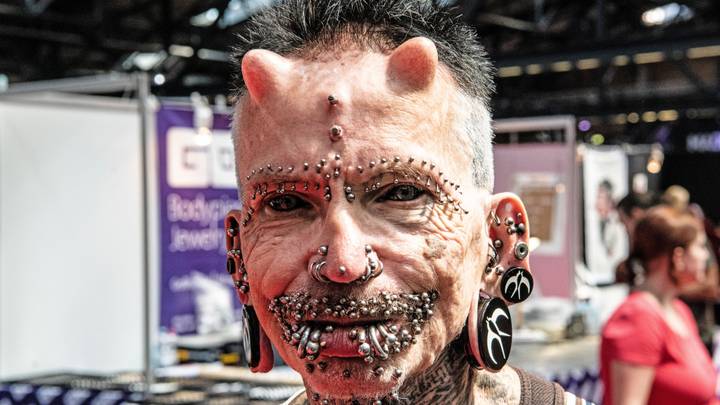 Rolf Buchholz has the world record for the most pierced man, and he was one of the hundreds of tattoo enthusiasts who attended the event in Belgium.
The International Brussels Tattoo Convention was held in Belgium from November 8 to 10, 2019.
The annual gathering sees tattooed, pierced, and bodily modified people showing off their adornments. Some people go to the event to get new ink from famous tattoo artists.
People who get tattoos during the event are automatically eligible to get involved in a contest, with prizes.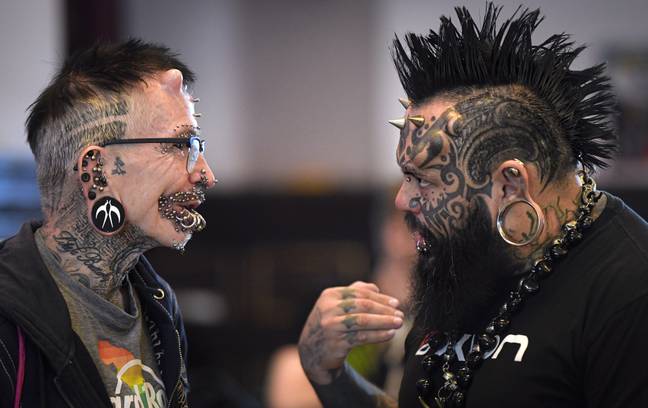 Most of the people who attend the event already have their modifications, but Rolf was standing out thanks to his devil horns.
Rolfs has 480 piercings on his body and 278 of those are in his penis alone.
In 2017, Rolfs talked about having piercings on his body, especially the ones that are in his penis.
Talking about if the metal doesn't get in the way of his sex life, Rolfs said, "It's not a problem at all. I have had the piercings already so long, if there was a problem, I would have got rid of them already long ago."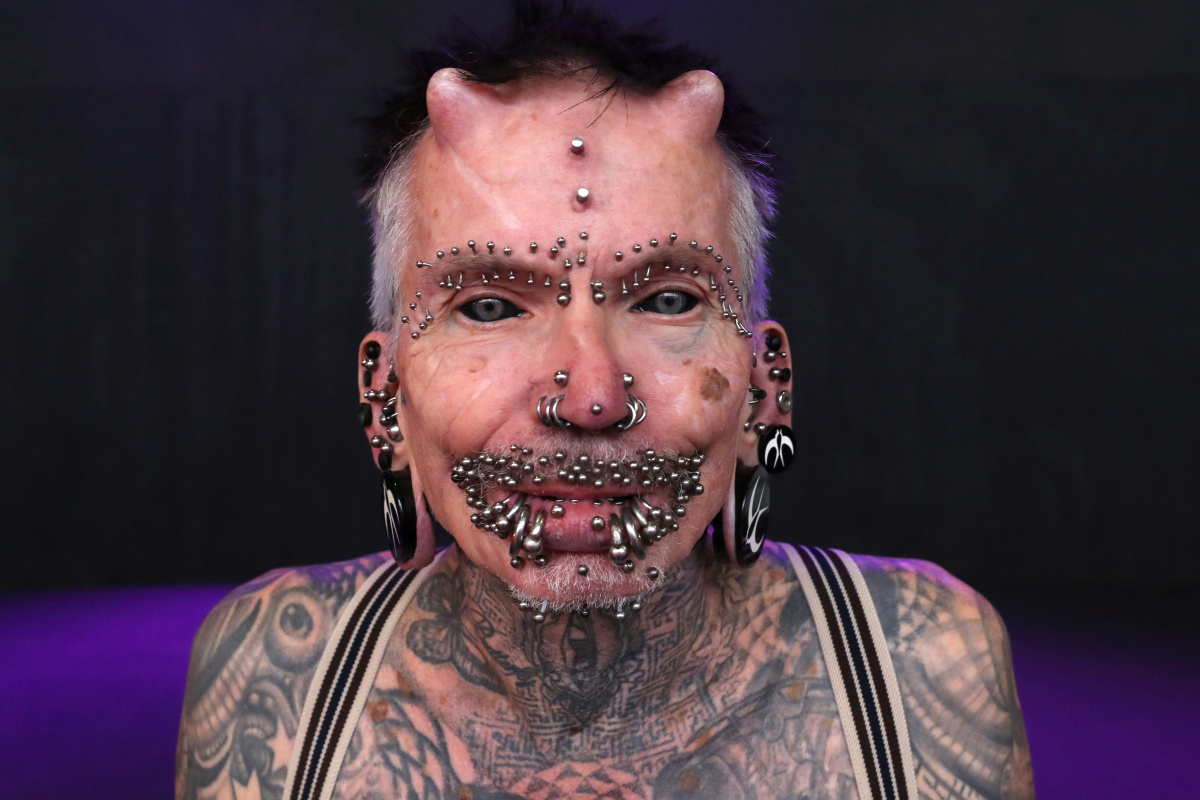 Rolfs also has around 94 piercings near his mount and his lips.
Talking about his biggest problem, Rolfs said he has a hard time dealing with airport security.
But not due to the thing you have in your mind.
In 2014, Rolfs said he was denied a visa to Dubai because of his unusual look.
Rolfs said he wanted to visit Dubai to take part in a special event at a nightclub, but his intentions were crushed after he was denied.
Rolfs said he managed to get through security and had his passport stamped, but he was stopped at the customs and was brought into an interview room for a personal interview.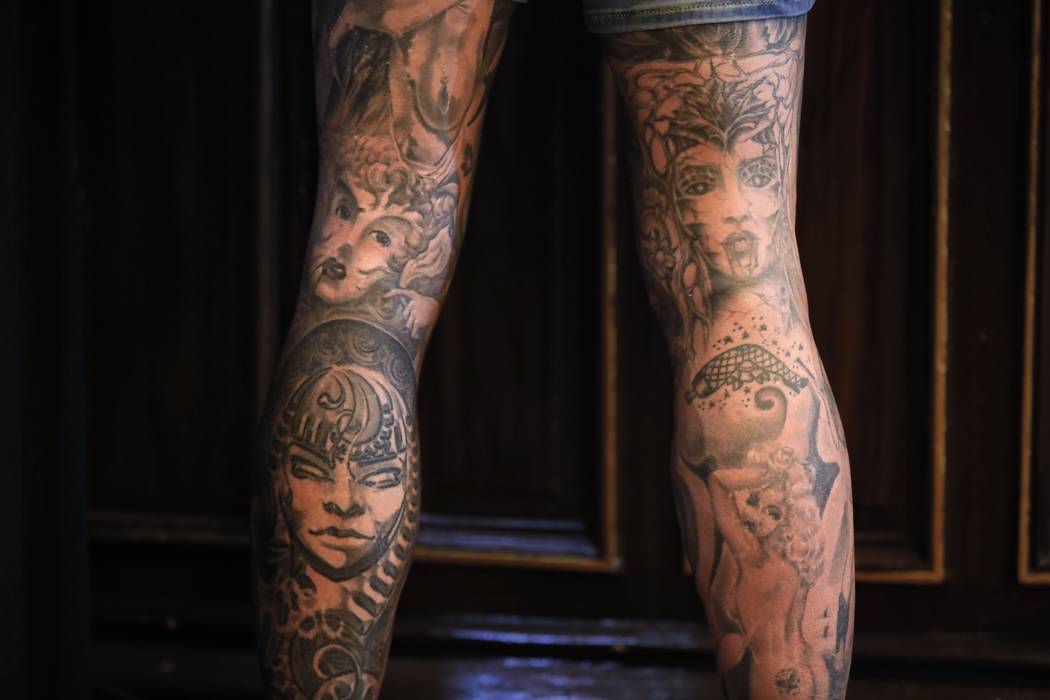 Rolfs said officials told him that authorities were worried that he could be involved in "black magic".
When he asked why his visa was refused,, the airport officials told him that it was due to "security reasons."
Rolfs said, "Those who escorted me back to the plane said that it was because of the way I looked and that it was because I am black magic."
One thing is for sure Rolfs, you look amazing my bro!