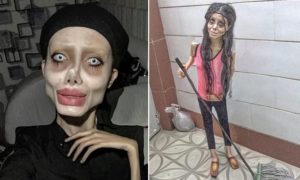 Angelina Jolie "Lookalike" From Iran Arrested On Suspicion Of Blasphemy
The lookalike of Angelina Jolie has been arrested in Iran on suspicion of blasphemy and instigating violence after people started to register complaints about her posts on Instagram.
Sahar Tabar, from Tehran, Iran, shot to prominence on Instagram and used to post pictures of her in which she claimed she looked like "Angelina Jolie", an Oscar-winning actress.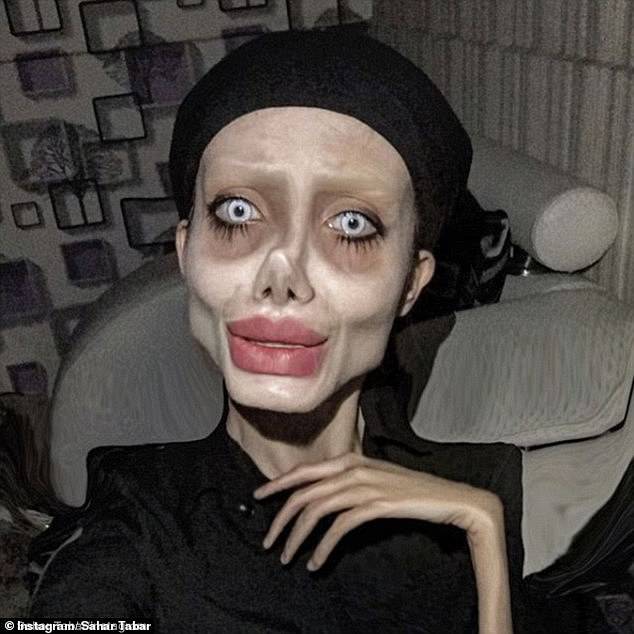 But most of her viewers compared her looks with a zombie.
Tabar, who is 22-years-old, reportedly went through 50 surgeries that made her "look" like Angelina Jolie. She also used a lot of make-up and editing to try her best so she could look like Jolie.
According to Tasnin News, Tabar was arrested by the police on charges which include inciting violence, gaining income through inappropriate means, encouraging youths to corruption, and blasphemy.
Tabar was detained by the police after receiving orders from the Guidance Court of Tehran.
The Guidance Court of Tehran deals with moral corruption, social corruption, and cultural crimes.
Tabar has over 26,000 followers on Social media and she usually shares pictures of her in which she claims she looks like Angelina Jolie.
Tabar edits her photos so much that she usually gets compared with zombies.
Earlier this year, Tabar shared her before and after images of getting facial surgeries.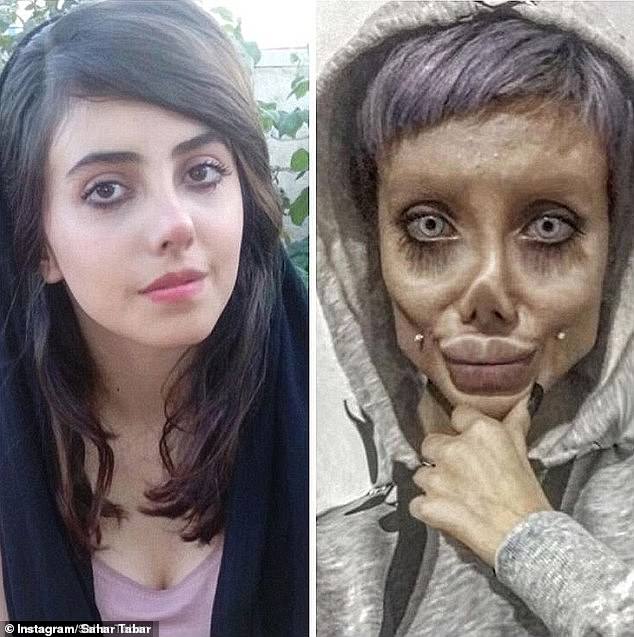 Tabar said she had surgery for her nose, lips, and even liposuctions.
Tabar claims most of her unusual appearance is done through a lot of make-up and picture editing.
Explaining her pictures, Tabar said, "This is Photoshop and makeup. Every time I publish a photo, I paint my face in an increasingly funny way. It is a way of expressing yourself, a kind of art. My fans know that this is not my real face."
She added, "I did not even think about being like Jolie. Also, I did not want to resemble the cartoon character the Corpse Bride. Now I understand that I have something to do with them, but I am a muse myself and remembering someone is not an end in itself."
Instagram is the only usable major social media platform in Iran. Facebook, Twitter, and messenger are banned in the country.
In some of the pictures she posts on Instagram, you could see her wearing a fitting Hijab.
The Instagram account of Tabar has been deleted since her arrest.
According to reports, over 10,000 cosmetic surgeries are done in the country per year, which makes it popular in the country.
Does Tabar really look like Angelina Jolie? Tell us what you think by dropping a comment on the comments section below.