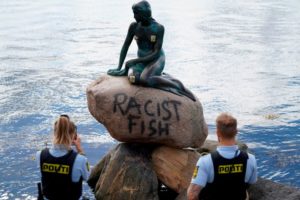 Copenhagen Vandals Write "Racist Fish" On Little Mermaid Statue And Put Stickers On Its Breasts
A statue of Little Mermaid in Copenhagen, Denmark, has been targeted by vandals, who wrote "racist fish" on the statue and place stickers on its breasts.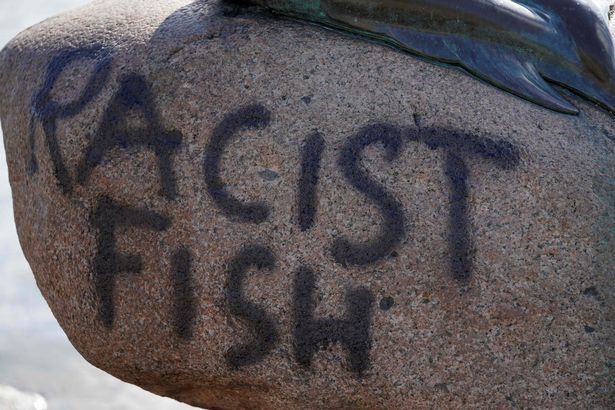 The iconic statue sits at the entrance of the Copenhagen Harbour.
According to reports, the statue was targeted by vandals overnight on Thursday into Friday.
Vandals wrote "racist fish" on the bottom part of the statue of Little Mermaid and placed stickers on her nipples.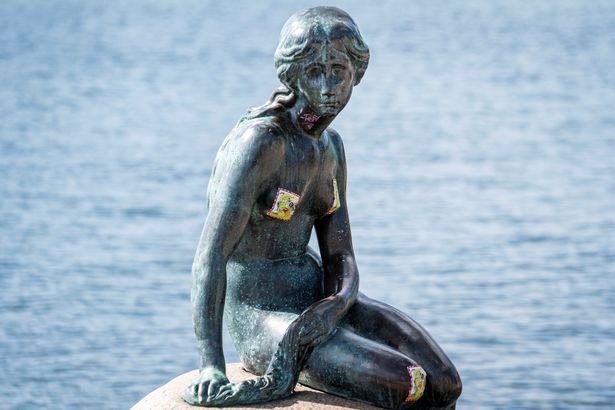 The Copenhagen Police released a statement about the incident, where they said that they have launched an official investigation for the incident.
The statement added:
We can confirm that The Little Mermaid has been vandalized sometime before 9:00 am this morning. An unknown person has written the words 'Racist Fish' on it. We are investigating the case.
The Little Mermaid Statue in the city is an iconic landmark in Copenhagen.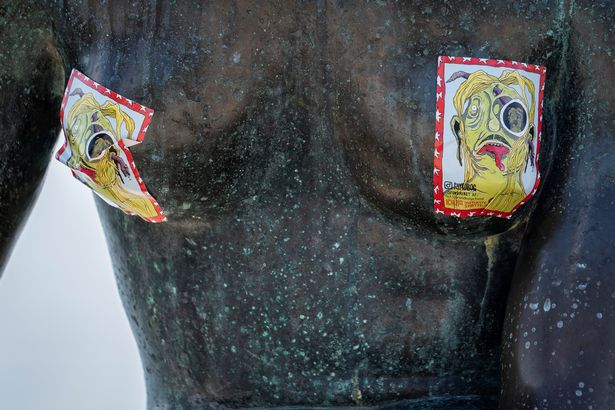 This is not the first time the statue has been decapitated.
In 1964 and 1998, the mermaid's head was stoned.
In 1984, the arm of the statue was cut by vandals.
The statue of Little Mermaid is inspired by Hans Christian Andersen's 1837 fairytale, he was a Danish poet and author.