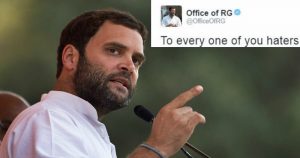 After Recovery From Hack, Here Is The First Tweet From Rahul Gandhi's Twitter Account
Its been a day and Congress' Vice President Rahul Gandhi's twitter account is rolling everywhere. Someone hacked his account leaping further by posting abusive, insensitive tweets and apparently intense trolls.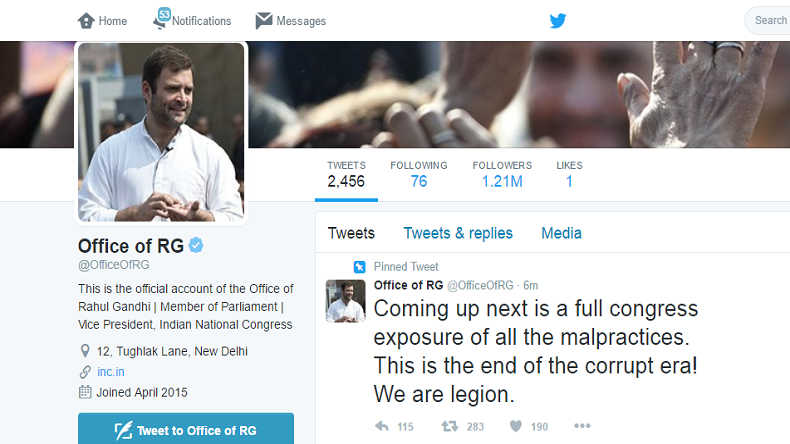 Now, soon after recovering his twitter handle, Rahul addressed netizens and those who hacked his account tweeting:
To every one of you haters out there. I love all of you. You're beautiful. Your hatred just doesn't let you see it yet

— Office of RG (@OfficeOfRG) December 1, 2016
After Rahul's account was hacked, Congress representatives questioned the lack of web securities in India. They further said that it reflects disturbing insecurities of the prevalent fascist culture in the country.
 Congress chief spokesperson Randeep Surjewala said, "Such lowly tactics will neither drown the sane voice of reason nor deter Rahul Gandhi from raising people's issues".
Also Read: INC's Official Twitter Account Got Hacked & Abusive Tweets Are At Its Worst