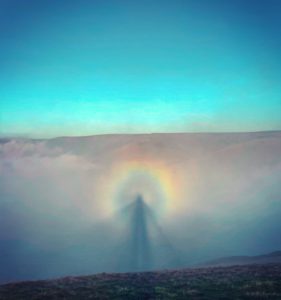 Hiker Captures Extremely Rare Phenomenon That Looks Like Angel Bursting Out Of The Sky
A hillwalker out in the Peak District managed to capture a rare phenomenon that looked like an angel in the sky that is being surrounded by a rainbow glow.
The amazing pictures of the extremely rare phenomenon were captured by 33-year-old Lee Howdle.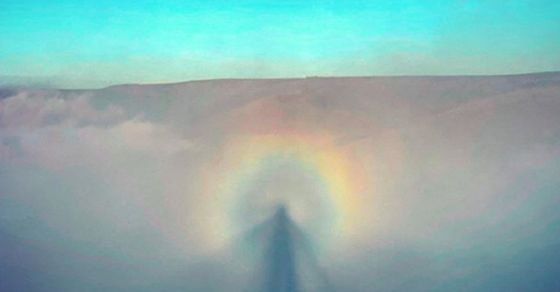 The effect is called as the "Brocken Spectre" and it only happens when a person manages to get to a height at which the sun is behind them and the clouds are below them.
33-year-old Howdle says he is an ardent hiker and photographer.
He took the images up the 517-meter-tall Mam Tor.
Howdle, who is from Langley Mill, said, "It was truly a special moment. I went to the Peak District because I knew there was going to be a cold inversion where clouds form at low level beneath clear skies."
He added, "When I got to Winnats Pass, it wasn't that great because of where the clouds were. Mam Tor is much higher, and above the clouds. As I was going up Mam Tor, by chance, I looked to the left side of me and there was a Brocken Spectre."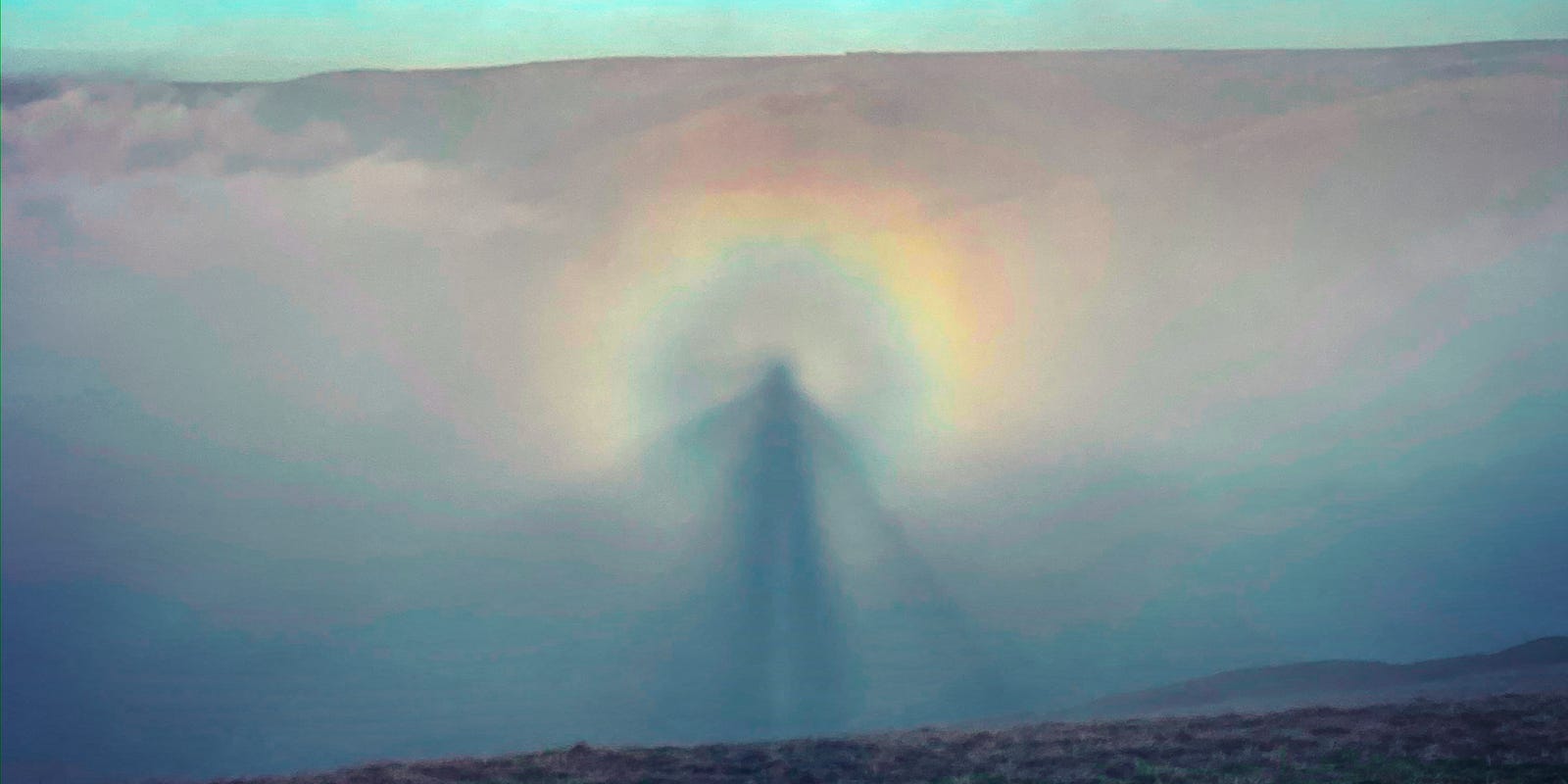 He continued, "My shadow looked huge. It was in this circular rainbow. I took some photos of it and carried on walking. It was like an angel in the sky over the hills, it was quite magical. As I was walking, I saw a sheep and the effect was around the sheep as well."
Talking about his hobby, Howdle said, "My main hobby is photography. It's a hobby I really enjoy. I go to the Peak District every fortnight, or at least once a month. I have never seen this before in my life. I read about it once on the internet. It's really amazing and I feel very blessed to have captured such a magical moment."
The extremely rare phenomenon, which is also known as the Brocken Bow or the Mountain Spectre, is a large shadow cast onto a cloud below, but it is linked with the Folklore and mythology ever since it was first discovered.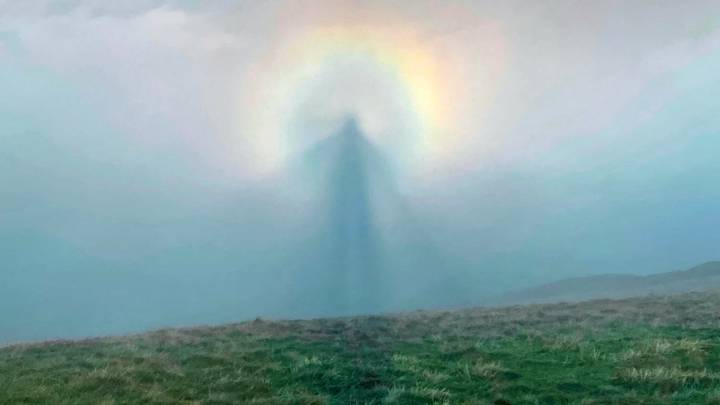 The rare phenomenon was first observed in the 18th century on the Brocken Mountain in Germany's Harz Mountains.
The Brocken Mountain is the highest mountain in Germany.
The rainbow glow of the extremely rare phenomenon is caused by the light that is refracting and reflecting back towards to observer in a specific way.
The rainbow glow, which is also known as glory, appears around the point that is opposite to the sun as the viewer views their own shadow in the cloud.
Imagine being alone and seeing this, I would have run for my life.