Mia Khalifa Before vs. Now, Here is Her Transformation Pic
Mia Khalifa is one of the most successful and popular adult stars. She is known for her fit body and healthy routine. You may not know this but she is very serious when it comes to her health, and she loves to eat. So much, that once she was fat. Yup, you heard me, she was fat. Take a look at the picture she shared of herself before the transformation she went through.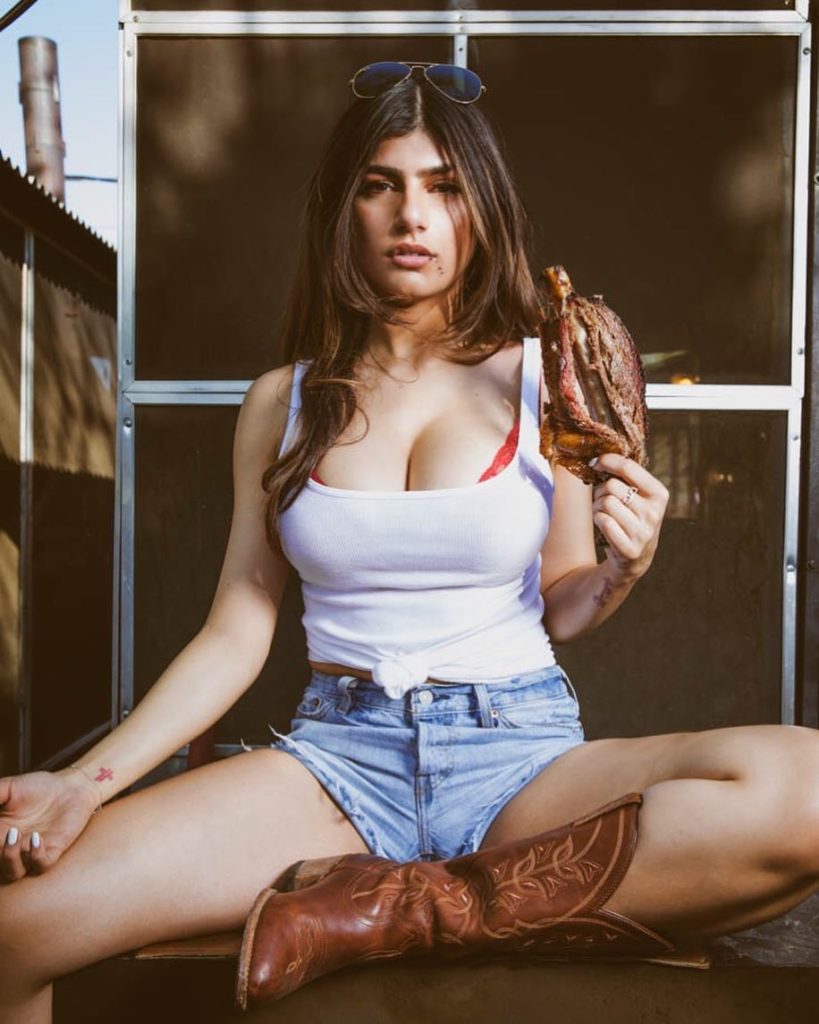 Surprised? Well, she wrote this,
"Here goes my #transformationtuesday: Life is about balance. For me, it's balancing my passion and love for food with my health. People ask me all the time how I eat so much and stay skinny – IT HASN'T ALWAYS BEEN THAT WAY AND IT TAKES A SHIT TON OF F**KING WORK. It's not 'good genes,' or a 'young metabolism.' It's 5 days grinding in the gym every f**king week, so I can go on a guilt-free culinary excursion every few months and be able to drown my protein in a creamy morel sauce without looking like an offensive tackle for the Washington Redskins. Anyways, the point is, work hard, eat carbs."
Apparently, she heard a lot that being slim is only possible if you have good genes and young metabolism. Which she just can't agree with. Given the fact that she wasn't this fit from the beginning and she didn't have what you say a very young metabolism. According to her, it takes tones of work and effort.
Mia is fan favorite, and she keeps posting pictures of her fans. She is popular for her work in adult Industry and on Twitter for her naughty tweets.
While many people hate her, some love her, but the fact is no one can ignore her. What comes as a surprise that before adult Industry she used to work at a fast food chain restaurant 'Whataburger'.
Well, I guess her post shuts down those who say that having a slim body is only achievable if you have good genes and young metabolism.
She worked hard for her fit figure, and people who want to be fit should start working out as well.