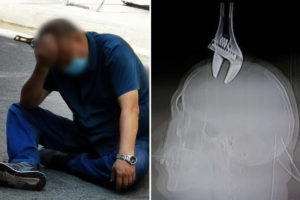 Chinese Man Survives After Six-Inch Spanner That Fell From 8th Floor Of Building Lodged On His Skull
A businessman from China came face to face with death after a 6-inch spanner that fell from the 8th floor of a building fell right on his skull and lodged in it.
The 6-inch spanner was accidentally dropped by a worker that was installing an air-conditioning unit.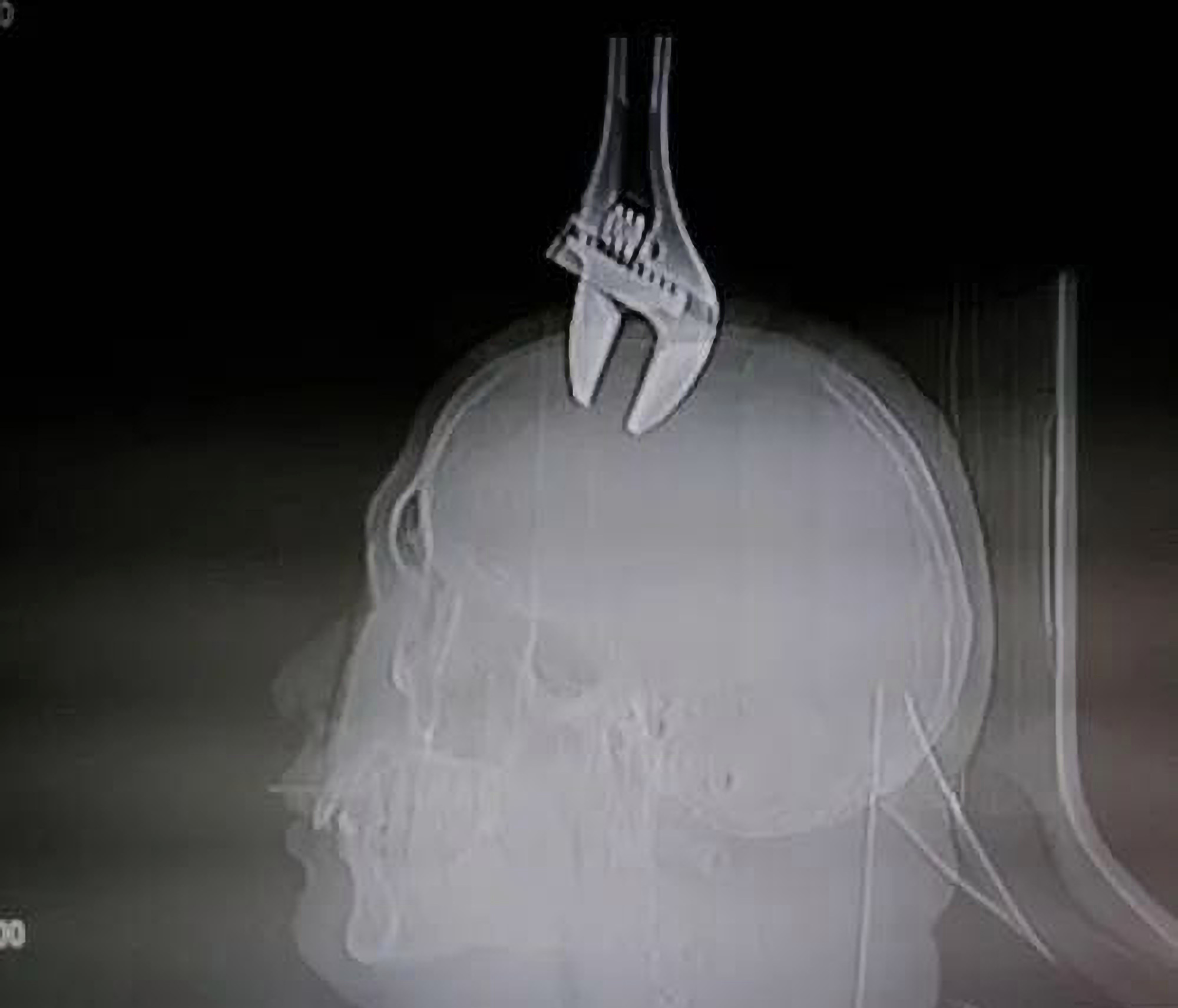 The poor businessman was passing by when the incident happened.
The unidentified man collapsed to the ground but was still conscious despite the massive dent in his head.
Images that were shared on social media shows the man lying on the ground with the spanner impaled in the top of his skull.
The incident reportedly happened on August 6, 2020, in the Shenyang City of Liaoning Province in north-eastern China.
The man, who is in his 50s, was in the city on a business trip when the spanner fell on the top of his head.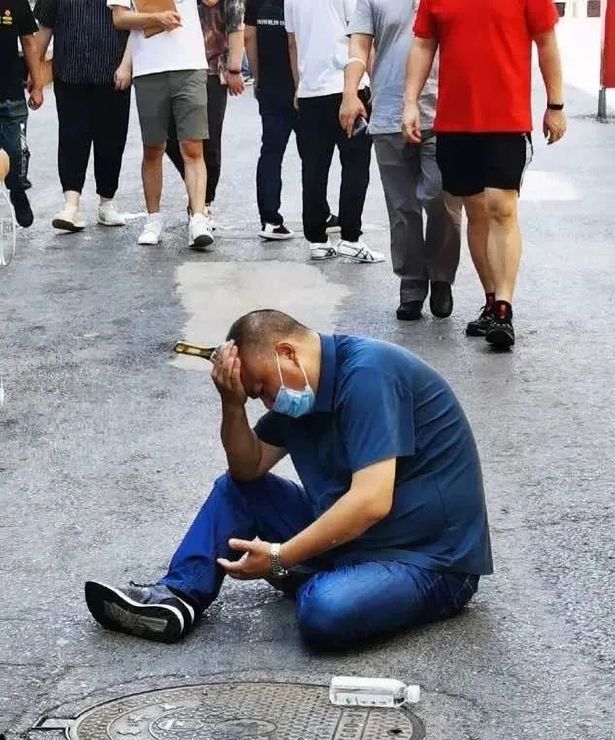 Medics treated him before taking him to Shengjing Hospital, China Medical University.
He underwent successful surgery to get the massive tool removed.
He is currently in the ICU unit for further observations.
Professor Bao Min, the facility's head of neurosurgery, said about 2cm of the spanner was lodged in the skull of the man.
The man is in a stable condition and is being monitored in the ICU.
The police have confirmed that the spanner was dropped from a man that was working on the 8th floor of a building in the area.
It remains unknown on what happened with the worker and if he was charged or taken in by the police for the accidental incident.