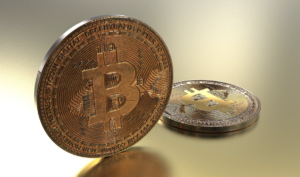 Bitcoin Funding for Business- Things to Know
Do you want to take Bitcoin funding for a business? If so, here are vital things to know before accepting Bitcoin financing for your startup. 
Bitcoin has opened opportunities for businesses to receive funding and investors to participate in more startup activities. Overall, this cryptocurrency is changing many aspects of the corporate world. Initially, startups had few options for getting the necessary financing. Common approaches were VC funding, bootstrapping with their money, and crowdsourcing.
Today, Bitcoin has changed this trend, allowing startups to raise funds with this payment method. Several companies and platforms enable startups to fundraise with Bitcoin efficiently. Thus, small businesses don't feel like amassing funding is an uphill task.
What's more, Bitcoin allows startups to raise money via crypto trading. Check crypto trading bot review enable such entities to create accounts and trade this virtual currency for profits. Thus, startups don't have to depend on a single income source. Instead, they can venture into Bitcoin trading to generate more profits.
Bitcoin Enthusiasts Are Looking for Startups to Support
Most people think Bitcoin is a cryptocurrency and an asset. Also, some people trade this virtual currency on a crypto exchange. But Bitcoin is more than a virtual currency and a tradable asset. It's also an investment for some people. And people can invest in Bitcoin in different ways.
For instance, some crypto enthusiasts are looking for Bitcoin-based or Bitcoin-friendly businesses to support. Such investors have probably made fortunes from their Bitcoin trading or investing activities and want to help startups.
Unfortunately, many businesses are skeptical about this digital currency. Therefore, Bitcoin investors' options are limited. Nevertheless, if you announce that your startup is Bitcoin-friendly, you might have such investors come over to support your venture.
Find Service Providers Who Accept Bitcoin
Before accepting Bitcoin funding for your startup, find companies or service providers that take payments in this cryptocurrency. That way, you won't have issues holding large chunks of Bitcoins from funders.
Ideally, look for companies that provide the services or products your startup needs and accept Bitcoin payments. With the number of companies that take Bitcoin increasing, you might not have difficulties finding products or service providers that will accept Bitcoin payments from your enterprise.
Consider Converting Bitcoins into Fiat Money
Maybe your country or region doesn't have many Bitcoin-friendly service providers. Perhaps, you're worried that you could lose your Bitcoin funding to criminals. In that case, consider converting Bitcoins into fiat money immediately.
Cashing out your Bitcoins will also enable you to avoid possibly wild fluctuations that may affect your funding amount. Exchanging Bitcoins immediately after receiving them can be complex. Therefore, understand the mechanics of Bitcoin exchanges and the best platform to use for this purpose.
Understand the Risks
Bitcoin has unique risks since it's different from fiat currencies. Wild fluctuations are the biggest for most people that want to fundraise with Bitcoin. Ideally, Bitcoin prices can fluctuate rapidly within a short period. Thus, you could lose significant money if you accept funding in this crypto, and its value drops.
What's more, crypto exchanges have varying conversion rates. Therefore, you may need time to research Bitcoin exchange rates before cashing out your tokens in fiat money. Also, some crypto exchanges lack adequate liquidity. Thus, they may not have enough fiat money when you want to cash your Bitcoins.
With a limited number of companies accepting Bitcoins, you may have difficulties finding a place to spend your Bitcoins. Nevertheless, Bitcoin could eventually increase in value, meaning you might sell your tokens at a better price.
Final Thoughts
Bitcoin funding for business has its pros and cons. Nevertheless, this virtual currency's rising popularity and value make it an attractive option for startups that need funding. Also, Bitcoin's growing acceptance and adoption could see it compete with mainstream assets and currencies in the future. Nevertheless, startup leaders should understand how this virtual currency works and how accepting it could affect their profitability and growth.