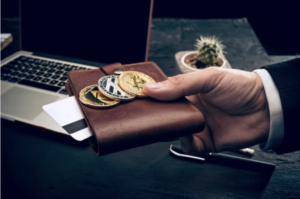 What Determines the Price of Cryptocurrency?

The cryptocurrency market is incredibly volatile because it is still emerging and very young. It is especially sensitive to the news background. Many other factors affect crypto rates, and we will discuss them in this article. Take the Ripple crypto project as an example.
Ripple is one of the most controversial crypto projects in the industry, and there are many debates around it. What affects the market and namely, the Ripple price, and is it worth buying cryptocurrency?
What is Ripple?
The Ripple platform was created even before the world heard about Bitcoin. The network initially aims to provide speedy money transfers worldwide, rivaling the popular SWIFT system. The Ripple platform is focused on working with financial institutions but also is actively used by individuals and businesses:
Financial companies apply the Ripple network to facilitate money transfers, making them fast and cheap.
Individuals use Ripple to bypass banks' bureaucracy and send money worldwide without middlemen.
Businesses use Ripple for cross-border payments.
XRP is Ripple's token. it is now traded at $0.38. The market capitalization exceeds 19 billion. The token is one of the most traded cryptos in the market. Why is its price so low? We come closer to the topic of what affects crypto rates.
What Determines Crypto Price?
Here are some factors:
The relationships between supply and demand play a crucial role in crypto price formation. Ripple is in demand, and large investors hold this token long-term. The supply of XRP is 50.71 billion.
News background. Media coverage plays no less role in crypto prices. Ripple was sued by the SEC, and the court case has been lasting for several years now. It causes controversial assessments of the Ripple project and does not allow it to develop on a full scale.
Technology and application. Still, the Ripple ledger is used by over 100 large corporations worldwide, for it has a groundbreaking technology that takes money transfers to a brand new level.
Is it possible to predict the XRP price? Traders analyze the news background and price charts to see how the asset's rate reacts to different market trends. They conclude that the XRP price can reach $1,11 by 2025, given that the court case is closed. So it makes sense to buy crypto XRP and hold it long-term, waiting for the next bull run and the end of judicial proceedings. Successful trading to you!