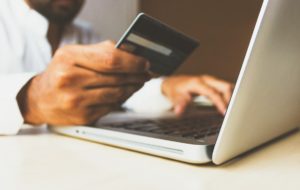 Top 4 Benefits of Generating Payment Links
In today's world, the internet is much more than just a medium to communicate. That is to say, online shopping and digital payments have grown to become an integral part of our lives.
Making digital payments means the ease and convenience of not carrying cash around for consumers. On the other hand, merchants believe online payments to be a modernized method.
However, since not every business can afford to build a full-fledged online footprint, some merchants use payment links to collect payments. For instance, an offline cable operator or a vendor might have to accept payments in the form of COD (Cash on Delivery) since creating a website might not be feasible for them.
With a plethora of payment options available in the market, a free payment link generator comes to play a vital role. A free payment link generator helps generate easy-to-use payment links online. It can be sent via email, SMS, WhatsApp, etc. Let's read further to cover the benefits of the free payment link generator.
Benefits of Free payment Link Generator
Security
Most payment link solutions are backed with a secure payment gateway. Moreover, they come with fraud and chargeback handling to assist your customers with seamless and hassle-free transactions.
Customers are suspicious while making online payments. However, when you provide them with payment links from a secure and reliable payment solution, they will find it easier to restore their trust in your business. 

For instance, Razorpay payment links are equipped with up-to-date security standards.
They are PCI DSS compliant and follow the encryption standards. An official notification would be sent to the customers when the payment link is delivered and when the transaction is completed.
Reduce overhead costs
A merchant will not need to acquire any payment acceptance devices or a third-party application if they want to accept payments via payment links. Therefore, a free payment link generator saves time as well as costs for installation and maintenance. Moreover, companies do not need to hire employees for the same. This removes the barrier for merchants who want to start their business with low volumes.
Better customer experience
Since payment links offer faster transaction rates with on-the-spot payments, it caters to the need of an omnichannel business. This enhances the customer experience leading to an increase in revenue.

The customer has to follow a simple procedure to pay with payment links.
They just need to click on the link and complete the transaction with their preferred payment method. Moreover, the business can accept payment from the very source of communication it uses as a source of sales.
For instance, if a merchant is carrying their business through WhatsApp, they can easily send the payment link on the same to accept payments. Payment links can be shared on various messaging and social media platforms, which allows the businessperson to customize a personalized thank you text to their customers for purchasing their products or services.
Time-Saving
Payment links are advantageous for merchants as they no longer have to meet the customers in person to collect payments or wait for a bank transfer. Instead, they can create a payment link customized with the information of the purchased products and the amount. Further, the customer can make the payment in their own time.
Merchants can save a lot of their time with the help of a free payment link generator by sending payment links to multiple customers at once through bulk emails, SMS, WhatsApp messages, etc.
Collect Instant Payments with Razorpay Payment Links
Razorpay aims to provide payment solutions that serve every business type, and this is where Razorpay payment links perfectly fit. These links easily integrate into your ecosystem to give the best experience for your business.
Visit their website to create unlimited payment links from any time, anywhere.