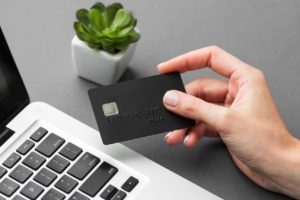 Credit Card Payment Options For International Transactions
Credit Cards have become an increasingly popular mode of payment across the world, and the numbers in India are soaring. As per the current reports, Credit Card transactions in India have skyrocketed from Rs.65,736 crore in 2019 to Rs.1,26,524 crore in 2022. This number is not just limited to domestic transactions; international transactions are a part of it as well.
The reason behind this significant growth in credit card usage is obvious – the benefits of using a credit card. One of the key highlights is the availability of multiple credit card repayment options, which ensures that you can repay the credit without any hassle. But what exactly is a credit card meaning? A credit card is a financial instrument that allows individuals to make purchases on credit, offering them the convenience of deferred payment. Whether you prefer to pay the outstanding balance in full each month or opt for minimum payments, credit cards provide flexibility in managing your finances. Additionally, many credit card issuers offer installment plans and balance transfer options, allowing you to spread out your repayments or consolidate your debts for easier management. These repayment options empower individuals to choose the most suitable method based on their financial situation and preferences.
Top Ways to pay your Credit Card Debt
Whether you are making an international transaction or a domestic one, you need to pay the bill as per the billing cycle decided by the Credit Card provider. Here are some ways you can clear your Credit Card bill without any hassle –
Mobile banking app
Every leading Credit Card provider has a mobile banking app that enables you to clear the bill. Here, all you need to do is install the app on your phone, complete the registration and login, and then head over to the Credit Card section. Once there, you can then provide your card details to get the Credit Card bill.
After that, you need to confirm the amount you want to repay and submit it. Once the transaction is through, you will receive the confirmation.
Net banking
The next way to clear your instant Credit Card balance is through net banking. The process here starts with your visit to the net banking portal and logging in. After that, you need to enter the card details, payment details and submit it.
Usually, it takes about 24 hours for the payment to go through, and you will receive a notification as soon as it is completed.
Now, these two ways of making payments are reserved for the bank you have an account and Credit Card with. But, if you want to make payments through a different bank account, then you have a few more options to explore.
Webpay
In this process, when you decide to pay your Credit Card bill through a different account, you must visit the bank's or the Credit Card provider's websites. Once there, you need to enter your Credit Card details, which include your card number, CVV, expiry date and name of the cardholder.
After that, select the mode of payment, i.e. other payment cards, UPI, etc. and then authorise the payment through OTP. Once the process is complete, you will receive a notification regarding the transaction.
NEFT/IMPS
The next option on this list is the NEFT or IMPS. Now, before the arrival of other online methods, this was a popular way of repaying your Credit Card bill. You can still pay your Credit Card bill using this method, but this can take some time, especially the NEFT.
So, keep this in mind and then opt for this method for your Credit Card bill repayment.
Offline methods
With these online methods out of the way, let's focus on offline bill payment methods. In this regard, you have two options, via cheque and by visiting the branch. For cheque payment, you need to mention the Credit Card provider's name and the 16-digit Credit Card number and drop it at your bank branch.
Things to know about international transactions using Credit Cards
Here are a couple of points that you need to know regarding international transactions before you apply for Credit Cards –
Foreign transaction fee
Now, if you are making international transactions using your Student Credit Card, you should also know that you will need to pay extra. This additional amount, commonly known as the foreign transaction fee, is usually levied above the Credit Card bill amount. The percentage, however, varies from one Credit Card company to another.
Currency conversion fee
Besides knowing this, you should also be aware of the currency conversion fee imposed on international Credit Card transactions. Now, this fee is not charged by the Credit Card company but the payment processors like Visa and MasterCard.
Usually, this rate is 1.5% of the total transaction amount spent overseas. But, a point to note here is that this rate does not appear separately on the Credit Card statement and comes as part of a foreign transaction fee.
Conclusion
Using Credit Cards overseas is the best way to make payments as it offers more security and lowers the hassle of carrying cash. However, keep the additional charges in mind, and if possible, get a dedicated international Credit Card to save yourself from paying extra. Also, make sure to choose a convenient payment method and pay your bills on time to avoid the consequences.