Uber Driver Gets College Degree After Kind Passenger Wipes Out Her College Debt
A 43-year-old Uber driver says she is steps away from achieving her dream of becoming a lawyer, thanks to the kind act of a random passenger who paid off her college debt when he heard about what she was going through.
43-year-old Latonya Young, a hairstylist by day and an Uber driver by night, said she picked up a passenger outside the Mercedes-Benz Stadium in Atlanta.
The passenger and Latonya got into a conversation, where Latonya explained how she dropped out of high school when she was 16 so she can raise her kid.
She managed to get her GED in 2007 and enrolled at Georgia State University in 2010.
She also talked about why she had to drop out of college.
Latonya was forced to drop out of college because of a $700 balance that she couldn't pay off.
Latonya said, "Every time I got ready to pay the money, my kids needed something."
A few days after the passenger rode his car, Young said she found out she was eligible to enroll in classes again.
It turned out Kevin Esch, the passenger, paid the balance.
Esch had also tipped Young $120 for the ride via the app.
Talking about the kind act of Kevin, Latonya said, "Literally I was blown away."
Latonya added, "A stranger has never done that — or done anything like that — for me."
With the balance paid, Latonya can finish her schooling.
Latonya returned to classes in August 2018 and graduated in December 2019.
Latonya and Esch kept in touch, and the kind man attended her graduation in December last year.
Talking about her grades, Latonya said she has maintained As and Bs to thank the kind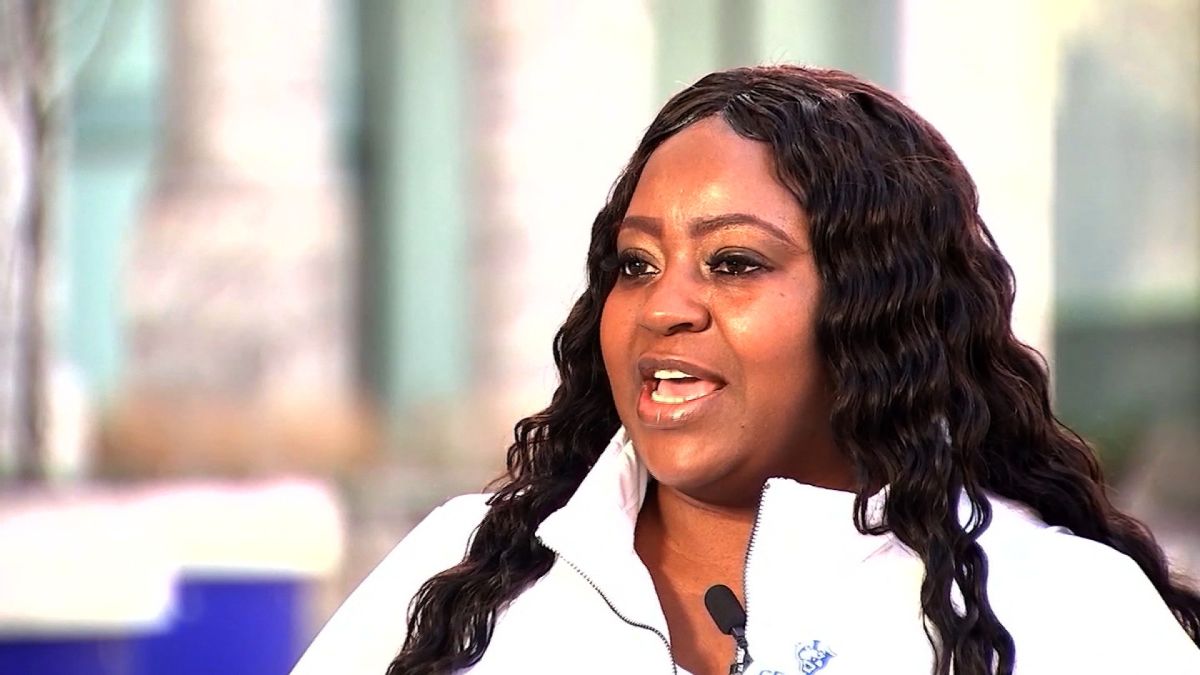 During an interview with CNN, Esch explained why he helped Latonya.
Esch said, "There was something about Latonya that just — she resonates with me and we developed an incredible friendship now and I am incredibly proud of what she's done."
Esch added, "I could've bought new clothes or I could've helped someone out. And what has come back to me has come back a hundredfold and I would do it 1,000 times over."
Andrea Anne Jones, a spokesperson for the Georgia State University, talked about the kind act of Esch in a statement that was released to CNN.
Andrea wrote, "Kevin Esch has been justifiably applauded and heralded for providing the funds to enable Georgia State student Latonya Young to earn a college degree, but his gift is so much bigger than that."
The statement added, "With it he has changed a life and opened a door to a brighter future for a student who, like so many others we see at Georgia State, simply needs a chance to achieve and succeed."
After obtaining her associate's degree, Latonya said she will be joining classes again later this month.
Latonya will be pursuing her bachelor's degree so she can fulfill her dream of becoming a lawyer.
Good things happen to those who wait!
Latonya, you deserved it, and go get that bachelor's degree!