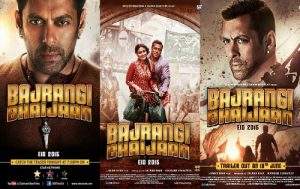 Bajrangi Bhaijaan Review Rating: Salman Khan Creates Shiver on Screen with his Magic
Bollywood superstar Salman Khan has been up with his mega movie Bajrangi Bhaijaan for this EID too to entertain his fans across the globe. Bajrangi Bhaijaan has hit the silver screen worldwide with the magic of Salman Khan is getting mixed reactions from the audiences. Salman Khan's Bajrangi Bhaijaan has been one of the hugely anticipated movie of Bollywood this year. Sallu Bhai has takes his 'Being Human' image to the higher levels when he folds his hands in namaste gesture and says "Jai Shree Ram" in Bajrangi Bhaijaan winning the millions of hearts of his fans in theatres.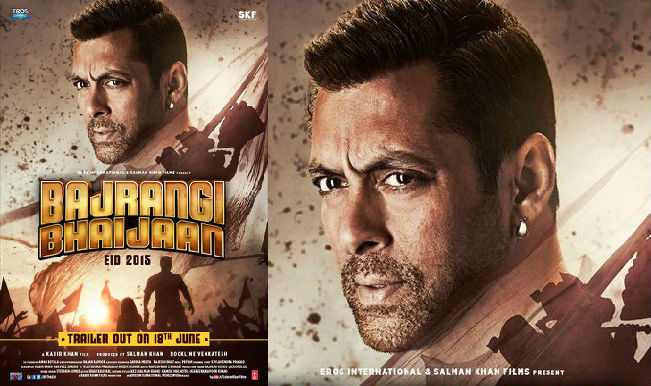 Bajrangi Bhaijaan Rating: 4.25/5
Bajrangi Bhaijaan Movie Cast, Review Rating and Storyline
Film: Bajrangi Bhaijaan
Director: Kabir Khan
Cast: 
Salman Khan as Pavan Kumar Chaturvedi (Bajrangi)Kareena Kapoor as Rasika
Nawazuddin Siddiqui as Pakistani Reporter
Harshaali Malhotra as Munni
Najeem Khan
Ali Quli Mirza
Deepti Naval
Om Puri
Sharat Saxena
Adnan Sami (special appearance)
The fine actor when he utters those three magical words with such a sincerity once again exhibits his inner soul of the fine actor onto the screen. Perhaps this might leave some of you in confusion why a simple greeting would be termed as acting? Since these three simple greetings words are uttered by the superstar of Bollywood Salam Khan who had played dashing police cops role in his past movie Dabangg shaking his shoulders and cackles like a teenager after cracking crass jokes.
Bajrangi Bhaijaan is different from that Robinhood Pandey (Salman Khan), with silly behaviour and mannerisms along with a pair of glares, a moustache, a popular pelvic move and above all his muscles ripping his shirt open which are unparallel to any star in the Bollywood. Sallu Bhai's past movie Kick has bore witness to the his being human in a way that made him the new King Uncle. While this time Bollywood director Kabir Khan has portrayed and showed Salman Khan as the tough guy with a complete makeover as the innocent Hanuman bhakt who never lies.
Salman Khan Creates Magic on Screen with His Humour
Bajrangi Bhaijaan which delivers an identical message like Rajkumar Hirani movie PK while what makes the Salman Khan movie more special one is that it is far less preachy and more effective than PK. Being an ardent follower of Hindu god lord Hanuman Pawan Kumar Chaturvedi aka Bajrangi (Salman Khan) hardly speaks a lie narrates every Pakistani man and soldier how he has crossed the border from under a tunnel hidden underneath the border gate. Pakistani journalist, Chand Nawab (Nawazuddin Siddiqui) gives him a title of Bhaijaan, Chand Nawab (Nawazuddin Siddiqui) witnessing the human-friendly and brotherliness attributes of Pawan Kumar Chaturvedi.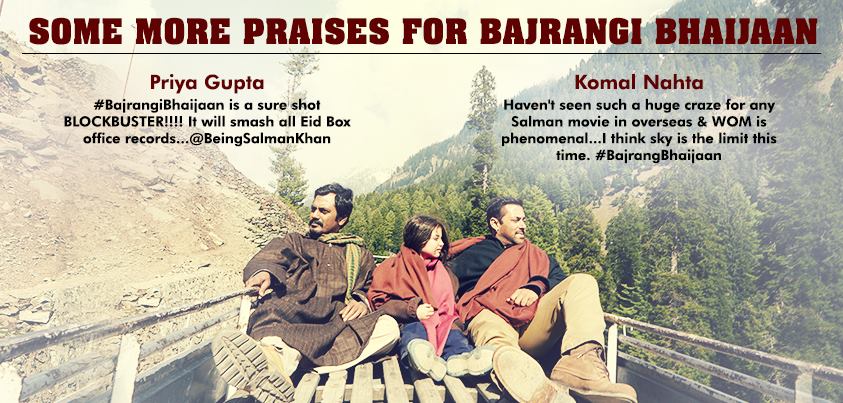 Pawan Kumar Chaturvedi who at no time in the past or future speaks lies as a devotee of lord Hanuman takes selfies and dances around his deities statues in loose kurta pajama which make him look like he has tucked into a dozen laddoos first. Although fans of Salman Khan would be missing his trademark pelvic moves as in this movie due to character restriction boundaries, Bollywood's muscle man simply slaps his thigh and kicks up some Gullah in a mesmerizing photographic moments.
Added to this the cute little girl Harshaali Malhotra steals the show on the screen with her cunning gestures and dialogues. Harshaali Malhotra who stares at Salman Khan in the movie and believes him in this hero despite being aware of the fact that he his RSS member dad called him a "zero" and she doesn't care that the 50-year-old actor is playing a schoolboy who continues to fail his 10th class. Salman Khan has been one an incredible star with secular credentials never tires of talking about the multi-religious ethnicity of his family and he has reasons to do so.
Bajrangi Bhaijaan Storyline
Pawan Kumar Chaturvedi rejoices carrying the legacy of his RSS member father in Pratapgarh, UP. Pawan Kumar Chaturvedi had to go to Delhi obeying his father's order in search of a good job and it is where he meets Rasika (Kareena) and her tough-nut father Digambar (Sharat Saxena), a devout Brahmin. Being an ardent follower of lord Hanuman, Pawan Kumar Chaturvedi never misses a chance to attend anything that has Lord Hanuman's name next to it and bows down to every monkey he meets.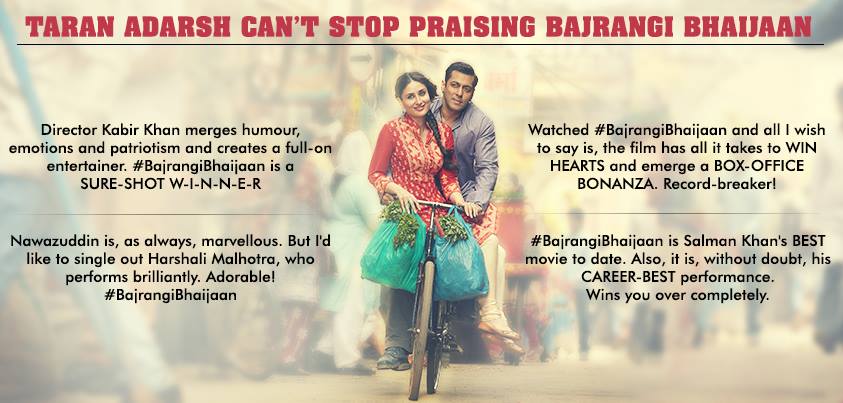 Pawan Kumar finds the cute little girl Harshaali Malhotra as a child after dancing his shoes off to Selfie le le re in Kurukshetra and comes to know that she is from Pakistan, and that she is stranded here in India. Pawan then pledges and carries out the burden of reuniting her with her parents in Pakistan. The rest of the story depicts how Salman Khan struggles to reunite the girl with her parents in Pakistan without no passport and a person who never lies and is a vegetarian.
During his struggle befriends a small-time TV reporter in Pakistan, Chand Nawab (Nawazuddin). The story doesn't boast of too many twists which is being written V Vijayendra Prasad's that puts the spotlight back on its primary characters. What's would amaze the audiences in theaters would be an introduction of Nawazuddin Siddiqui and Kabir Khan's understanding of mainstream commercial cinema. Nawazuddin's pauses, hamming and high pitched dialogues… everything adds value to the character he plays. He saves a linear story from going wayward in the second half.
Positive Points:
Salman Khan
Emotion
Drama
Humour
The Sweet Kid
Lead actors performance was outstanding.
Negative Points:
We don'f find many negatives in the movie but the Climax could be even a better.
Concluding Note: Its a movie for Muslims, Hindus and all Indian's, kids, elders and most importantly Salman Khan Fans. Bajrangi Bhaijaan has got all the ingredients that are required to conquer the Box Office on this Eid. We congratulate the whole team for the Grand Success.
Bajrangi Bhaijaan Rating: 4.25/5
Stay tuned with us for more entertaining and Bollywood events happening across the globe by bookmarking us pressing Ctrl+D in your keyboard for easy navigation from your web browser.