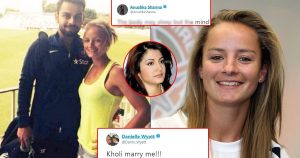 Fan Warns Danielle Wyatt Of Anushka Sharma Ahead Of Mumbai Landing for Tri-nation Series, Here's Her Reply
Although England women's cricket team won the World Cup in 2017, the time following it has been topsy-turvy as they lost the ODI series 1-2 and also the historic one-off day-night Test in Australia.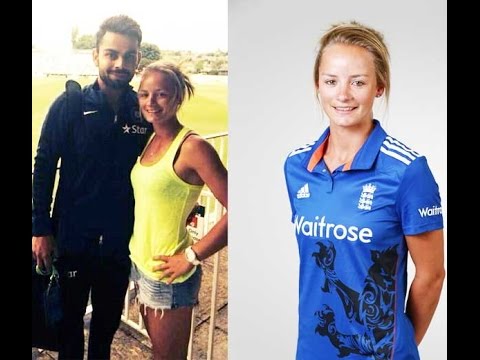 Anyway, England won the T20I series 201 against the hosts in the same tour and bagged the series. Danielle Wyatt's 56-ball 100 against the Southern Stars at Canberra in 2017 November helped England win the game in the T20I decider.
Now, England women cricketers are gearing up for their next and upcoming series against India and Australia in a T20I tri-series starting from March 23. England player Wyatt took to Twitter on Wednesday afternoon and posted an update for her fans about her en route to Mumbai.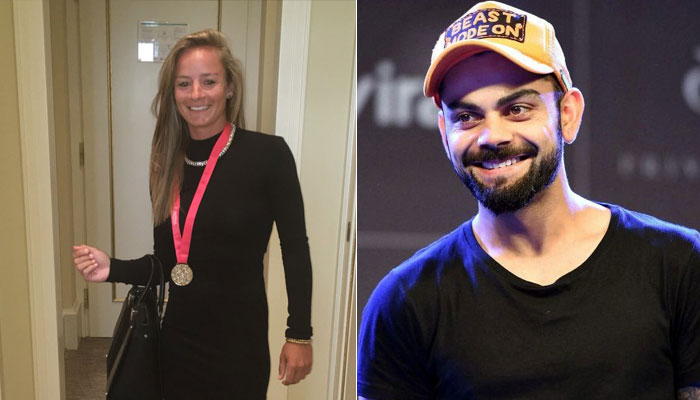 Everything is fine till here until a fan warned her of Anushka Sharma, the wife of Virat Kohli. Do you know what she replied with? Read on.
Her tweet read, "See you soon Mumbai," from her official Twitter handle along with the picture. Within just a few minutes after that tweet, a fan posted a picture of Anushka Sharma, Virat and replied tweeting, "She is watching you. Stay safe."
This tweet is very funny that Wyatt couldn't stop laughing at the tweet and replied with emojis to express as a reply.
She is watching you 🙂 stay safe 😋 pic.twitter.com/4l0aH3CqZW

— munna565 (@Shravan25039818) March 14, 2018
For the uninitiated, back in 2014, Wyatt took to Twitter to express her delight after witnessing Kohli's blistering performance during the World Cup T20 semi-final. She tweeted, "Kohli marry me!!" Later on, when India toured England the same year in June, both of them met at Derby and Kohli presented her with his cricket bat.
Referring to the bat presented by Kohli in a recent interview with ESPNcricinfo, Wyatt said that she will unleash the 'beast' in this tri-series.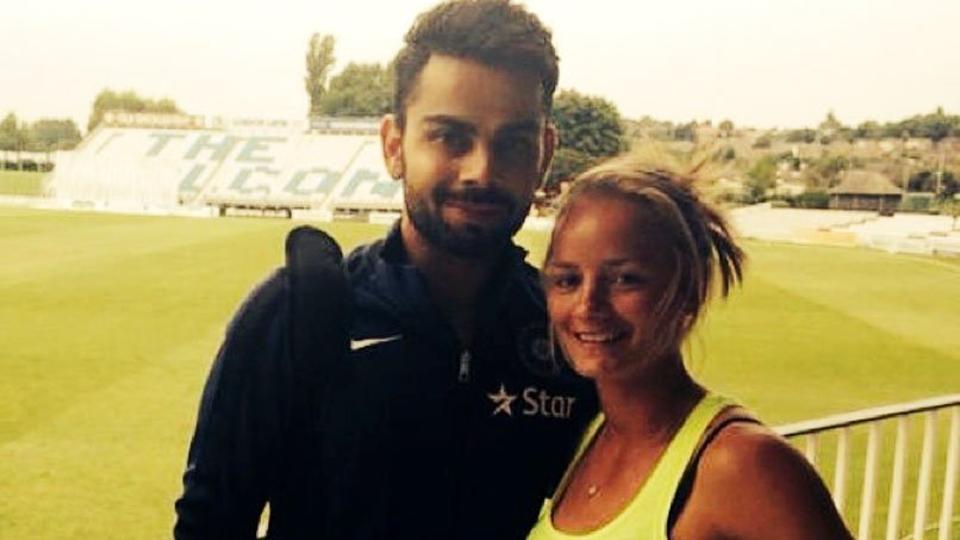 Talking about the current matches in the Indian cricket, India is playing Nidahas trophy along with Bangladesh and Sri Lanka. It is a T20 tournament. India is leading the points table currently after a win against Bangladesh in yesterday's match. By chasing 215 against Sri Lanka, Bangladesh made the series interesting as result of every match matters in the series now.
Read: Fake FB Wall: This Is How Indian Cricket Team Reacted On Mohammad Shami's Extramarital Affair Controversy