4-Year-Old Model With Down's Syndrome Is The Latest Cover Girl Of American Girl
A young model with Down's Syndrome has become the new star of a popular American Toy Catalogue, called the American Girl.
4-year-old Ivy Kimble of Chicago is the star in the October Edition of American Girl.
American Girl is a magazine that advertises a bunch of 18-inch tall model toys that are made by Mattel, a toy company.
Mattel is a company that has a long history of taking serious responsibility for children with special needs or abilities.
They want to make sure their toys are made for all kids.
In the previous magazines that they released, they have dolls with hearing aids, insulin equipment, guide dogs, wheelchairs, and even crutches.
But before, they never had a doll with Down's Syndrome.
With their latest magazine, they have a model that has Down's syndrome.
Ivy is the cover girl of the latest American Girl, and on the cover of the image, you can see her holding a toy wearing the same dress Ivy's wearing.
Kirsten Kimble, the mother of Ivy, was so happy with what her daughter achieved.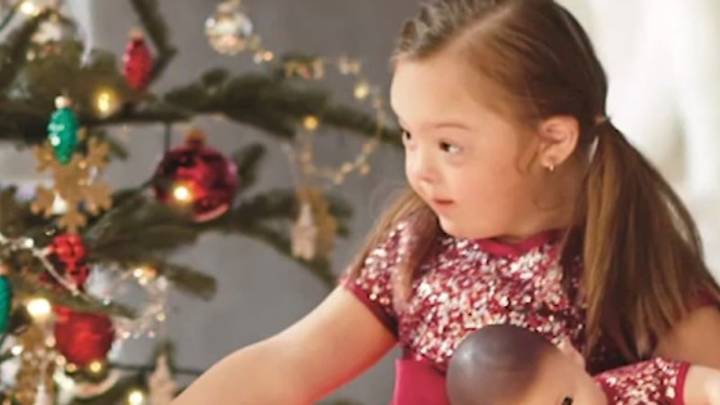 During her interview with ABC7, Kimble said, "I have four girls and to have one of them in the [American Girl] catalog is every mother's dream."
She added, "But especially having a child with Down syndrome, there's not a lot of print or media with a lot of kids with Down syndrome. So, it's a big deal for her. I mean, she's a cute little girl and she has Down syndrome and she's in the catalog. We're proud."
Kimble continued, "For us, we want to keep seeing kids of all abilities out there in print. And I love that these companies are trying to make the conscious effort to continue to put them in print. My hope is that…it stops being a conscious effort and it just becomes natural. They're just seen everywhere."
Despite Ivy being the cover girl of the American Girl, the toy company says they do not plan to include any kids with Down Syndrome in their line of dolls.
As a result, a petition has been started on Change.org for the company to add dolls of kids that have Down Syndrome.
Beth Scott, the creator of the petition said, "My daughter is 11 years old and wants an American Girl doll that looks like her and has Down Syndrome.  But American Girl refuses to make a doll that has Down Syndrome because there isn't enough interest in it as they say!"
As a reply to the petition, the company says there is not enough interest in a line of dolls with Down Syndrome.
The petition set by Beth Scott on Change.org has over 32,000 signatures.