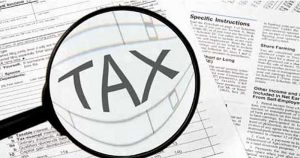 Govt To Set New Limits For Tax Payers Below Which No Questions Will Be Asked Regarding The Transactions
Let it be in lakhs or crores, people always hesitate to pay their taxes regularly. Now, as a step to avoid the irregularities carried during the investigations into bank deposits post-demonetisation, the government is looking to lay down norms for tax officers, including a threshold below which scrutiny will not ordinarily be initiated.
The tasks regarding the calculation of individual cash deposits are already in progress, the tax department is now analysing the heaps of data related to the demonetised currency notes that were deposited in bank accounts during the 50 days after demonetization.
Earlier, the government released a statement depicting the cash deposits of 
Rs 2-2.5 lakh that were made by 

housewives and small businessmen will not be questioned. Considering the heavy

 deposits by 'money mules', analyzation of data for deposits of Rs 30,000 and above in the case of other accounts like Jan Dhan has begun.

"First, we could adopt a rule that barring exceptional circumstances, bank deposits made between November 8 and December 30 below a specified threshold will not be subject to scrutiny" Niti Aayog vice-chairman, Arvind Panagariya said in an interview further added that there should be clear-cut rules to reduce discretion by tax officers.