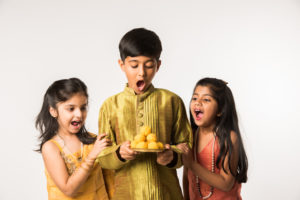 This Diwali Season Let Your Kid Shine in Their Favorite Apparel
The festive season is right around the corner with an overall feeling of glee and happiness all around us. The festival of Diwali means decorating your house and donning your best outfit to celebrate the day with your loved ones. When it comes to clothing, you want your bundle of joy to look their best too.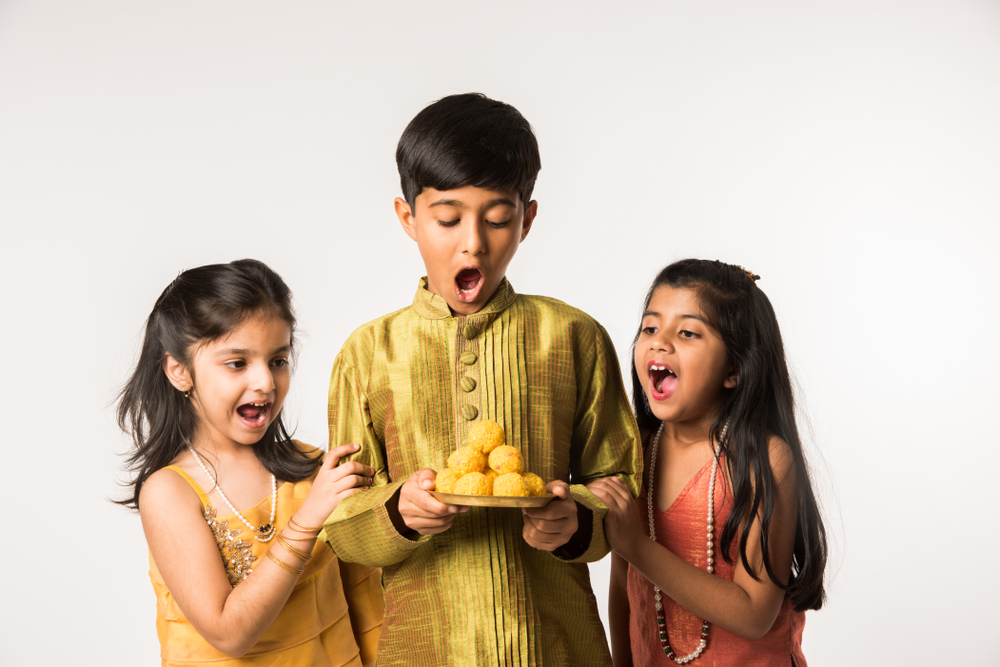 Going out to shop for your little one during the festive season can be extremely tough as the markets are overcrowded with shoppers. This is where online shopping for kids is the best thing to do as you can choose from various options and even avail festive discounts. The best part of online shopping for kids is that you can do it at the comfort of your own house and get your little munchkin involved as well.
However, with countless websites available for online shopping for kids, it becomes hard to pick out the best for your bundle of joy. To ease your troubles, here are a few options you can choose from this Diwali season to let your kid shine in their favourite apparel.
The Boho Chic Outfit
Floral Print 3/4th Sleeves Blue Kurta With Pajama Set
This Diwali, make your little one stand out from the crowd by donning her in this chic boho number that is traditional yet modern at the same time. Your child will not only look stylish but also be super comfortable in this outfit, giving her the freedom to enjoy the festivities. The fabric is made from 100% cotton, making it breathable and comfortable to wear through the night.
Ikkat And Dhoti For The Win
Green Ikat Parrot Full Sleeves Kurta and Dhoti Set
Ikkat is a big hit when it comes to traditional clothing. So, this Diwali, indulge in some online shopping for kids and gift your little champ this ikkat kurta which has immaculate details such as the trendy parrot buttons. The appeal of the ikkat kurta is enhanced when it is teamed up with a dhoti to complete the entire traditional look. While looking stylish, your little boy is also going to be super comfortable as this outfit is made of 100% cotton fabric. Your child is bound to melt hearts when he wears the outfit this Diwali.
Pretty in Pink
Stripe print Sleeveless Pink Salwar- Kameez Sets
This pink number, complete with a dupatta, is going to make your little girl look like a diva this Diwali. This traditional outfit is made from material that is comfortable, easy and breathable; making it ideal for the occasion of Diwali. With this three-piece suit, she can easily cover her head with the net dupatta during the pooja and still look stylish by keeping it aside while enjoying the festivities.
The Dapper Dude
Solid Full Sleeves Green Kurta With Jacket and Pajama Set
This dapper outfit will make your little hunk look like he is ready to party it out this Diwali. With this green jacket on top of an ivory kurta, he will look like a nawab this festive season. Complete this look with a pair of juttis, and he is good to rock it out. With this attire's comfortable fit, your handsome hunk will be able to enjoy the festivities all night long.
The festive season is right around the corner, followed by a ton of parties and dinners with your loved ones. While you look your best, your child shouldn't miss out on looking their best as well. So, do some online shopping for kids and dress them up in any of these outfits and watch them steal hearts and become the heartthrob of every party. For this, you can choose to do online shopping for kids, where you get great choice, along with best quality in terms of fabric, fitting, design and more.
To get the best products for your child, you can shop from online kid's fashion portals such as Hopscotch which offer unlimited choice in terms of kid's clothes, ranging from ethnic wear to party wear, sleepwear and so much more. Not only this, when it comes to shopping for kids online, they also have school supplies, footwear, accessories, toys and games. Their products are available from infancy to 10 years of age, making it a one-stop-shop for all your child's needs.