Man Gets 11-Inch Tattoo Of Black Bra Cup And Pink Ribbon On His Chest For Breast Cancer Charity And Awareness
People all over the world are doing their best to increase the awareness of easily treatable diseases once they are caught at the very beginning and men are doing their part too for women.
Damien Collingwood, a man from the UK, got a large bra cup tattoo on his chest so he could raise some money for the breast cancer charity.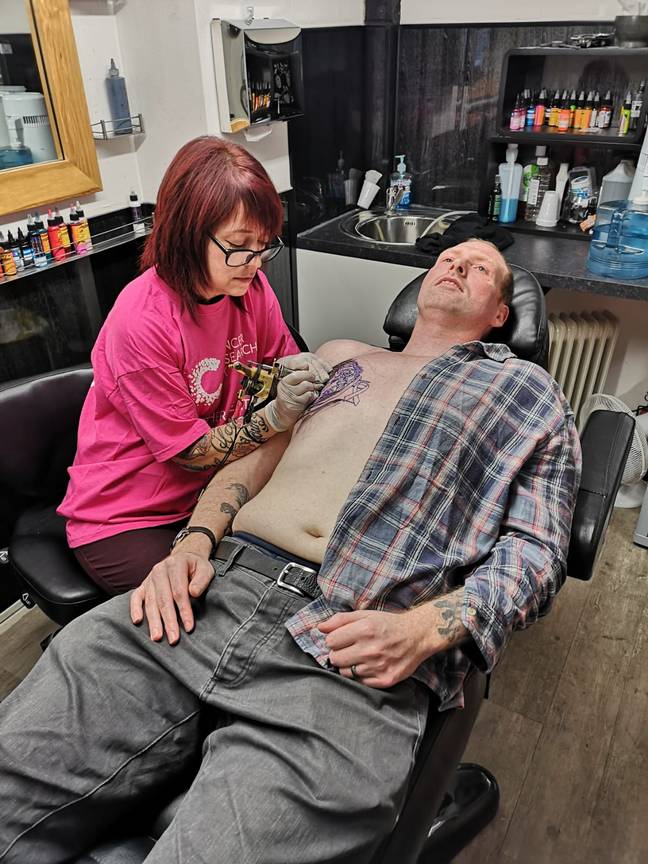 He also did it to increase awareness of breast cancer.
The tattoo that Damien got is permanent.
Collingwood got a large bra cup tattoo on his chest along with a pink ribbon, which is the international symbol for breast cancer awareness.
In October every year, the world celebrates the Breast Cancer Awareness Month and to do his part, Damien did what he could.
His main motivation to get the bra tattoo came from the fact that he lost his mother to cancer and did not want his daughter or wife to go through the pain, his mother went through.
At first, Damien reportedly wanted to get a small bra tattoo on his chest, but after talking with his wife, he ended up getting an 11 inch tattoo.
He told LadBible about this.
He got the tattoo from Timeless tattoos.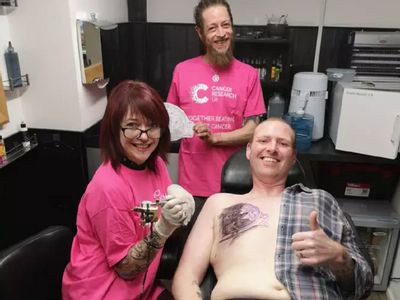 During an interview with LadBible, he said:
You see, I would do anything to protect my family, but I have no control or influence over cancer. I've seen that battle lost too many times; this is why I wanted to do something to strike back at cancer.
Damien said that the idea of doing a fundraiser helped him decided to get a bigger tattoo.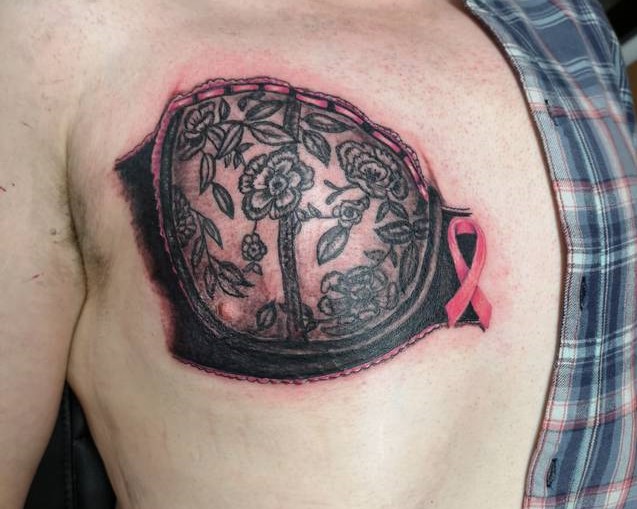 Initially, Damien wanted to raise £500, but he ended up raising £1,485 for breast cancer charity.
What are your thoughts about this amazing act? Let us know what you think by leaving a comment below!